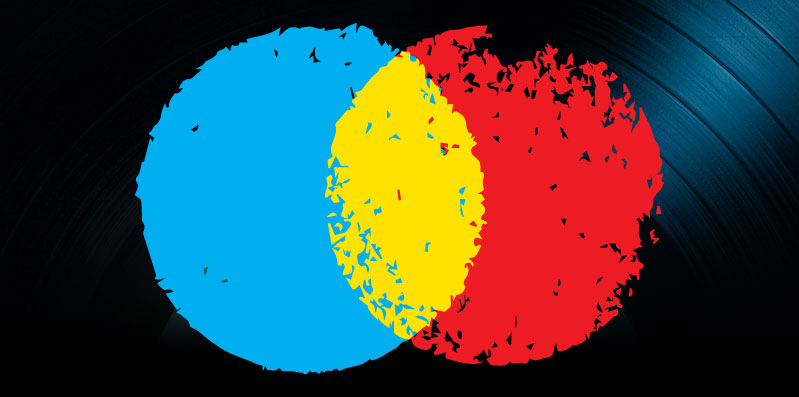 Apple Music Reviews, Prince and Tidal and Facebook Music Offering, July 6, 2015
Artists and music industry experts and executives said Apple Music is falling short of expectations. And Prince's move to exclusively stream his music via Tidal could mean he has signed on as co-owner. Also, Facebook talked with major labels about developing a video platform.
Apple Music Fizzling after Launch
Artists and music industry experts and executives declared Apple Music a "crushing disappointment" the week of its June 30 launch, though many clarified their disappointment was not due to any glitches. According to Gizmodo contributor Mario Aguilar, "Apple Music is a totally serviceable streaming music service." But in 2015, users need something more than "the same old service everybody's been offering for years," and Apple is not bringing anything new to the table.
The new service does have a majority of the features that users and reviewers liked about Beats Music, including curated playlists and artist-specific playlists and well-written editorial content, all cultivated by actual humans. It also incorporates its own live-broadcasting radio stations.
However, as Aguilar pointed out (as a "happy subscriber" to Spotify), he already has all his playlists and history "baked into" his Spotify, so the idea of switching to a new service does not necessarily appeal to him, as it is not necessarily offering features that surpass Spotify's. He suspects that users happy with their current streaming option will, at most cancel their existing subscriptions to Spotify and others and take their free three months with Apple Music, then switch back to the services they know and love. While Apple will probably get subscribers, these customers will be "as generally satisfied as most streaming music customers are with other products."
Aguilar also noted that the biggest issue with Apple Music is the lack of passion behind it: "The product looks like something Apple felt it had to make, as opposed to it wanted to make." He pointed out that most news outlets have begun asking whether or not Apple's music service will be "good" enough to "win the battle for streaming music," and on features alone, the answer is "no." Apple will, however make a lot of money because of its lack of free tier and relatively large catalog.
Aguilar also clarified his own disappointment and the disappointment of other subscribers further, "I don't expect revolutionary things from Spotify. But with the iPod and iTunes, Apple illustrated that it could legitimately change how business was done in the prehistoric music industry." However, Apple waited until "the business of selling digital music" was "tapering off" and pretended that what it was offering was going to be different from what is already available via other streaming services.
He added that the opportunity to differentiate itself was in Apple Music Connect, which was designed to allow artists to share their music and experiences direct-to-fan. However, Connect remains under-developed: "Apple makes vague overtures for musicians to get involved. More broadly, there are hints at something better … In the end Connect ends up being an extension of the rote major label marketing we've been seeing for years."
The Hollywood Reporter gathered reviews last week that echoed some of Aguilar's points.
Geoffrey A. Fowler of The Wall Street Journal declared, "Streaming services aren't just jukeboxes. Apple's strategy is to combine all-you-can-eat tunes with software that watches what you're playing, and also when and where you're playing it … On top of that, humans (DJs and musicians alike) recommend their own choices through radio stations like Beats 1, which you can add to your own collection with a tap. The end result should be playlists based on your tastes and moods, plus a little serendipity, though on its first day, Apple Music's recommendations for me weren't great."
And critic Gordon Kelly of Forbes said the quality and forethought is currently lacking with Apple Music: "Apple has yet to detail how Apple Music will work offline (presumably it will) and audio tracks max out at 256kbps verses the higher quality 320kbps of Spotify and Google Music (Apple uses AAC's excellent compression, but Spotify and Google use the equally powerful Ogg Vorbis standard – both of which are far ahead of the ageing MP3)… As such Apple Music isn't quite the revolutionary knock-out blow many predicted, but it's a compelling start and, with Apple's marketing potential behind it, could well become the most high profile streaming music service around."
Will Prince Continue to Pioneer with Tidal Co-Ownership?
Prince's recent move to pull all his music from every streaming service except Jay-Z's Tidal could indicate he is making a move towards co-ownership of the platform, speculated Forbes. On June 29, he pulled all his tracks off Spotify and other existing streaming music platforms and allowed Tidal to exclusively stream his catalog.
Prince has also been promoting Tidal in his own marketing efforts and has created new content for the service, which is what co-owners are required to do as part of their "duties." In the midst of the Baltimore riots, Prince went there to perform a "show for peace" that was streamed exclusively on Tidal.
If Tidal could snag the artist formerly known to be resistant to get on board with streaming services, it could be a major step forward for the company. Sixteen celebrities were named as co-owners at launch, including Alicia Keys, two members of Arcade Fire, Beyoncé, Calvin Harris, Chris Martin, Daft Punk, Deadmau5, Jack White, Jason Aldean, J. Cole, Jay-Z, Kanye West, Madonna, Nicki Minaj, Rihanna and Usher. While they are charting hits at the moment, none are legacy artists like Prince, who might also encourage other legacy acts to join the fold.
Another reason experts are speculating that Prince will be named a co-owner is because at the press conference for the launch of Tidal, spokespeople were very clear about the fact that they would be bringing on new co-owners as the service expanded. Lil Wayne was added in June.
Facebook Discussing New Music Video Service
Industry insiders said Facebook has been in talking with major labels about "getting into music" with a new video service, reported The Verge. Facebook executives have already met with Sony Music Entertainment, Universal Music Group and Warner Music Group, but no specific details have been released about what was discussed.
Experts said Facebook's interest in getting into streaming music lies in the potential for engagement. Since people are already spending more than 40 minutes daily on average in the U.S. on Facebook without a major music component, their attention will be further drawn by options to easily listen to music while they are there. Sources were, however, clear that Facebook's talks with labels were in their "very early stages"; there is no word on exactly what their streaming foray would be.
Facebook Video has been popular, which is why many have surmised Facebook would go that route with its music offering. The company already partnered up with Spotify when it launched in the U.S. in 2011 and has attempted to integrate music several times, with no major success.
Facebook is the last major online company to get into the music game. Amazon, Apple, Google and Microsoft already have their own music services. Since Facebook already has 798 million mobile users logging into the service every day and 1.44 billion users worldwide, adding a music service to its features could help it catch up to competitors.
The three major labels had no comment on their dealings with Facebook.