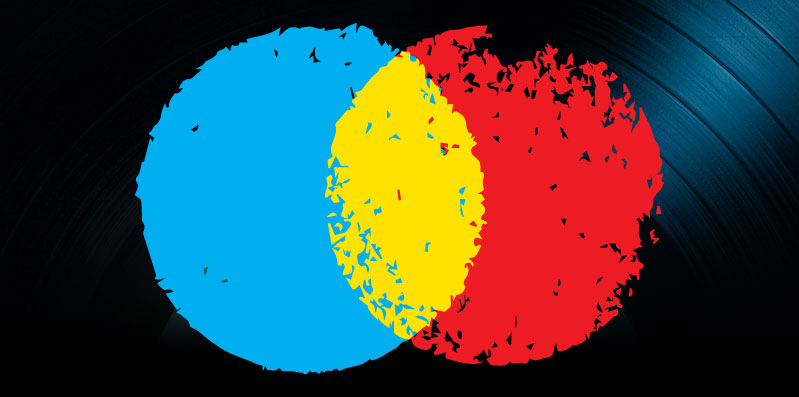 Touring, Beats Acquisition and UK Copyright Law News, August 10, 2014
A long-time band manager laid out the challenges of touring in the modern music business. Also, an industry analyst presented the real challenges of Apple's acquisition of Beats. And a law is passed in the UK making copying of music fans' private collections legal.
The Perils of Touring in the Modern Music Industry
In the old-guard music industry, an artist became a known quantity by performing live shows. As Patrick Hess of Huff Post pointed out, the live show "dictated an artist's credibility and artistic ability." He recently spoke with a veteran music manager who has been in the music industry for over 25 years, and the manager confirmed that while the Internet has established YouTube as a "proving ground" for artists looking to make it big, artists that succeed on this medium are still not necessarily great performers and can often cover up imperfections with auto tune and other production tricks: "… At some point, the live show separates the men from the boys."
Even popular reality shows American Idol and The Voice require stellar live performance skills, but as the manager pointed out, many modern bands and musicians are not used to performing in front of crowds; they are most comfortable in front of a video camera or a handful of fans in their home towns. And those with a great deal of experience on stage usually have their sights set on Broadway rather than radio.
Still, touring remains one of the best sources of revenue for any artist. The manager confirmed, "… The proving of the authenticity and longevity of career for an artist is born solely in touring and the live show. Simply, if an artist expects to make money and become a legitimate force to be reckoned with, touring must be the goal."
Hess' article laid out a huge number of touring best practices and what artists can do to set up tours that support their goals. He concluded that many inexperienced managers and artists "walk away embittered or jaded" by the music industry because they do not educate themselves about touring and set up a real business plan for their careers.
Apple's Acquisition of Beats Shaking up the Whole Music Industry
Apple wrapped up its $3 billion acquisition of headphone and streaming audio company Beats on August 1, and, according to the Digital Journal, the deal will continue to affect the entire music industry. The acquisition was Apple's largest in history, and it will allow Apple to improve its headphones offering and also vastly improve its iTunes radio offering.
While Apple announced it was getting rid of approximately 30% of Beats' employees shortly after the deal was made official, Beats absorption by Apple will likely have at least one positive effect: Beats absorption by Apple will help further strengthen both companies' already-huge name recognition and "cultural cache," which could significantly increase the profit margins of the new company.
But other music companies were also shaken by the acquisition. Universal Music Group lost Jimmy Iovine, former CEO and chairman of Interscope Geffen A&M, who helped found Beats alongside Dr. Dre. His skills and experience could finally help Apple bring its music division up-to-date with the streaming-centric world.
Universal's parent company, Vivendi also sold its stake in Beats as part of the deal, earning the company $404 million, since Beats' value increased almost double since September of last year. Vivendi has been doing a number of disposals lately in order to focus on emerging multi-media companies like Canal Plus and to get in on streaming music with Universal, Spotify and Deezer.
The UK Changing its Copyright Laws to Make Private Copying Legal
The UK government officially changed its copyright laws on July 29 to allow people to make private copies of their own albums, reported Techdirt. Lawmakers in this country have been discussing this shift for years and published the recommendation of this exception in the Hargreaves review of copyright laws in the new digital age several years ago. A major part of the reason for the recommendation was that consumers were already copying their music anyway, and that the benefit of being able to do it was already worked into the price of buying the album, so rights holders would not lose royalties from it.
The review noted: "The Government should introduce an exception to allow individuals to make copies for their own and immediate family's use on different media. Rights holders will be free to pursue whatever compensation the market will provide by taking account of consumers' freedom to act in this way and by setting prices accordingly."
The "private copy exception" is already used in other countries worldwide. The Parliamentary debate before its final approval stated, "The scope of the exception contrasts sharply with personal copying exceptions in other EU countries. Such exceptions often allow copies to be shared with family and friends, meaning that people can acquire copies without paying for them, so these countries have mechanisms designed to compensate creators for any sales lost as a result of the exception. Typically, levies are imposed on recording devices and media, which have to be paid whether or not they are used for private copying. French consumers pay a levy of €15 on top of the price of an MP3 player."
The government has agreed that copyright levies are not a good idea, because they are "inefficient, bureaucratic and unfair, and disadvantage people who pay for content." Still, the fact that copyright law has been changed in favor of the public is raising some red flags for the music industry, and thus, the new ruling is expected to be challenged.
UK music reacted to the potential change by saying, "We are disappointed that the private copying exception will be introduced without providing fair compensation for British songwriters, performers and other rights holders within the creative sector. A mechanism for fair compensation is a requirement of European law. In response we are considering our legal options."
The new copyright exceptions for parody, quotation and private copying will take effect on October 1.