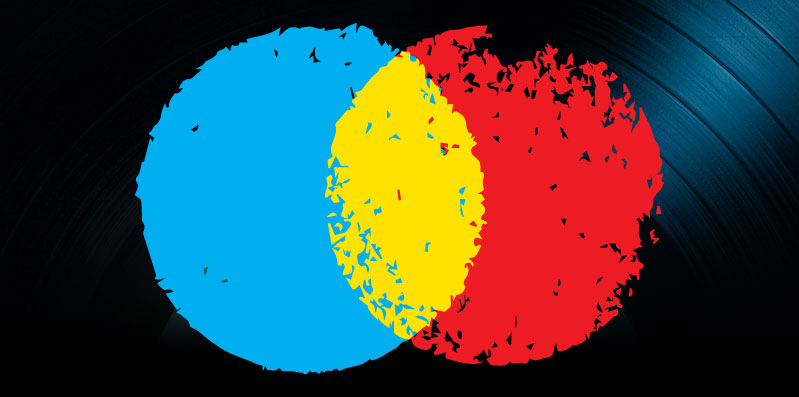 SoundCloud Music Licensing, Music Tax Credits and U2 Free Album News, October 12, 2014
SoundCloud failed to strike a licensing deal with major record labels. Also, the music industry announced it is seeking tax breaks for music creators in New York. And U2's free album giveaway on iTunes was a major marketing win, despite initial user complaints.
SoundCloud's Negotiations with Major Labels Failing
Popular audio streaming service SoundCloud hit a snag while trying to license music from major labels last week, as its negotiations with Universal, Sony and Warner broke down. According to the Financial Times, the three major record companies are waiting for SoundCloud to propose better terms.
SoundCloud gets 175 listeners per month and raised $60 million this year in funding, helping the value of the company rise to $700 million. The streaming company needs to get licensing agreements in place from all participating music rights holders in order to make money from streaming audio files.
Investors and record labels put pressure on the company to start making money in August, and SoundCloud put advertising in place with a plan to share ad revenue with music creators and investors. However, major record labels are not yet on board with the company's new direction, despite expressing a desire to do so, especially since SoundCloud has become an important way to discover new talent and promote artists at all stages of their career.
SoundCloud began as a dance music-heavy platform, but has grown its catalogue of free music significantly since its launch. The company has put policies in place to prevent users from illegally uploading copyrighted music, many have been ineffective. Users still grab 12 hours of audio every minute. This fact has led to frustration from major labels and others who are missing out on revenue.
An unnamed spokesperson for one of the three major labels explained, "The clock is ticking on how long they can continue operating as a service that's unmonetized."
SoundCloud had no comment on the current state of negotiations.
Music Industry Seeking Tax Credits for Music Creators
Several music industry players are trying to pass a bill with the New York State Legislature that would give $60 million in tax breaks to studios, record labels and other music creators, reported The New York Times. The bill is a reaction to concern over the exodus of many producers and others to states like Texas and Tennessee – which has caused a loss of music-related jobs in New York – and would be similar to the tax credit system set up a decade ago for the film industry.
Justin Kalifowitz, chief executive of Downtown Music Publishing said, "The epicenter of the global music industry was New York, for as long as anyone can remember, and now that's slipping away … That's something we have to stop." Kalifowitz is also the co-founder of New York Is Music, a coalition set up to support the passage of the bill.
The plan has been modeled after New York's $420 million tax credit program for film and television projects. A 2012 study conducted by the Motion Picture Association of America found that in-state film productions that have made use of this subsidy grew from $600 million in 2004 to $1.5 billion in 2011.
Brooklyn-based assemblyman Joseph R. Lentol (D) introduced a draft bill for this music tax credit in February. He said, "Because this is New York, we think everybody wants to stay here … But that's not what's happening."
The bill would grant New York-based businesses a 20 percent credit on music-related production expenses. It is intended to support particularly underserved sectors of the industry like studio engineer and graphic design jobs.
Lentol clarified, "Billy Joel is not going to get a tax credit, nor is Jay Z. … It is going to be the working stiff that gets the credit."
The concept of entertainment tax credits have been hotly contested in recent years, and some states have begun to reduce them. A tax reform panel set up by Governor Andrew M. Cuomo last year recommended a $50 million decrease in New York's film credit, claiming the credit "does not appear to pay for itself in its current form."
Economists have been largely opposed to industry-specific tax credits. Liz Malm, an economist at the Tax Foundation research group said, "Industry-specific tax incentives are nonneutral and cause all of the other types of firms – the ones that aren't in a politically favorable industry – to foot the bill."
The music industry in New York has been struggling for the past decade, feeling shifts in the music industry overall. A "white-hot" real estate climate in New York City has also caused the closure of many once-popular nightclubs and recording studios.
Oliver Straus, owner of the Williamsburg, Brooklyn-based studio Mission Sound said that an album that costs $10,000 to make in New York would cost $7,500 in Nashville and $4,500 in other cities. Straus said that his business is down 15 percent in the last three years: "It's becoming increasingly impossible to remain in New York and make a living."
Other states have wooed musicians and music companies by introducing tax subsidies and many other benefits. Georgia gives music tax credits of as much as 30 percent of costs. Tennessee as a state regularly sings the praises of its own low taxes and cost of living. Earlier this year, New Jersey gave a $1.6 million tax incentive to Sony Music Entertainment to encourage the company to move 50 jobs to New York City.
The New York coalition includes 75 members that are record labels, musicians and PROs like BMI, plus institutions including the Clive Davis Institute of Recorded Music at New York University and will host a meeting in Brooklyn on November 12 to discuss the bill and propose any changes. Another roundtable will take place in Albany before the holidays.
Coalition leaders said making their case will be about their ability to present data about the economic impact of music in New York. The Brooklyn Chamber of Commerce has already started a study of Brooklyn's music industry.
U2's Free iTunes Album a Marketing Win, Despite Nay Sayers
U2's free iTunes album Songs of Innocence reported 26 million complete downloads since its September 9 release as a free download to Apple's 500 million global iTunes customers, according to Billboard. This record-breaking figure showed that one of the keys to successful marketing of music in the current climate is scale.
Senior VP of Internet software and services Eddy Cue added that over 81 million Apple customers experienced songs from the album worldwide, a number that incorporates streams through iTunes, iTunes Radio and Beats Music. He clarified, "To help put this into perspective … prior to this, 14 million customers had purchased music from U2 since the opening of the iTunes store in 2003."
U2 celebrated the win by commending its partner: "Apple is a tech company fighting to get musicians paid. The idea that they wanted to make a gift to the very people that actually purchase music is both beautiful and poetic, and for that we are very grateful."
The physical edition of Songs of Innocence will hit retailers on October 14 and will have 10 additional bonus tracks not available via iTunes. Pre-orders only indicate that the physical deluxe edition will sell at least 70,000 copies in just the U.S.
Apple irritated quite a few iTunes users when it pushed out the free U2 album without a simple way to delete it. However, overall results show this unprecedented retail effort – which had iTunes offering the album exclusively for over a month – was a success.
Other recent forays into "windowing" – exclusive release windows with a single retail partner – have also been successful. Jay Z's Magna Carta … Holy Grail album release as a five-day digital exclusive to Samsung Galaxy smartphone users was expected to destroy the first week of album sales, but it actually led to high sales numbers for the rapper: 528,000 copies in its first full week at retail. And when Beyonce released her self-titled set last year as a one-week exclusive with iTunes, she sold 374,000 copies in the second week.
U2's latest deal marks a new avenue for recorded music distribution. The band and its label Interscope netted $100 million in free media exposure from a global marketing campaign run by one of the largest tech companies in existence. And Billboard estimated that Universal Music Group may have received as much as a $52 million payment for exclusive rights to the product. However, representatives for Apple and U2 declined to comment on the terms of the deal.
The value of a free album deepens when a site like eBay is taken into account. Vinyl copies of Songs of Innocence have been going for almost $1,500 because of a Grammy-eligible, white-label vinyl version that was given to select stores on September 30, the final day of eligibility for the 2015 Grammys. Only 300 of these albums were made.