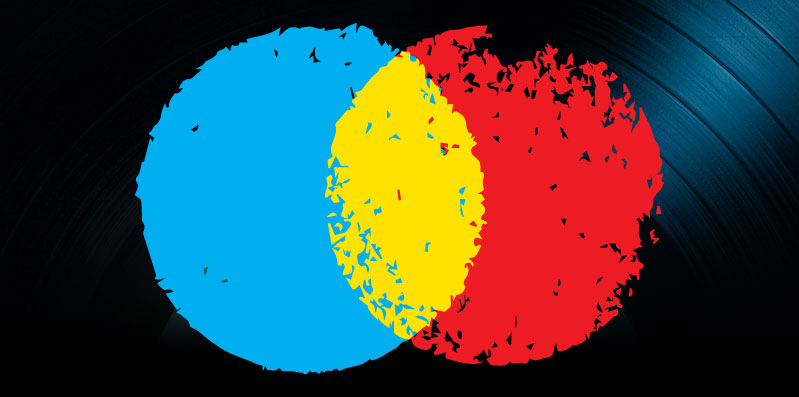 Music Monetization, India Music Market, Groupon and LivingSocial News, September 7, 2014
Music industry analysts discussed why music monetization needs to evolve in the Digital Age. Also, the UK announced it has organized a trade mission with India in order to explore the country's booming music market. And major live music companies partnered with LivingSocial and Groupon to sell more tickets.
Music Monetization Evolving
New research from Viacom Music Group revealed, 13-40-year old music fans are "practically bathing in music," but that fans are actually making connections with artists through many different platforms and methods: TV; social media; concerts, etc. The continued diversification of music listening makes music monetization very challenging for artists, labels and others, according to Pierre Ziemniak of the Midem blog.
And how can labels pay their artists what they deserve to make from recorded music with the landscape completely changed? With music streams up and downloads in decline, music monetization has to evolve and figure out how to make "profitable subscription models" that give music listeners a reason to embrace them.
Ziemniak said this shift could explain Google's upcoming launch of the new subscription service YouTube Music Key. The service will provide access to an artist's larger music catalogue, including special content like live footage, different mixes and fan recordings and help set it apart from iTunes Radio, Pandora, Spotify and Beats.
In August, even Pandora hit the point where it has now paid out $1 billion in royalties to artists, publishers and labels, joining Spotify and YouTube. This could mean that monetization is on its way to working better for creators, at least in the U.S.
SoundCloud is also offering artists and others chances to earn revenue overseas. The platform is moving from being totally free to others by introducing an ad platform and an ad-free subscription service.
At the very least, the emergence of new platforms shows just how tight-knit technology and music have become. Midem blogger Andrew Dubber recently proclaimed, "technology IS the music business." However, this is not necessarily a good thing. Analyst Bobby Owsinkski stated, "Music careers are getting trounced by the tech industry when it comes to job choice and availability, and there's no end to this movement in sight."
Ziemniak pointed out that technology should make compel the music industry to think more creatively instead of crippling it. Some tech companies have already tried: Spotify has come up with BandPage, which allows artists to monetize fan relationships, and YouTube has added a crowdfunding feature in four different countries.
Finally, brick and mortar music stores could be making a comeback. Vinyl is still on the rise, and after declaring bankruptcy a year and a half ago, HMV could become bigger than Amazon in the UK.
UK Music Industry and Trade Groups Organizing a Mission to Mumbai
The Association of Independent Music and the U.K. Trade & Investment will be teaming up with British labels trade body BPI for a trade mission to India's capital Mumbai in November, said Billboard.
The mission will last a week (November 1-8) and will feature a series of educational seminars, networking events, conferences and artists showcases. The goal of the mission is to leverage India's booming music market and bring more British music to the region.
This is the first time since 2006 that music representatives from the UK have gone to India, showing India's growing significance as an artistic market. India currently has the 19th biggest music market in the world and enjoyed music sales of $113 million last year.
UKTI will also be hosting some sessions at India's major music conference Mix Radio Connects. Those participating in the mission are also being invited to attend other festivals and showcases. The cost to join the mission is $245 per delegate.
CEO and chairman of AIM said, "Plenty of good contacts will be made and business will undoubtedly follow."
Chris Tams, BPI's director of independent member services and international added, "Digital channels are leading the way in Idnai, with their revenues accounting for as much as 60 percent of total recorded music sales, so we believe now is an ideal time to visit and give our delegates the opportuinity to exploit their music in a dynamic new market."
Will Groupon and LivingSocial Revitalize the Music Industry?
Groupon and LivingSocial are known for their big discount deals, but these website are also becoming a destination for music fans who want to get major discounts on concert tickets, CDs and more, reported the San Jose Mercury News.
Music companies and artists like Arcade Fire are using these coupon websites to try to bring in more revenue. In 2011, Groupon aligned with Live Nation to sell out concerts, whereas LivingSocial partnered with AEG a year alter for similar reasons.
Alex Michael, LivingSocial's general manager for entertainment and restaurants explained, "That ability to ive this shot of adrenaline to the marketing promotion is a big deal … You get massive brand exposure and ultimately you get sales and so that combination is powerful."
Giant Google reported that after the site features concert ticket deals, it also boosts regular ticket sales. Michael said, "We do it in a big way by delivering it to people's doorsteps and inbox. … Awareness is probably the biggest issue with people going to stuff."
Groupon usually gives a 30 percent to 45 percent discount. Vice president and GM for GrouponLive Greg Rudin said it started by trying to unload last-minute inventory for Live Nation, then after a year of the partnership, got the promoter to allow Groupon to sell advance tickets. He said this has been successful because "the Groupon audience is significantly broad … we've reached them in a really simple way, giving them the easy opportunity to say yes and buy a ticket on the spot. … And I think that if we weren't frankly reaching the casual fan that was not necessarily going to buy a ticket anyway, that we wouldn't have a strong relationship with our partners."
Fans have responded to well to Groupon music initiatives that the company does not even have to discount tickets and products very much, and that could be a good sign for the music industry: "We've increasingly seen that we don't have to discount as much as we might have originally thought we did, and we have a big initiative internally within our group … to discount less … The people that buy are not necessarily significantly price sensitive, they just don't know about it."
LivingSocial has offered up deals that span from one Bruce Springsteen show to tickets for Oprah Winfrey's upcoming tour. Michael pointed out that people choose LivingSocial because of the added value and bundles it provides: "Whereas with others sites you may just get a ticket, you may just get a discount, but what we want to provide you with (is) a ticket and an experience or a value item." These items could be t-shirts, drink tickets or an inside look at sound check. The key is personalization.
Living Social helped out big rock band Switchfoot by selling concert tickets that included tickets to the band's documentary. The initiative was such a success that LivingSocial was asked to be the go-to site for pre-sale tickets and merch for Switchfoot's 2014 tour.
Switchfoot's drummer Chad Butler admitted that LivingSocial has allowed the band to personally reach more fans: "These are our opportunities, through LivingSocial specifically, that we've used this last year to reach more people and to let people know what we're doing …We're reaching people that have never been to a Switchfoot concert … or recognize our band's name."
Even rapper Wiz Khalifa has teamed up with Groupon to better connect him with fans: "I liked the idea of it because there are tons of people who are too busy or they're out of the loop … So it makes it much easier (for fans)."
And Groupon has sold CDs through its platform as well. In 2013, it sold singer Ciara's albums to help revitalize her waning music sales. And it is currently selling a bundle that includes Beyonce's best-selling album, her HBO documentary and a live concert DVD.
Rudin said Groupon continues to look for new types of packages and might be interested in becoming a place for music debuts: "A lot of times if people are fans already they've got the album, so we're looking for new content, and we're kind of in the process now where we're trying to convince folks if there is a new single, they should release it through us along with selling tickets."