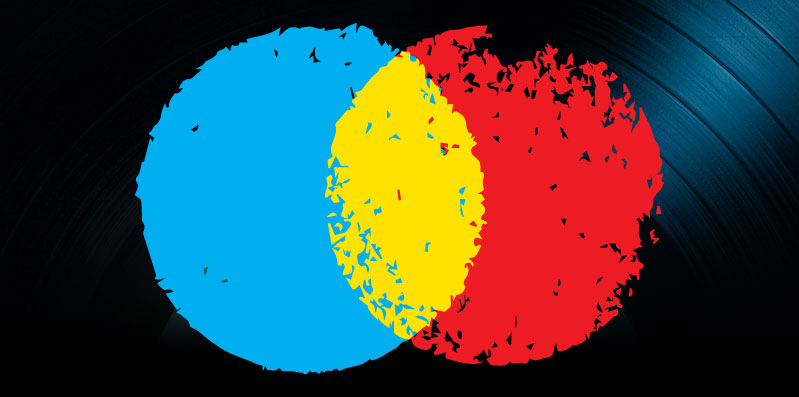 Making a Hit Song, Iggy Azalea Adult Website and Mobile Music App News, August 24, 2014
An A.V. Club music writer compared the trajectory of a hit single 20-years ago to how the process works today to show how the music business has changed. Also, an adult webcam site offered two big-selling female artists multi-million-dollar deals. And a report revealed that Americans are only regularly using a small number of specific music apps.
Making a Hit: The Difference between 1994 and Today
A look at the rise of the hit "Found Out About You" by Gin Blossoms 20 years ago showed how much the music industry has changed since then, said David Anthony of A.V. Club. The first obvious difference is the speed at which a popular song came into the public consciousness: Many of 1994's top 100 songs, including this one, were actually recorded or released much earlier.
Anthony pointed out, "… 'Found Out About You' is the album's sort-of sleeper hit. It was released in November 1993, a full 15 months after New Miserable Experience first appeared, and had the gall to actually crest higher on the modern rock charts than its earlier singles."
While the song did not at the time have the sticking power of the album's first single "Hey Jealousy," it is part of what helped the entire album become a hit a full two years after its release. When "Found Out About You" finally came out, the band was called a "one hit wonder." But "Found Out About You" dispelled this idea by rising higher on the modern rock charts than the first single.
This type of slow, steady rise is less likely today for a single, when the Internet has given music fans nearly countless new music options. But even in 1994, the Gin Blossoms never managed to garner attention with another song after "Found Out About You" and ended up relying on soundtracks, county fairs and nostalgia. But as Anthony pointed out, the song still has a "lasting resonance": "It was a song so of-the-moment but that retained all the hallmarks of timeless pop, allowing it to become a hit years after its release and remain an ear work over 20 years on."
Iggy Azalea, Christina Aguilera Offered Adult Website Contracts
Aussie rapper Iggy Azalea and pop superstar Christina Aguilera were both recently offered multi-million-dollar contracts to appear on the live adult webcam site Jasmin, according to Your Tango and emails sent by Jasmin marketing director Jerry Jardine.
The popularity of Azalea's song "Fancy" and her "statuesque" looks that earned her a contract with Wilhelmina likely combined to draw the porn company to her. The marketing team published its offer on the Jasmin website, which was a million dollars cash plus 30 percent of revenues earned from private shows for a total of up to $10 million. The deal specified Azalea would have to be live on the Jasmin site for at least an hour a day for 90 days.
Aguilera's deal was much larger than Azalea's. The company seemed to be piggy-backing off the recent announcement that the singer is looking to model for Playboy magazine. The email sent read as follows.
Dear Ms. Aguilera,
My name is Jerry Jardene, Marketing Director of adult entertainment website, Jasmin.com. On behalf of our company, I'd like to formally extend an offer for you to become a Jasmin Model. 
Given the recent news that you are looking to model for Playboy and the fact that you are pretty comfortable not wearing any clothes, we thought you'd make an excellent Jasmin Model. Jasmin.com has an exponentially larger reach than Playboy and will provide you with more financial security, which is why we are offering you a compensation package of $1,000,000 cash, and 40% of revenues earned from Private shows up to $25,000,000.  However, you must be live on the Jasmin site for at least 1 hour per day for 90 days, which can be done from the comfort of your own home.  This deal allows you to potentially make $300,000 an hour!  
If possible, I'd love to continue our conversation to discuss the terms of contract.
I really appreciate your consideration, and am looking forward to hearing back from you soon. 
All the best,
Jerry Jardene, Marketing Director
Jasmin representatives claimed to be in negotiations with Azalea as of August 24. No comment on this matter has been made by Azalea, Aguilera, or either of their teams.
New Study Showing Big Opportunity for Mobile Music App Startups
comScore's new study "The U.S. Mobile App Report" showed that only a few companies' music apps are being used regularly by Americans, suggesting there is a big opportunity for app startups.
Billboard reported that "time spent on apps is highly concentrated," and Google and Apple have been dominating in the music space. The top three apps make up 69 percent of total app time, whereas the top ten get 88 percent. Apps that are not in users' top five get fewer than three-percent of total time.
In terms of apps people are using most frequently, Facebook is the leader, with 115.4 million monthly mobile users and the largest share of app time. Pandora comes in fifth with 69 million monthly mobile users, ranking #3 in three different age groups, including those over 55-years old.
The rest of the list has Google and Apple in the lead. Google has six of the top 25 mobile apps: YouTube; Google Play; Google Search; Google Maps; Gmail. And Google Android also has the most app users, with 76.1 million. iPhone has 62.6 million.
These stats show that Google could be poised to turn recent acquisition Songza and subscription services Google Play All Access and YouTube Music Key into major forces. It has the most-used operating system, the biggest share of top 25 apps and some of the most-used apps. However, Google does have some competition with Pandora and Apple, owner of Beats Music and iTunes Radio.
And Apple is performing better in a few areas. Users of the iOS mobile operating system and Google's Android have the same 40-year-old median age, and Apple users have a larger median income ($85,000 vs. Android's $61,000). Apple's users are also using the apps for more average hours than Android's users (64 hours per month vs. 55 hours per month).
Studies continue to show that the mobile market has been the key to increases in digital music revenue. Pandora and Spotify have both been helped by mobile device uses. In May, Spotify CEO Daniel Ek announced the December rollout of a new app had helped the company's growth, with over 80 percent of all new subscribers signing up via their mobile phones.
Still, time spent using an app does not necessarily determine its success. Ride-sharing company Lyft raised $1.2 billion two months ago and has been valued at $17 billion. Uber app users spend very little time on the app itself; its value comes from transactions.
Still, streaming music is different from Uber, because a streaming music company will be most successful when it can convince users to spend a great deal of time on its app. Listening and viewing time is the key to revenue, and those apps that can get consumers' attention will be more likely to last long term.
Written by Julia Rogers