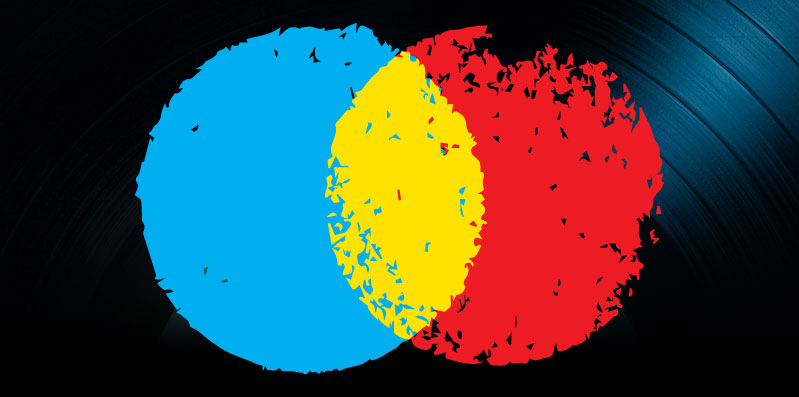 BitTorrent, Digital Marketing and BMI Royalties News September 21, 2014
Statistics claimed BitTorrent users buy 33 percent more albums online than other Internet users. Also, Mashable explored some strategies the music industry could learn from non-musical digital marketing firms. And BMI reported huge revenues of $977 million.
BitTorrent Users Legally Downloading Music
BitTorrent, Inc., maker of uTorrent and BitTorrent file-sharing platforms worked on transforming the image the music industry has of it by releasing stats proving its users actually pay for music online by releasing a series of stats last week. According to study results published on the TorrentFreak website, 33 percent of its users are more likely to buy albums online, and 100 percent have some sort of paid Internet music subscription.
The company has also partnered with major artists including De La Soul, Moby and Madonna to help them better connect with their fans. BitTorrent created a distribution and advertising area citing success stories, chronicling the success that 10,000 artist have had using the platform's bundles, which have led to over 100 million legal downloads. It has often come under fire for contributing to the problem of music piracy.
BitTorrent did not offer up the source of the data it provided, but TorrentFreak reported it traced the data back to industry group IFPI, who did not directly mention BitTorrent users in its numbers. Critics pointed out that the company may have used figures as a marketing ploy to sell its community to big artists.
However, the same critics acknowledge that file-sharers are "more engaged" than the average music fan. The RIAA itself even admitted this was true, though RIAA's Vice President of Research and Strategic Analysis clarified that this does not mean music pirates buy more music because they illegally download music.
Even major anti-piracy champions like U2 are starting to recognize the potential of giving away some music for free in order to increase sales across their entire catalogues. Without piracy, many analysts point out that these types of initiatives would not be successful.
Can the Music Industry Learn More about Digital Marketing?
The music industry is still struggling to figure out ways to capitalize on fan behavior, stated an article in Mashable. And competing streaming and Internet radio platforms like Spotify, Pandora, Apple and Amazon have made the current industry even more of a "maze" for artists and labels to understand.
Nielsen SoundScan's latest report indicated that over 70% of music consumed in the first six months of this year in the U.S. was downloaded or streamed, and that streaming music services are currently the only growing segment of the music business.
Non-musical brands have also struggled with the changing digital landscape, trying to navigate through increasingly-complicated social networks, ad networks and search bars. And as marketers try to make sense of new tools, the needs of consumers can get lost. However, new, very accurate tracking tools are cropping up that are helping these marketers understand consumer behavior on different platforms and devices. Still, the music industry has its own problems, as it has not yet come up with a uniform tracking tool to get insights into its listeners, who are often bouncing from platform to platform.
Can the "modern marketing handbook" work for artists, labels and music executives? In some ways it can, and in others it cannot, Mashable pointed out.
In terms of basic marketing technology, an industry that is so deeply affected by every new and "disruptive" technology needs to have deeper insight into the behavior of users. Recently, music analysts were asking, "Are streams cannibalizing downloads?" While this question can be answered now better than it could be answered previously, full stats on the effects of music streaming are still not available. Labels and artists are thus still struggling to map "the lifecycle" of a fan, figure out when a listener first heard a song, who the listeners is and how to build fan relationships in a way that will create lifetime fans.
Real-time reporting, which is possible for regular marketing firms, is also a challenge for those in the music business. Radio – which was already without real-time or detailed tracking methods for consumer behavior – has been further muddled by the popularity of Pandora. Pandora must only report the number of plays of a certain track on a monthly basis, 45 days after the end of the month, and it is not required to provide demographic information about its users. If the music industry had the real-time tracking devices available to other digital marketers, they would be able to personalize experiences and understand who is listening to music across which platforms.
Regardless of industry, being successful with online consumers is about building real relationships. Even Taylor Swift, in her recent Wall Street Journal piece said that artists are now getting record deals because they have fans, instead of getting record deals to bring more fans to their music. Instagram, Twitter and other social networking platforms allow musicians to get directly involved in relationships with their fans and learn about what they like (or don't like!) about the music they hear.
However, all marketers, regardless of industry still cannot really determine the return on investment of a "like" or a "follow." And figuring out how many unique fans an artist has between Facebook "friends" and Twitter "followers" is difficult.
Mashable writer Jennifer Hanser concludes that the "missing links" that will close the marketing gap in the music industry will rest on "leveraging the innovation seen in digital marketing."
BMI Reporting Record-Breaking Revenue
75-year old performance rights organization Broadcast Music, Inc. (BMI) recently reported its highest-ever revenues and royalty distributions in a press release. BMI generated revenues of $977 million, distributing and administering over $840 million to its songwriters, composers and music publishers. This milestone comes at the end of a ten-year period during which BMI has generated over $8 billion in revenues and given more than $7.5 billion to artists.
BMI is a non-profit organization that gives back 85% of all its revenues to its music creators and copyright owners. Artists represented include Taylor Swift, Adam Levine, Shakira, Miranda Lambert, P!nk and Nikki Minaj as well as Grammy-winners Macklemore & Ryan Lewis, Daft Punk and Imagine Dragons. Film and television composers such as James Newton Howard and John Williams have also brought major gains. BMI spokespeople credit its success to the organization's ability to diversify and willingness to pursue creative initiatives. In 2014, the greatest portion of the company's domestic revenue came from cable and satellite distributed entertainment, international sources and businesses including bars, hotels, fitness centers and restaurants.
BMI President and CEO Michael O'Neill stated, "We are extremely pleased with these results and are already hard at work trying to better them this year. BMI has a well-earned reputation as a trusted broker between the creative community and businesses that perform music to enhance their customer experience. In an ever-evolving marketplace for music rights, our leadership, operational expertise and ability to deliver value at so many different levels to our songwriters, composers, publishers and licensees, enables us to maximize royalties for the creative community."