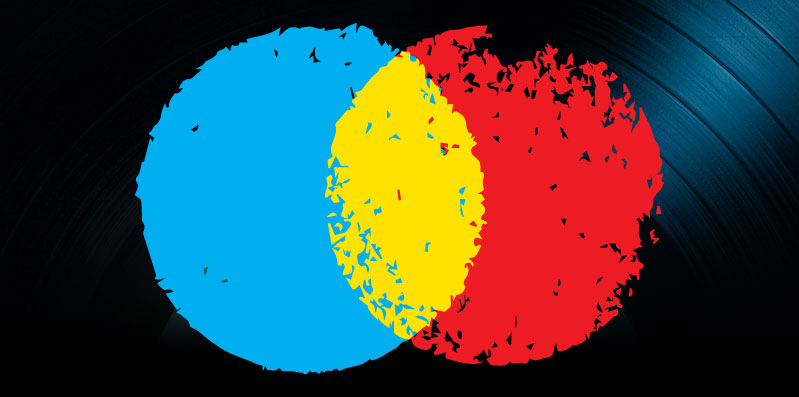 Beats Music, SiriusXM and Japanese Music Industry News, September 27, 2014
Apple denied published reports that it would be shutting down Beats Music. Also, SiriusXM was ordered by the court to pay The Turtles for all recordings released prior to 1972. And Japan reported that 85% of its music sales come from the sale of physical CDs.
Apple Not Shutting Down Beats (According to Apple)
Apple was set to shut down streaming music service Beats Music earlier this week, according to reports published earlier this week, confirmed by five top-level employees at both Apple and Beats. However, Apple spokesperson Tom Neumayr refuted these claims on Tuesday telling USA Today, "It's not true."
Earlier reports indicated that Apple was going to discontinue the streaming music service it acquired in May for $3 billion. At the time of the first announcement, many engineers from Beats Music had already been moved off the product and redistributed to other projects at Apple, including iTunes. No word on Apple's plans to enter the streaming music market was available, but every source approached told TechCrunch the Beats Music brand was on the way out.
After refuting claims, one person familiar with the situation said that Apple would definitely be making changes to the service, and that could include the brand but not the service.
While Beats headphones remain popular products, the music service had only a few hundred thousand subscribers at the time of purchase.
SiriusXM Ordered to pay The Turtles for Music Recorded before 1972
A judge ruled earlier in the week that the music industry can claim additional copyright in recordings made prior to 1972 in California under state law, reported technology blog Gigaom. A federal judge in Los Angeles sided with '60s group The Turtles – best known for the hit "Happy Together" – in a copyright case begun in 2013 that could make a major financial impact on SiriusXM and other digital radio services, including Pandora.
U.S. District Judge Philip Gutierrez ruled that SiriusXM violated state laws in California by playing 15 recordings by The Turtles recorded before 1972 without a license in a summary judgement ruling. The lawsuit was first a state class action suit in 2013. Singers Flo & Eddie of The Turtles alleged that SiriusXM owed them $100 million in unpaid royalties.
The ruling Monday was incredibly bad news for all digital music services, because it will likely increase the music catalogue on which they have to pay royalties and could increase their cost of operation. It would also mean they would have to pay more royalties than AM/FM radio stations.
The argument between The Turtles and Sirius XM is similar to the one involved in a lawsuit between Pandora and artists. It hinges on whether or not state laws cover copyright issues in sound recordings. The federal Copyright Act covers music recordings dating from 1972, on, which led the music industry to explore whether or not state laws would cover recordings made before that year.
The Los Angeles ruling gives the music industry and its pre-1972 theory about copyright law a leg to stand on. However, it could lead to higher price tags on digital music subscription services for consumers, or less music if services decide to cut back on music from the 1940s, '50s and '60s.
Sales of CDs in Japan Still through the Roof
Despite trending towards streaming music in the rest of the world, Japan, the world's second-largest music market next to the U.S. reported that 85% of its music sales are physical CDs, according to Forbes. CD sales throughout the rest of the world have been in decline for over a decade, as music fans flock towards the Internet and digital music stores like iTunes and Amazon as well as streaming music services. But in Japan, music fans are still in love with CDs.
The popularity of CDs anywhere is surprising enough, but in Japan, digital sales have also been in decline for years, a trend opposite from almost everywhere else in the world. Online sales hit $1 billion in Japan in 2009, but by last year had dropped to $400 million.
It is also strange that Japan would be so crazy about downloads, as the country is known to be an early adopter when it comes to technology. For decades, it has been years ahead of other markets when it comes to computers, smart phones and other implements.
The New York Times suggested that the continued popularity of CDs in Japan could be due to a "protectionist business climate" within the music industry coupled with Japan's love as a culture for collecting things. However, exactly why the Japanese public does not seem enamored with digital music yet is unclear.
Tower Records has all but disappeared from the U.S., but is still thriving in Japan. Together, its locations rake in $500 million in annual sales. When the brand filed for bankruptcy and went out of business in 2006, there were 89 locations. In Japan, 85 Tower Records stores are still open and flourishing.
Although CDs are in decline throughout the world, they are still alive. Discs make up 41% of recorded music sales worldwide, totaling $15 billion.