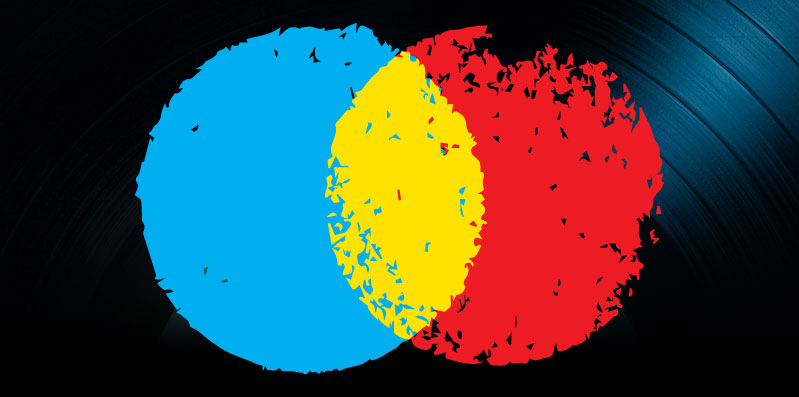 Women in Music 2013, Touring Smart and Live Music News, December 15, 2013
Billboard honored three female PRO executives for their commitment to protecting copyrights and supporting the creative community. And Tour:Smart and Break the Band author Martin Atkins announced his free workshops for indie musicians. Also, an article explored why residency deals can help artists of all sizes make up for income lost from decreased record sales.
Women in PROs
Billboard featured three women executives at the three U.S. performance rights organizations as part of their Women in Music 2013 honors. Lynne Lummel of ASCAP, Catherine Brewton of BMI and Ellen Bligh Truley of SESAC were all recognized for their contribution to the mission of their organizations and dedication to protecting copyrights and supporting musicians.
Lynne Lummel, Senior VP of distribution and repertory at ASCAP makes sure that ASCAP members get paid properly and on time for the performance of their musical works and oversees 250 billion domestic performances and 128 million international performances each year for 480,000 songwriters, composers and publishers as well as foreign affiliates. In 2013, she led initiatives to improve detection of works on radio, television and cable. And she was recognized by the Production Music Association for successfully increasing identified performances by 150 percent. In March, Lummel helped expand ASCAP's satellite radio survey, which got 18,000 additional members paid and 3 million more performances processed on time. Lummel said, "We hit our deadlines and we didn't miss a beat. I do need to give credit to the ASCAP team, the people I work with and our technology partners. They are invaluable to ASCAP being successful."
Catherine Brewton, VP of writer/publisher relations at BMI directs the organization's office in Atlanta and BMI's national R&B/hip-hop department. She was hired by BMI president Del Bryant as VP of writer/publisher relations in the '90s as the organization was helping Atlanta build itself up as a creative center. Brewton said that building BMI's R&B/hip-hop center, "Was one writer, one producer, one artist at a time." She works with colleagues in New York, Los Angeles, Nashville and London to bring the best songwriters to the PRO. She also helped forge relationships with BMI and DJ Khaled, Rick Ross and Lil Wayne and recently signed Future Austin Mahone and Nicki Minaj. In 2013, she was executive producer of "BMI Trailblazers of Gospel Music Live 2013" in partnership with eOne Music, which honored pioneers in gospel music.
Ellen Bligh Truley is VP of corporate relations at SESAC. She led the initiative in 2013 to get artists payments for their radio performances on a monthly basis, making SESAC the only PRO in the world to maintain this schedule. Truly said that initiative made the past year, "a pivotal year for us. It was huge … launching it, marketing it, promoting it. We used social media as our big punch to get the word out and the response we got was overwhelming." She has also been responsible for a large number of global marketing, event production, publicity and digital efforts at her PRO. She executive produces all SESAC's award shows and oversees over 250 SESAC-bolstered events. She explained, "What makes it enjoyable for me is working with a diverse level of artists as well as genres, everyone from icons like Bob Dylan and Neil Diamond to these fast-rising groups like Mumford & Sons and the Avett Brothers." She helped book performers including Usher, Kenny Chesney, Sean "Diddy" Combs, Russell Simmons and Ronnie Dunn.
Free Workshops for Indie Artists Offered by Martin Atkins
Renowned post-punk drummer and DIY music expert Martin Atkins will offer two free workshops about how indie artists can build careers in music on December 20 at the Brown Paper Tickets Community Room in Seattle, announced PRWeb. Atkins is best known for work in post-punk and industrial bands such as Public Image Ltd., Ministry, Nine Inch Nails, Pigface and Killing Joke and is also a label owner, producer and author of Tour:Smart and Break the Band.  
His workshops will be hosted by the Brown Paper Tickets Doer Program and are part of the organization's mission to help independent musicians navigate the modern music business. Registration and a free digital download of Atkins' latest book Welcome to the Music Business:  You're F**ked are available on the Brown Paper Tickets Doer Program website.
Atkins wrote Tour:Smart and its prequel Band:Smart in order to offer bands advice on piloting their own success in the music business. Topics covered by the books include everything from starting and naming a new band, to packaging, recording, social media, event management and much more. The material for his books and presentations comes from his personal experiences recording, touring and performing for over 20 years. He has spoken at conferences, universities and non-profits including SXSW, Warped Tour, CMJ, New Music Seminar, Unconvention, NAMM, By:Larm, Dfest, USC, Drexel, Virginia Commonwealth University, Full Sail, Weiden + Kennedy, Chicago Cultural Center. Atkins' next book will come out in 2014.
Atkins also did an interview with Musician Coaching, "Touring Smart with Martin Atkins."
Residency Deals Bringing Additional Income to Artists
Live show trends such as residency deals are helping artists of all sizes make up for lost revenue from dwindling album sales, reported investment website The Motley Fool.
Billy Joel recently signed a multi-million-dollar deal with Madison Square Garden – the first of its kind between an artist and the Garden – that will have him headlining concerts each month beginning in January, 2014 and continuing indefinitely. The first few shows have already sold out, and some tickets are being reportedly sold for $500 apiece in the resale market.  
And Britney Spears will begin a two-year residency at the Planet Hollywood Resort & Casino in Las Vegas at the end of the month, performing 100 shows during her stint. And Celine Dion has also had a residency in Las Vegas for a number of years.
So, what implications do these residency deals have for artists and the larger music industry?
The music business has, of course, been profoundly altered by the Internet, with revenue cut in half during the past decade, according to figures released by Forrester Research. However, global music industry sales have begun to rise again — .3 percent in 2012. Still, the music industry loses $20 million per year in pirated downloads.
The success of live music has helped ease the pain for many performers, labels and other music companies. In the music festival scene, concert ticket sales have tripled to $4.6 billion since the early 2000s. And live music business Live Nation Entertainment has also been adding electronic dance music festival performances in partnership with Insomniac. And Pollstar reported that U.S. concert ticket revenue from $1.8 billion in 2001 to $4.3 billion in 2012. While live music revenue hit a roadblock after the 2008 stock market crash, it has since risen to pre-recession levels.
Live Nation combined with Ticketmaster in 2010 and experienced a 27 percent increase in global concert attendance in the third quarter of 2013 compared to the same period last year, as well as a 15 percent increase in ticket sales. Live Nation President and CEO said, "Consumer demand has come back strong for us this year, as we have had attendance growth across concerts globally, from new artists to the legends and everyone in between."
The live music market is as strong as it has ever been, and analyst firm Stifel is predicting a 15 percent rise in concert attendance this year. Increased attendance is also due to a star-studded touring line up that fans are willing to pay $200 – $400 per ticket to see.
Live shows made up 70% of revenue for Billboard's Top 30 Money Makers of 2012. If Adele and Taylor Swift – who did not tour in 2012 – are removed from the equation, the percentage goes up to 73 percent, which is a five percent increase from 2011. In 2012, Billboard's top 40 artist earners brought in $373 million from live performances.
A big selling point of residencies like those being carried out by Joel and Spears is the lack of additional touring costs attached to their performances, which means they will keep more of the profits.