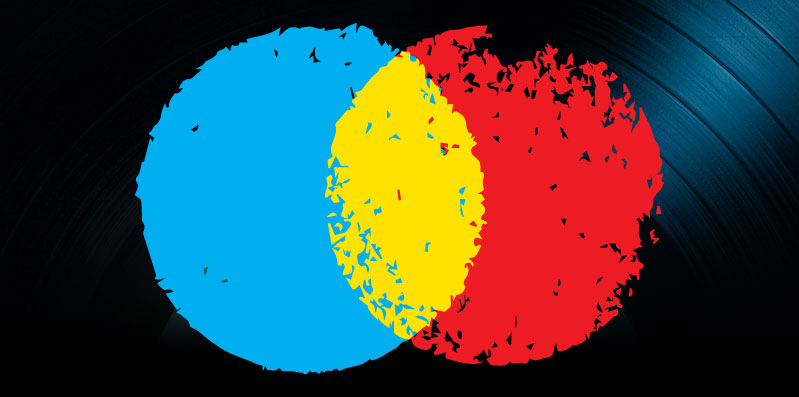 The Internet Radio Fairness Act, Building a YouTube Network and Deluxe Reissues News December 1, 2013
Pandora gave up on its fight for the Internet Radio Fairness Act. And Forbes talked to one of the INDMUSIC co-founders about building up the largest YouTube network. Also, The Guardian explored how box sets and deluxe reissues from bands of all sizes impact record sales during the holiday season.   
Pandora Abandoning Fight for Internet Radio Fairness Act
Pandora gave up pursuit of the Internet Radio Fairness Act (IRFA), legislation to decrease royalties paid to rights holders, Billboard reported. Pandora has shifted its focus to lobbying the Copyright Royalty Board (CRB), a panel that determines statutory rates for Pandora and other similar webcasters. The rates Pandora pays will be in place until the end of 2015.
A representative for the company announced, "Pandora will focus on other paths to resolution," which could mean pursuing direct deals with record labels. That possibility was confirmed by a statement delivered by Pandora's founder and chief strategy officer Tim Westergren in September:  "Direct deals are not something that we're allergic to."  
Without Pandora backing the fight to change webcasting royalties, the legislation will likely dissolve, as no one is likely to be able to pursue it with as much force.
Those opposed to IRFA commended Pandora on its decision. RIAA chairman/CEO Cary Sherman said the death of IRFA is, "a historic moment" for the music industry. A coalition of labels, managers, artists, trade groups and unions fought alongside the RIAA to stop the legislation, releasing op-ed articles, public statements, ads, email blasts and social media campaigns. Sherman said the recent development shows that the work of that coalition "clearly moved the needle."
Rights owners and artists were also fighting against Pandora's attempts to lower the royalty rates for webcasters. The IRFA would have challenged the way the CRB sets statutory royalties for webcasters. Satellite and cable radio companies have their rates set using the 801(b) standard. Rates are set via a "willing buyer, willing seller" standard that closely resembles an open-market negotiation the rights holder and the digital service.
Applying the 801(b) standard to webcasters would have most likely lowered Internet radio's royalties. Satellite radio companies now pay 9% of royalties, a percentage that will rise by half a percentage point every year through 2017. Cable radio services pay 8% of gross revenue, which will increase to 8.5% from 2014, to 2017. Webcasters pay fixed, per-stream royalties at a rate currently set to .23 cents per stream, though the Webcaster Settlement Act of 2009 makes it possible for independent, "pure-play" webcasters including Pandora to pay .12 cents (though Pandora pays .22 cents for streams coming from subscribers to Pandora One).
Pandora sent some signals throughout 2013 that showed it might give up on the IRFA. In August, the musicFIRST coalition noted that the website for the pro-IRFA Internet Radio Fairness Coalition, an advocacy group begun in October 2012 by a handful of Internet and broadcast companies, was no longer up and running. And a source said IRFA co-sponsor Rep. Jason Chaffetz (R-Utah) had lost interest in the issue.
The IRFA expired in January, and some thought Pandora might reintroduce the supporting legislation with different language and a new name. However, a source said, "It went so badly for them last time there was no smart way to reignite the war they lost … [Pandora] went from having a halo to having horns."
Creating the Largest YouTube Music Network
Co-founder and CEO of INDMUSIC Brandon Martinez recently talked to Forbes about how he created the largest multi-channel network on YouTube and helps manage rights and optimize channels for unsigned musicians, labels and music content creators so they can make a sustainable living from online music.  
Navigating music rights on the Internet has been notoriously difficult for artists. And INDMUSIC is trying to solve these problems by helping artists, labels and creators figure them out, so they don't leave money on the table or lose it entirely.
INDMUSIC has more than 300 partners and has garnered over 2.5 billion views on YouTube. INDMUSIC gets more than 100 million monthly views and has 2 million subscribers. INDMUSIC also helped along the summer 2013 viral video phenomenon "Harlem Shake." Forbes' John Greathouse asked Martinez about the company's role in that movement.
Martinez responded, "… We got involved as it was really taking off. There's a little bit of massaging in the back to make sure that the businesses were monetizing it as fast as they possibly could."
But INDMUSIC goes beyond just managing copyright. The company also partners with labels like Mad Decent in order to create strategies for monetization that will make sure artists are maximizing revenues and getting the most out of their music.
INDMUSIC also lets artists and labels keep all the revenue they help generate:  "Our artists, our labels, they all own 100% of their IP. We don't take any of those rights at all. In the modern day of the music industry I just don't think that that's something that we need access to. We're working with them exclusively on YouTube, to better monetize their content, whether that is through their own channel and official videos or third party content … It's always up to our artists as to what it is they actually want to do with the content. Then our job is to manage the system on their behalf."   
Martinez started out working with Machinima, the leading online gaming network, which is how he got introduced to writers, directors and producers that wanted to become more entrenched in the digital space as well as YouTube talent and began to explore the finer points of rights management:  "What kind of rights do you need to give up? How do you monetize this content? That's a lot of what those early days are about and (I) certainly applied to what I brought over to music."
When asked to explain his long-term strategy to maintain a strong relationship with YouTube while still looking after the best interests of musicians, he said, "I wouldn't say that we have a love hate relationship with, with YouTube. I think it's pretty mutual, we're both companies doing business and I think it's a matter of how we continue to make this partnership work … We talk to them on a pretty regular basis, whenever things go wrong for us they're right there to help us. In terms of long-term, however, we're certainly looking at other platforms where we can also apply the skills that we've built on YouTube … I think it really comes back to our artists and our partners, in terms of where are the fans. Where are the fans finding their content and what are the opportunities (where) we can help them better monetize and optimize content in terms of discovery, and search. We'd rather listen to our partners and find out what it is that they would like for us to do for them."
You can also check out the recent Musician Coaching interview with INDMUSIC co-Founder Jon Baltz, "How to Promote Your YouTube Channel."
How Do Deluxe Reissues Contribute to Industry Sales?
Box sets and deluxe reissues are big sellers during the holiday season and contribute significantly to music industry sales. The Guardian explored why the music business needs to keep peddling these products … and why non-superstar and indie artists might also be able to benefit from compiling their own previously-unreleased material, in the UK and beyond.
The second round of new David Bowie music released in early November did not do as well as his first release of The Next Day in February. Many have come to expect artists to release "deluxe editions" of albums around the holidays. This year, even acts like Yo La Tengo and Kurt Vile will be releasing deluxe-edition material designed for the Christmas market.
However, The Next Day offers insight into a larger phenomenon within the music industry. With overall sales in flux and music fans more reluctant than they were in the past to buy new music, box sets and collectors' editions offer some certain income in an uncertain climate. In 2006, 154 million albums were sold in the UK, but in 2012, that figure was just over 100 million. And the average spend on recorded music as well as prices are falling in the UK and worldwide.
With decline in mind, labels are getting behind premium products to help support themselves and make physical products interesting again, when Spotify, YouTube and torrent sites are becoming more appealing to music consumers. Deluxe box sets are some of the most expensive products the music industry has to offer and often feature dozens of discs with hours of unheard material, recreations of original posters and tickets as well as books with long essays and photo spreads.
The deluxe box set usually starts at around £80, though many sell for as much as £160 mark. The most expensive box set was the recent "The Smiths Complete:  Deluxe Collectors Box Set. It presented the band's entire catalog – albums and singles – on vinyl and on CD. Its global average retail price was £250. It managed to sell 7,000 copies, which means that one release brought in £1.75 million. This showed that if the music industry could put out four or five successful, high-priced box sets annually, it might be able to make millions.
When asked if he thought fans would pay more than £250 for a box set, president of Rhino UK, which put out The Smiths' set said, "I wouldn't rule out us doing something more expensive if the content justified it."
However, The Smiths offered a rare opportunity, because the size, age and wealth of the band's fan base presented an ideal market. There is a top limit on price for most labels. Adam Velasco, the MD of Cherry Red Records – a label specializing in collections of obscure material – admitted, "We try and keep things under £100 where possible … For something to cost more, it would have to be pretty special."
And the box-set market has created its own sub-market, in the same way new albums lead to deluxe editions. Labels will often offer a "cut down" version of expensive releases – for example, a two-disc version of a multi-disc set – in order to attract mainstream shoppers and boost sales. This helps support the cost and time required to put together a solid and sizable collection of material.  
Cherry Red spent eight years putting together the box-set version of little-known band Hawkwind's Warrior on the Edge of Time, which also required them to get all the band members to agree to put it out. Velasco explained, "It takes a long time to get bands to agree to things … Some things you can do and some things are just not feasible."
This year's deluxe box set of Fleetwood Mac's Rumours was set to come out ten years ago to celebrate its 25th anniversary. The delay was caused by discussions with the band, according to Chalmers.
Getting an artist or an artist's estate to support a release is very important to successful sales, especially if the artist is also willing to help promote it. The Moody Blues built a world tour around the release of their 17-disc Timeless Flight box set. Karen Simmonds, MD of Universal Music Catalogue stated, "The more an artist is involved, the greater appeal it has to fans … You have to talk to the artists to ensure that they are comfortable with it and they are often contributing to what is going on."
Despite the potential to make big bucks on a re-release, many artists do not want to reissue their catalogue. Chalmers said, "Joni Mitchell, for example, doesn't want to reissue Blue at this stage. Whereas we would love to. So there is a continual discussion with her and her camp."
And labels usually push for reissues more than artists. However, some artists want to take charge of their own legacy. Paul McCartney owns his entire post-Beatles catalogue, and his company, MPL, makes decisions about which material goes into box sets and when they are released. Simmonds said Universal is involved in the reissues:  "We market and distribute it … but the actual box sets are pulled together by MPL."
Box sets will likely become more important to making money for labels, particularly in the UK, as recent changes to UK copyright law that involve sound recordings extend the copyright term to 70 years. These changes include a "use it or lose it clause," which dictate that recordings can go back to the artists if the copyright owners – the labels – do not use them. So, more box sets are likely to crop up as labels try to keep a hold on catalogues.