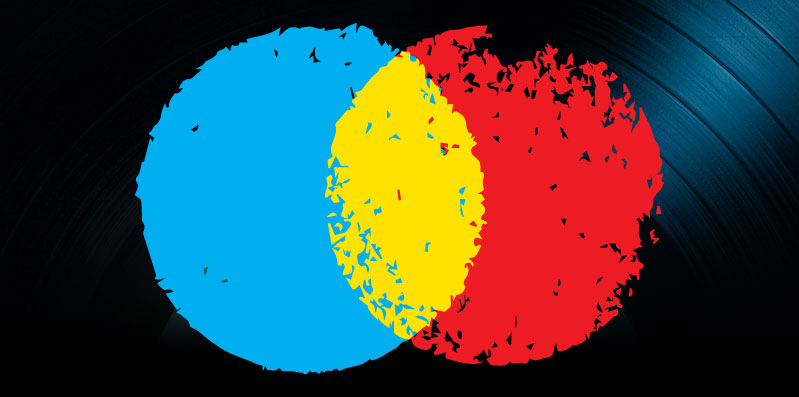 Television Awards Shows, Music Discovery Platforms and Quincy Jones News, May 25, 2013
The Wall Street Journal explored how television awards shows are contributing to rising record sales numbers. Also, the creators of the Spotify app announced they would be incorporating mood- and activity-based playlists into its streaming music apps. And producer Quincy Jones talked about what makes a great musician and how he has adapted to major changes in the music industry.
Television Awards Shows a Boost for Music Downloads
Television awards shows could be offering significant marketing support for the music business, noted The Wall Street Journal. Last Sunday, the music industry hit television with two major events: the Billboard Music Awards and Tim McGraw's Superstar Summer Night, which featured 12 major country artists. And although ratings for scripted television programs have plummeted in recent years, awards shows are still pulling in viewers and compelling them to go online to download music, judging from stats collected by Nielsen SoundScan.
In fact, the increase in sales after awards shows has been significant:  Taylor Swift and Tim McGraw's performance of "Highway Don't Care" at April's Academy of Country Music Awards in April led to a 42-percent rise in sales of the single the next week. The previous year, in 2012, Taylor Swift saw an 80% increase in album sales after the same awards show. In November, she experienced sales of all her albums combined three times their normal amount after the American Music Awards, whereas Justin Bieber's sales were six times greater after the same awards program.
While the television-viewing audience of music awards shows has been unpredictable in recent years, the shows are still inexpensive to make (artists attend and perform for free), so networks jump at the opportunity to host them. And artists have started timing releases around shows in order to target huge groups of potential fans. Luke Bryan, co-host of the Academy of Country Music Awards performed his brand-new song "Crash My Party" on the show and released it during the broadcast. It received 26,000 downloads before midnight. And the show itself garnered a whopping 17.3 million viewers, along with 1.9 million social media comments in the week surrounding its airing.
TV commercials are also breaking a lot of bands. The appearance of the Lumineers' song "Ho Hey" in a Bing search engine commercial was largely responsible for their explosion into the mainstream. Still, awards shows draw in the social-media discussion as large groups of fans gravitate towards social media and other online channels as they watch.
Technology is definitely increasing the power of television appearances for musicians. Because fans are streaming music through Spotify and the new Google Play instead of purchasing songs and albums, TV events can increase revenue for that have not put out new material in years through streaming royalties from older catalog items. In the past, a television appearance by an artist like Taylor Swift without recently-released music would have little effect, because, stated president and chief executive of her label Big Machine, "Who didn't have the Taylor Swift album?"
Even these shows' producers, such as Dick Clark Productions are supporting artists by marketing digitally. They create buzz around the shows online months in advance by encouraging fans to vote and by releasing footage of rehearsals and other behind-the-scenes content.
Chief executive of Dick Clark Productions Allen Shapiro announced his intentions to stream even more rehearsals in 2014. He is also putting together new awards shows for electronic dance music in hopes of reaching a younger fan base and sparking additional sales. He added, "We have managers and labels calling us all the time … because we live in this instant world now, and you can download it instantly."
However, artists are not always thrilled about the prospect of being on live TV. Singers, in particular are hardest hit by the fear, as they cannot control audio quality and can be accused of lip-synching. And as the number of nominees rises, the chances of winning are even slimmer than in previous years. Borchetta revealed, "It's very stressful – most of them are going to sit there and lose, and nobody likes to sit there and lose."
Still, renowned talent manager Scotter Braun said that performing on awards shows is still worth it for most acts, because there are not any other opportunities for them to get in front of millions of people all at once.
Theme Rooms:  The Newest Trend in Streaming Music
More digital music services are embracing the idea that music complements life's other activities. Soundrop, the creator of the popular Spotify app, recently added "theme rooms" to its offering, which give listeners the ability to choose music that fits different activities and moods, according to Billboard. This music discovery feature was originated by Songza last year and adopted by iHeartRadio in early 2013.
Soundrop's theme rooms include "Partying," "Getting Romantic," "Falling Asleep," "Working," "Relaxing" and "Working Out." The "Working" room has been most popular so far, with 190 listeners on Tuesday afternoon. "Partying" came in second, with 59 listeners. Both these numbers are still far less than those in the most-listened-to genre rooms:   "Chill Out" had over 900 listeners and the indie rock music room "Indie Wok" had more than 600.
Other services are using activity-based music discovery features, but only Soundrop's are user generated. Playlists are crowdsourced:  People choose songs, and others control their rise in the queue. However, giving listeners control is not without its problems, as not all users might have the same interpretation of a room's mood. For example, The Beastie Boys' "No Sleep 'Till Brooklyn" is in the "Falling Asleep" area. However, users have the power to flag songs that do not fit.
But can this new trend really help expose more new music? Experts feel that listening to music based on activities and moods might definitely lead to more new music discovery than just recommendations and playlists that have a specific artist as their foundation (the Pandora model). Basing playlists on artists alone might be limiting, because, if, for example, someone is a fan of the Rolling Stones, they probably also know most of the artists that the service's algorithm will choose. Songza CEO Elias Roman clarified the greater issue:  "People have been exposed to such a tiny pocket of the musical universe, they don't know what they like."
Despite adding "theme rooms," Soundrop still bases many of its playlists on artists. It recently launched artist rooms. The first person chooses an artist, the next person joins the room created by the first person and adds more music and the process continues infinitely. Listeners have already created 91,000 artist rooms.
Quincy Jones, on Great Music and the Changing Industry
Renowned trumpeter, producer and composer Quincy Jones recently spoke to The Music Scene Blog at The Atlanta Journal-Constitution about his career, great musicians and the changes he has witnessed in the music industry. Known for his work with superstars like Michael Jackson, Ray Charles, Donna Summer, Frank Sinatra and countless others, he continues to maintain a heavy workload, even in his 80s.
He noted there are specific qualities he looks for when choosing artists to work for that are not at all based on an artist's fame or popularity. And he feels that the new industry does not always celebrate legitimately great artists, because it is increasingly focused on extra revenue sources, like product alignment:   "[I look for] compassion and excellence. When they love what they're doing, they work hard. We came from the school where we didn't think about the money or fame, just being a great musician … I don't [think there are a lot of great musicians being cultivated now], and that is something that bothers me. They got dumbed down because they were more concerned with selling hubcaps and clothes and vodka than creating great music. Money comes from spirituality. It's something you can't see or taste or touch."
And how has he adapted to the Digital Revolution? "The industry doesn't change your production – you still do what you believe in." But he admitted he feels that piracy should still be a major concern for the industry, because it diminishes the solid work those in the music world are doing:  "What's sad is that there is 98-percent music piracy everywhere on the planet. It's just terrible. What if these kids [who download music illegally] worked for me for two months and then I said, 'I'm not going to pay you.' That's just not right."