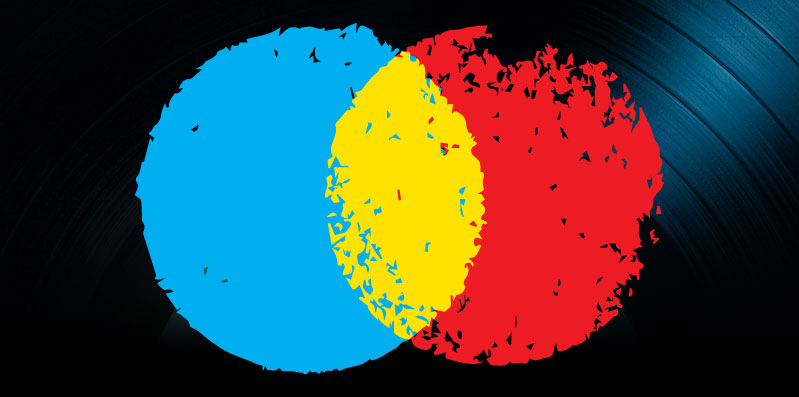 Nashville Music Industry, ISP Blocking and YouTube News, August 4, 2013
A new study revealed that the music business has an impact of nearly $9.7 billion in the Nashville region. And another long-existing BitTorrent site was shut down in Europe. Also, YouTube added royalty-free music options and other new perks for creators.
Nashville Fueled by Music
The Nashville Area Chamber of Commerce offered up a new study last week showing the profound financial impact of music on the Tennessee capitol, reported The Tennessean.
A 2006 study stated that 19,000 jobs in Nashville and surrounding areas were tied directly to the music industry, whereas the new, more detailed study found that the number is actually 27,000, with 29,000 more jobs indirectly related. In total, these jobs are worth $9.65 billion. 
The combined markets of major music centers L.A., New York City and Austin do not create the same number of music business jobs. According to analysts, these figures show that Nashville is a hub of creativity with its eye on the Digital Age, which has changed how fans listen to music, how artists make music and how that music is bought and sold.
And experts say Nashville's songwriting culture has allowed it to thrive despite record label implosions and the loss of major music festivals. Plus, the city has been attracting a young, mobile, tech-savvy workforce.
And the government continues to promote the mid-Tennessee region as an affordable place for DIY and indie artists as well as small music business owners and entrepreneurs to thrive, with a relatively low cost of living and music-related positions available.  
BitTorrent Site isoHunt Going Down
The European music industry blocked long-standing site isoHunt as it faces lawsuits filed by the film industry in the U.S. The Federation of the Italian Music Industry (FIMI) secured a court order this past week ordering ISPs to block access to the search engine, and the site has already been disabled in Italy, said TorrentFreak.
BitTorrent site blocking is becoming more popular as the anti-piracy war continues in film and music. Top sites such as The Pirate Bay and others have now been blocked in a few European countries. Italy and the United Kingdom have become the easiest two countries in which to block illegal websites at the ISP level. In fact, Italy blocked two additional sites this past week, which the Censorship Observatory lists as dendi86download and lascena.net.
isoHunt is run by Canadian national Gary Fung and is currently embroiled in a long lawsuit with the American MPAA. FIMI alleged that isoHunt is responsible for stealing millions of euros from the Italian music industry. A Court of Milan judge ordered all ISPs to block the isoHunt.com domain going forward.
Marco d'Itri, head of a website that offers information about Italian Web censorship stated that the ruling is not public, because a trial is pending, even though no case has ever been able to get to that point:  "It' s just a handy shortcut used by the content owners to censor a domain, because usually the victims do not appeal."
However, in early 2013, a file-hosting site Rapidgator managed to overturn an ISP blockade ruling. And sports streaming site Rojadirecta is currently using the same legal team as Rapidgator to fight a court-ordered block implemented in July.
Local ISPs found out about the order against isoHunt on July 29 and immediately blocked it across most of Italy. Legal action in the U.S. could cost the website as much as $750 million, and experts predict it will also be shut down in the United Kingdom by the end of this year.
YouTube Beefing up Subscription Service, Adding Royalty Free Music
YouTube will continue to make its site more user friendly for content creators by opening up its paid subscription to include more video channels. The video service will also offer tools to allow creators to see more details about their audiences and communicate with them directly, announced Billboard.
YouTube will also give away over 100 royalty-free instrumental tracks to those that want to add music to their videos, preventing the need for them to get licenses or write their own soundtrack in order to appropriately compensate music labels and publishers. This program is still in development, but it will be called the YouTube Audio Library.
The announcement of YouTube's new features was made at the 2013 VidCon convention in Anaheim, California. The conference is organized and attended by 11,000 people, among them professional YouTube creators that earn a living from/run businesses largely dependent upon the platform.
YouTube spokespeople said they are hopeful that the new YouTube feature will help creators get more views, reach more viewers and engage more personally with users. To this same end, the company introduced a paid subscription arm in early 2013, allowing a small group of channels to participate in the beta version. On August 1, YouTube said it will roll out this option in the fall to any channel that has more than 10,000 subscribers.
YouTube announced the Top Fans feature at the recent conference, which will give creators with 5,000 subscribers or more the option to use a dashboard displaying their most frequent viewers, what they are watching and which other channels they subscribe to. Video creators will also be able to reach their fans through Google+. 
Shiva Rajamaran, director of product management explained, "From there, you can message them, send them a t-shirt, send them a discount … We wanted to give creators a way to beter engage with their top fans."
The company also has plans to open up a YouTube Space based in New York City with production resources. Similar facilities already exist in Los Angeles, London and Tokyo. The new space will open at the end of 2014 in Chelsea and be usable by a small group of creators to film, record and edit videos with professional equipment. 
Despite its steady move towards an improved user experience, YouTube has admitted it still has faced challenges satisfying creators that depend on YouTube for income. Musician Jack Conte, whose YouTube channel enjoys over 159,000 subscribers confirmed, "YouTube has a hard job … They're trying to please a billion people."