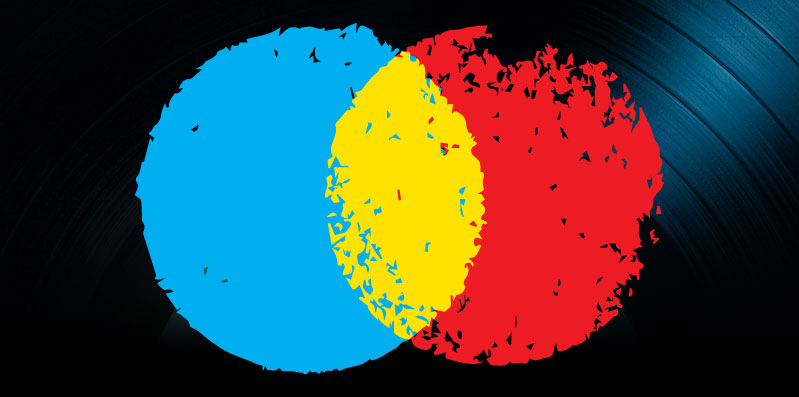 Music Piracy, Copyright Infringement Lawsuit and Presskit.to News August 11, 2013
A new study revealed search engines do not significantly impact music piracy rates. Also, The National Music Publishers Association (NMPA) redirected a copyright lawsuit against a popular YouTube channel. And Presskit.to released the first-ever EPK-creating Facebook app.
Search Engines Fail to Drive Piracy
A recent study conducted by the Computer & Communications Industry Association (CCIA) contradict the RIAA's regular claims that search engines are fueling music piracy, reported Billboard. The CCIA discovered that just 15-percent of traffic to websites with illegal content came from Internet searches. Only 8-percent of traffic came directly from search results for The Pirate Bay and other torrent sites.
The paper "The Search Fixation:  Infringement, Search Results and Online Content" was compiled by CCIA's VP of law and policy Matt Schruers. However, many in the music industry are taking the claims with a grain of salt, since the CCIA is a non-profit backed by Google (as well as by Pandora, Microsoft, Facebook and others). Many feel all this suggests is that people know where to go to download songs illegally and thus do not need to search for it. But several other non-Google-affiliated technology companies support the CCIA's findings.  
The CCIA decided to put together the paper after a report was released in February by the RIAA that looked closely at Google's plan to punish sites' search ranks based on how many removal requests were sent by owners. The RIAA's report discovered that many sites with removal requests were going unpunished:  "[The sites did not] appear to have been demoted by Google's demotion signal in any meaningful way.
The RIAA has filed 7,770 requests for 27.4 million different URLs in just the last month. And in the same time period, the BPI has filed 34,200 requests related to 24 million URLs.
However, "The Search Fixation" does not prove without a doubt that search engines do not contribute at all to piracy rates. It actually indicates that search engines are not the #1 driver of traffic to illegal sites.
As an example, the paper shows that Internet searches for individual artist names are greater than searches for individual song titles. Searches for Rihanna outnumber searches for the song "Diamonds," with or without "MP3" or "download." Google Trends also revealed differences between terms used in the paper:  Search frequency for "Diamonds" made up only 23-percent of searches for "Rihanna." And "download" and "MP3" were more popular, 75-to-2 and 75-to-1.
Regardless of specific examples used, the RIAA found that the CCIA's report only supports its own findings:  "Every day, there are millions of popular searches, using the basic terms cited in our analysis, that produce results prominently featuring rogue websites that have received millions of piracy notices."
There is still debate about exactly how much traffic to illegal websites is directed by Internet searches. The CCIA paper quoted Techdirt, which said that 15-percent of traffic to the MPAA's list of 24+ illegal sites came from search. And the RIAA claims that of the two "worst of the worst" sites mentioned in its own report (mp3skull.com and mp3juices.com" get more than 25-percnt of their traffic from Web searches, a majority from Google.  
The CCIA points out that removing illegal sites from search results is "unlikely to mitigate online infringement." The organization argues that labels and artists should use search optimization in order to promote their own websites in results and bury illegitimate sites.
NMPA Suing YouTube Channel Giant
The National Music Publishers Association (NMPA) filed a copyright infringement lawsuit on August 6 against well-known YouTube channel Fullscreen this week. Redirecting blame away from YouTube and making individual channels responsible for illegal content could mark a change in the way publishers are attacking pirates, said ITNews.
Fullscreeen produces, promotes and markets music videos and other videos on YouTube. The company operates over 15,000 YouTube channels with over 200 million subscribers and makes money directly from ad revenue earned by unlicensed music videos on its channels. But the NMPA claims Fullscreen does not give songwriters or music publishers any of the profits.
Cases between the music industry and YouTube like Viacom's $1 billion copyright lawsuit against the site have typically gone after individual unlicensed music creators. However, the most recent case is broader and focuses on cover-song videos.  
Eric Goldman, director of the High Tech Law Institute at the Santa Clara University School of Law agreed it sounds more all-encompassing than past copyright infringement lawsuits:  "I don't recall a similar case involving a major YouTube channel or implicating lots of cover song videos in one case."
And this lawsuit could indicate that publishers are figuring out how to succeed at bringing down unlicensed music content on the Internet and are learning from past verdicts. A judge ruled against Viacom in the recent case because of the "safe harbor" clause of the Digital Millenium Copyright Act, which protected YouTube. The idea was that YouTube cannot possibly monitor every piece of illegal music and video content it houses, so the task of licensing should fall on content creators and copyright holders.
"This is a substantial advancement from the Viacom versus YouTube case, where the copyright owners are still trying to hold YouTube responsible for the conduct of its individual publishers … It appears the NMPA is tacitly accepting that YouTube is a platform that enables good and bad conduct, but YouTube is not the infringer itself," Goldman added. He also said the case shows that publishers are becoming more "enlightened" about the way they try to get justice.
The focus on cover songs also makes the NMPA's case the first of its kind. Creators can get statutory licenses to record cover songs, but the license does not necessarily include performing it in a video released on YouTube.  
Staff attorney at the Electronic Frontier Foundation Mitch Stoltz admitted he has never seen a case like the one NMPA has opened up before, but that it does not come as a surprise. He likened it to prior suits filed by the American Society of Composers, Authors and Publishers or Broadcast Music, Inc. against restaurants and bars for playing unlicensed music.
However, Stoltz said the case against Fullscreen will be challenging, because the court will have to figure out how involved the company is in content curation:  "Can anyone post, or does Fullscreen select the videos? That makes a difference."
Presskit.to Launching First EPK-Creating App
EPK offering Presskit.to released the first EPK app for Facebook pages, according to the Presskit.to blog. Facebook previously did not offer an EPK-creating app, making this new app the first of its kind.
The Presskit.to app can be installed in a couple clicks from within a user's Presskit dashboard and allows others to access artists' EPK content without leaving Facebook. Artists can read more about installation and design on the company's blog.