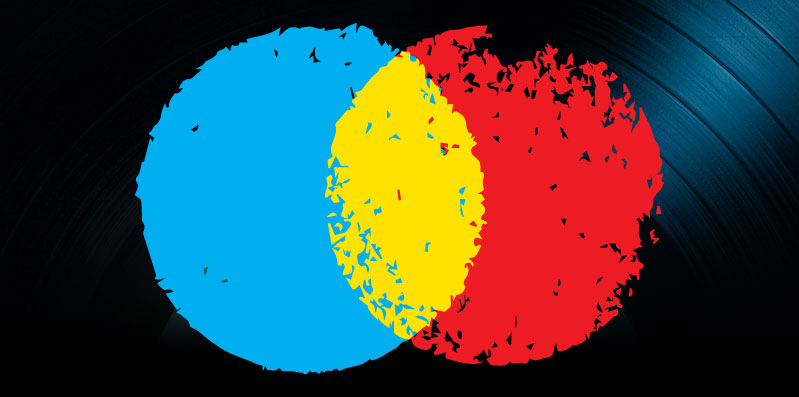 Mid-Year Music Industry Report, Social Media and Digital Music News, July 28, 2013
Billboard and Nielsen released the 2013 mid-year music industry report. And Erykah Badu discussed the value of artist collaboration and how social media is transforming the music industry. Also, Aimee Mann filed a multi-million-dollar lawsuit regarding improper licensing of her music and suggested that online streaming services need to put their faith in more responsible companies when licensing musicians' work.
The 2013 Mid-Year Music Industry Report Released by Billboard, Nielsen Entertainment
Nielsen SoundScan/Nielsen BDS and Billboard released the sales figures in the U.S. for the first half of 2013 last week. The Nielsen Entertainment & Billboard's 2013 Mid-Year Music Industry Report analyzed activity in the music business for the period of December 31, 2012 – June 30, 2013.  
Overall sales of albums and singles were 4.6 percent lower than in the first six months of 2012. Digital sales for full albums rose 6.3 percent while sales of digital singles/tracks declined 2.3 percent. And CD sales were down 14.2 percent as vinyl/LP sales climbed 33.5 percent.     
Despite the fact that the report showed some overall market decline, senior vice president of Nielsen David Bakula was optimistic about the numbers:  "Overall sales are down slightly in the first half of 2013, but there continues to be encouraging growth in digital album sales … Digital albums now comprise 43 percent of all album sales, up from 38 percent at this time last year. Also, while a small percentage of the overall album sales, Vinyl LPs continue to be an amazing growth story with sales up over 33 percent over last year's record-setting pace."
And Bakula noted that streaming services continue to make a huge impact:  "Streaming continues to be a tremendous growth story with over 50 billion audio and video streams in the first six months of 2013 … Not only are we seeing massive volume of streams, but we continue to see growth on a comparable provider basis, with stream volume up 24 percent over the same period last year."
Erykah Badu, on Collaboration and the Social Media Revolution
Erykah Badu recently talked to Dallas' Pegasus News about how platforms like Twitter and Facebook have contributed to branding and helped forge personal connections between artists and fans. Known throughout the industry for her collaborative spirit and social media prowess, Badu performed as part of Red Bull's Sound Select concert series alongside The Cannabinoids, Larry g(EE) and Dustin Cavazos in Dallas. Instead of putting tickets up for sale, she offered 1,200 free tickets to the "most enthusiastic" social media marketers.
Badu stated that inviting the most passionate fans to shows helps generate excitement and create a memorable experience for concert goers:  "Choosing fans who are active will make for a totally different kind of room … It's a different kind of energy. They were selected – it's different, it's special."
She added that social media is completely transforming the music business and having a particularly profound effect on the hip hop genre. She said that social media is putting the power into the hands of fans, who get to decide which musicians deserve the most attention and "make sure they are loved and seen and noticed." Badu pointed out that R&B performers such as Drake and Janelle Monáe rose to popularity thanks to their fans rather than record labels.
Badu has a following of 900,000 fans on Twitter and is known for her ability to engage her fans through daily interactive questions and retweets. She also has earned a large following on the relatively new home video app Vine. She credits her success on these platforms to "human nature" rather than straight marketing:  "It is platforms like Twitter and Facebook – and concerts like [the one in Dallas] – that engage creativity and friendship."
She further explained, "We learn from each other. We debate about social issues, politics, religion, race, art, sex, love … I guess we're just being basic human beings dialoguing."
Badu has also become renowned for her frequent collaborations with other artists, which have helped her grow her fan base significantly. In June, she performed as artist-in-residence with the Brooklyn Philharmonic, which expanded her reach to the classical market. And British producer Bonobo as well as Janelle Monáe featured her on tracks released in 2013. Still, Badu revealed, "It has to be something really special for me to [collaborate]."
She also said that concerts like the one in Dallas offering a special experience for fans are critical to growing an artist's career:  "[Audience members] all have something in common. It was by fate, by timing that they were chosen … It makes everyone feel connected as a family, 'cause that's what we are when we're up there. We eventually become one living, beating organism during the show."
Aimee Mann Filing Groundbreaking Digital Music Lawsuit
Grammy-nominated singer/songwriter Aimee Mann filed a major lawsuit against music licensing company MediaNet for improper licensing of her work through digital music services on July 22. And her complaint reveals that many online streaming services could be putting their trust in the wrong companies to license her work and the work of other artists, according to The Hollywood Reporter.
Thom Yorke, Nigel Godrich, Pink Floyd, and other renowned artists have, in the past few months expressed their frustration with online radio services for low royalties, in many cases pulling their catalogues from Spotify and other streaming platforms. However, Mann has decided to attack what she believes is the source of the problem.  Mann is tracing the system to its source, reported The Atlantic Wire. MediaNet (formerly MusicNet) was launched in 2001 by AOL, EMI, BMG and has been owned by a venture capital firm since 2005. The company offers more than 22 million songs to companies like MTV, Songza, Yahoo Music, eBay and over 40 others. It does not provide music to streaming giants Pandora and Spotify.
Mann's relationship with MediaNet began in 2003 when she signed a three-year licensing agreement. It had an automatic two-year extension option unless either she or MediaNet decided to terminate, which she claims she exercised.
In her argument, Mann claimed she has been robbed of digital royalties by MediaNet. Her lawyer, Maryann Marzano explained, "Not only does this case seek redress for Aimee Mann against one of the world's largest but least known providers of online music, it also serves as a call to other artists to follow the lead set by Radiohead and Pink Floyd to put an end to the unlicensed, uncompensated use of their music by online services."
The lawsuit alleges that not all MediaNet's music has been properly licensed. Mann is asking for damages for copyright infringement of around 120 songs, which could add up to $18 million in damages.
Music copyright laws have always been complicated, but the Digital Age has made them even trickier than ever before. Congress amended U.S. copyright laws in the 1990s to extend licensing to digital recordings. But this amendment did not apply to on-demand streams and limited downloads – a fact decided by a judge in 2001.
Representatives from the Recording Industry of America (RIAA) and the National Music Publishers Association (NMPA) negotiated with each other and decided that RIAA members would make payments through the Harry Fox Agency. And then, the Copyright Royalty Board was created to help set rates and allow Pandora and other digital services to pay licensing fees, whereas ervices like Spotify make deals directly with labels.
Experts and analysts point out that MediaNet has become a "back-office aggregator" of music for many online music services. And Mann's suit is not the company's first brush with the law. The Harry Fox Agency filed a class action lawsuit in 2008 against the company, and another from a group of song publishers followed in 2011.
Stephen Grauberger, the attorney for former plaintiffs said the company tried to get compulsory licenses in the early 2000s. However, notices sent by the company were "facially defective" for a handful of reasons, such as an inability to name the companies and services that would use the music. Grauberger also stated that in 2012, 23 percent of MediaNet's catalog was still unlicensed. The lawsuit was eventually settled privately.
Mann's complaint, filed in California federal court claims that she sent a termination notice in 2005, but that "MediaNet continued after the Termination Date to transmit, perform, reproduce and distribute the Compositions as part of MediaNet's service, despite having no right or license to do so."
Mann's complaint also claims that MediaNet willfully persuaded business partners to infringe on copyrights. She said she has not received royalties since September 30, 2005, aside from a $20 advance in March, 2013 that she returned to the company.
MediaNet's CEO Frank Johnson responded to the lawsuit:  "This claim on behalf of Aimee Mann is without merit … MediaNet has had a license for her music since December 2003. We have been paying royalties regularly to her agents on her behalf.  MediaNet is a supporter of artist rights and copyright and has been since we launched in 2001."
He added that he expects the issue to be resolved to the satisfaction of both parties.