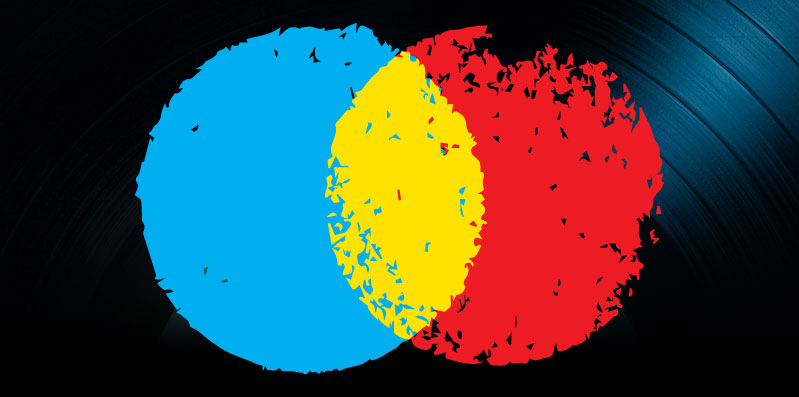 Kevin Spacey, Twitter and Music Metrics News August 31, 2013
Actor Kevin Spacey delivered a lecture about why a customer-centric model helps the entertainment industry embrace new technologies and decrease piracy. And the new head of commerce at Twitter talked about the platform's shift away from an advertising-based revenue model. Also, Forbes explained how new metrics tools have uncovered the music industry's hidden strengths.
Television Could Pave the Way for the Music Business
Actor Kevin Spacey delivered the MacTaggart lecture at the Edinburgh International Television Festival and offered up a warning for entertainment industry leaders:  If they do not embrace Netflix, YouTube and other Internet services and new technologies, they will fail to capture the attention of viewers and listeners and continue to encourage piracy, reported The Telegraph.  
David Fincher and Kevin Spacey's Netflix-exclusive drama House of Cards debuted in early 2013, and it caused a stir because it represented high-quality original content being released in a streaming-only format. But it was also notable because it released all episodes of the show at the same time. And television is starting to set an example for other factions of the entertainment industry by proving that pursuing customer satisfaction does not have to mean decreasing the quality of an art form and can actually help increase its value:  "The warp-speed of technological advancement – the internet, streaming, multi-platforming – happens to have coincided with the recognition of TV as an art form … So you have this incredible confluence of a medium coming into its own just as the technology for that medium is drastically shifting. Studios and networks who ignore either shift – whether the increasing sophistication of storytelling, or the constantly shifting sands of technological advancement – will be left behind."
According to Spacey and The Verge, the "audience-pleasing" model will be the only way for the entertainment industry to thrive going forward. And television has begun to embrace what the music industry has not yet fully comprehended, which will lead to less piracy:  "We have demonstrated that we have learned the lesson that the music industry didn't learn. Give people what they want, when the want it, in the form they want it, at a reasonable price – and they'll more likely pay for it rather than steal it."
Twitter's Shift Impacting the Music Industry
Ex-Ticketmaster CEO Nathan Hubbard was appointed as Twitter's first-ever head of commerce on August 27, and in a Q&A with Billboard, he said, "The music industry should be tremendously excited" about the platform's shift towards a transaction-based revenue model. The social networking platform previously relied entirely on ads to make money.
Hubbard said he plans to blend what he learned using Twitter during his time at Ticketmaster in order to boost the power of Twitter to promote brands:  "…[T]he notion is to figure out if we can connect that and go beyond the current tools that we provide to brands and advertisers to connect with consumers and actually bring transactions into the platform to give advertisers an amazing ROI … One of the calling cards of Twitter's approach to its business has been to partner with content owners. So it does a deal with ESPN, it does a deal with brands, to help them take their content and get broader distribution and awareness. To me that's what Twitter is – one of the great distribution and awareness platforms in the world. Our approach to commerce will parallel our approach to content, which is to say we're going to be partners to the owners, producers and merchants of digital and physical goods, and use our distribution and awareness platform to help them sell more."
And Twitter's new focus on commerce could have far-reaching implications for the music industry, Hubbard added, because it will help make albums and other merchandise and points of purchase for musicians easy for fans to find without having to go far away from the Twitter environment:  "Take a look at the Twitter card product, which is basically a way to bring more content into the tweet. An artist could tweet about a new album and, today, with the Twitter card product, you make a couple of clicks to get through and buy that. You can foresee a world where using that Twitter card product we're able to bring the 'buy' button right into the tweet to eliminate the number of clicks that an interested buyer would have to go through, improve conversion, and, ultimately, bring more buyers to the table for the artist, the label, etc."
While he and others at Twitter have not yet fully mapped out exactly how the new commerce features on Twitter will work, Hubbard said Twitter's new model will be informed by the social aspect of the online experience  and the idea of "passion-driven commerce":  "… it's something that extends to people's passions and impulses in the moment, [and] there is fantastic commerce opportunity in those moments of passion. So were going to extend that to whatever people are talking about on Twitter in the moment."
Shift in Metrics Tracking Revealing True Strengths of the Music Industry
Tanking sales figures have been in the spotlight in recent years when it comes to the music industry. Study after study has insisted that the music business is dying, but an article in Forbes pointed out, "… every industry goes through changes at some point and either evolves or dies. Why should the music industry be any different?"
The article further insisted that analysts are just looking at the wrong statistics. Many metrics show the music industry actually has secret strengths, and even the recording side of the business is turning around.
The International Federation of Phonograph Industry (IFPI) reported a .3 percent drop in revenue for the recorded music business. But 2012 global revenue from licensing, recorded music, merchandise, publishing and touring showed that last year added up to $67 billion, which is higher than ever before.   
And recorded music has experienced some positive changes. Adele's 2011 album 21 has sold over 28 million units globally and has turned into one of the best-selling albums of all time, just a few years after experts forecasted no artist would ever sell more than five million copies of an album again. And last year, 1.7 billion people viewed Psy's hit "Gangham Style," disproving the theory further and showing that the business is heading away from sales into streaming:  "A big hit is a big hit, and didn't necessarily need sales anymore to identify it as such."
Now, Daft Punk's "Get Lucky" has been streamed more than 107 million times on Spotify, garnering 115 million views on YouTube and four million in actual sales. These huge numbers prove that the music business still has customers, but is just delivering the "product" in a different way in order to reach them. Sales statistics are no longer indicative of the demand for music and the health of the industry as a whole.
According to Forbes, the modern music fan consumes music in more ways than ever before, because more technology is available. Physical sales and downloads are in decline, and streaming through Spotify and Pandora is on the rise. Predictions indicate that iTunes Radio and Beats Music will shift more customers over to streaming formats.
New metrics-tracking tools like the Ultimate Chart uses sales as well as radio airplay and online listening and watching to figure out which songs are the most popular. And these types of tools will offer a new way to recognize when "a hit is a hit," regardless of the way it is delivered and consumed.  
The Forbes piece stressed, "… the music business is much healthier than people think or even would like to believe. We just need a new way to classify exactly what a hit is, because sales don't and can't tell the whole story."