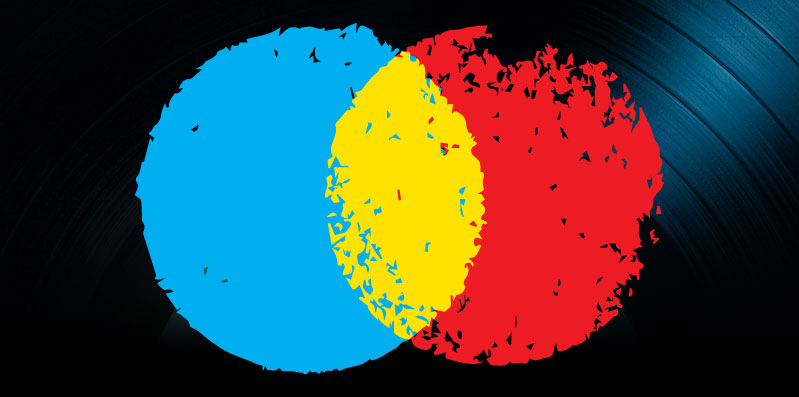 iRadio, YouTube Streaming Music Service and ASCAP News March 9, 2013
Major labels continued to take issue with Apple's appeals to start a streaming music service. And YouTube spokespeople officially confirmed the channel would be launching a subscription music service later this year. Also, ASCAP released payout details and other financial information for 2012.
Major Labels Continuing to Resist Apple's Streaming Music Service
Apple, Inc. has reopened talks with record labels in order to secure rights to start its previously-attempted streaming music service, according to a March 7 exclusive in the New York Post. But labels are continuing to push back due to an incredibly low royalties proposal. Apple, initially tried to license music for this new streaming service in time to release it alongside the iPhone 5, but the industry's largest publisher, Sony/ATV, ultimately killed the plan by refusing to negotiate.
Sources said Apple initially made an offer to Sony of 6 cents per 100 songs stream, which is half the 12 cents per 100 songs paid by Pandora, the leading online radio service and the company Apple has identified as its major competitor in this corner of the digital marketplace.   
Labels have agreed that Apple's music service could potentially offer them a new revenue stream. But they are reluctant to agree to such a low price in the midst of highly-publicized music industry fights against Pandora's proposal to lower its current royalty rate. Because Apple also currently has $137 billion in cash, many also believe the company should have to pay at least the rate set by the Copyright Royalty Board, which is 21 cents per 100 songs streamed and applies to companies without established broadcast stations.
Terrestrial radio-run online services like iHeart Radio pay 22 cents per 100 songs streamed, whereas subscription service Spotify pays 35 cents per 100 songs streamed – the highest rate among digital music services.
Apple has been further motivated to get into streaming radio because it has seen 50 percent of its iTunes revenue come from mobile devices, with Pandora being one of the top apps in the App Store.
Apple is also looking to its proposed iRadio to help it take better advantage of its iAds advertising platform. Sources said that record labels are asking for an up-front fee and a percentage of ad revenue along with the streaming fees.
Apple's chief music negotiator, Eddy Cue, caused problems when he tried to pull in Sony/ATV in order to roll iRadio into the iPhone 5 Launch. When Sony/ATV declined, he was forced to approach Universal, Sony and Warner reps, who have yet to be satisfied with a deal from Apple. An unnamed music industry source close to the situation revealed that everyone at labels is still preparing counter offers after a string of initial meetings.
Rich Greenfield, a media anlyst with BTIG said that there could be a real opportunity for a service like iRadio in the marketplace:  "People spend two hours a day listening to radio. Google, Apple and Amazon are fascinated by the opportunity to get into music in a bigger way. Pandora doesn't make any real money … Everyone is trying to figure out a better structure."
YouTube Entering the Subscription Music Service Sector
Streaming media giant YouTube will officially launch a subscription music service in late 2013, said Fortune. After on-going media speculation, the service has announced it has its own negotiating team in place and an operating unit, but will have some elements that overlap and complement new features that could be part of Google Play, Google's Android music platform.
The two new streaming services are different but part of Google's efforts to grow its presence in the creative digital marketplace. Google Play is a digital locker for music that allows users to buy, store and sort their tracks. But YouTube's service will allow users to listen to tracks for free. Both will likely have subscription fees that will provide additional perks for users, including, in the case of the YouTube service, ad-free access.  
The news of YouTube's new service was released by sources in the music industry and at Google:  "While we don't comment on rumor or speculation, there are some content creators that think they would benefit from a subscription revenue stream in addition to ads, so we're looking at that."
YouTube has remained free up to this point, despite being one of the world's most heavily-trafficked music services. It currently sells ads against its music videos, giving a cut of revenue back to record labels.
Fewer people subscribe to streaming music services, and of those that do, spending per month is lower than in other sectors. However, major music labels have still managed to make money through streaming services. The Warner Music Group earned about 25% of its digital revenue from streaming in 2012. However, labels still have not reached an agreement about how much of their content they should give away and are still working on the details of providing a better user experience on YouTube's upcoming service, particularly within the ever-growing mobile space. Both representatives of music companies and YouTube are concerned that if they go with a "freemium" business model, listeners might once again get used to not paying for music, once again putting all the pressure on ad sales to subsidize free content.
Still, the subscription-based model is not necessarily more lucrative than relying on advertising. Free attracts more customers, but when there is a subscription fee attached, the customers have to actively pay for music, which brings in much-needed money to an industry that has been struggling for over a decade and just this year saw its first increase in sales in 13 years.
YouTube may already be creating features to complement Google's future music service:  The site started embedding click-to-buy links on user-uploaded songs that lead back to Google Play, Amazon MP3 and iTunes. Many experts speculate a user's "collection" of music, purchases and listening histories might eventually be visible between the two platforms.
YouTube and Google will release more details in the coming months as the services develop.
ASCAP:  $827 Million in Royalties in 2012
The American Society of Composers, Authors and Publishers (ASCAP) announced that it distributed more than $827 million in royalties to songwriters, composers and publishers in 2012, up from 2011. Last year was also the fifth consecutive year ASCAP passed the $800-million distribution mark. Annual revenues for the organization were $941 million – the third highest revenues in history – but still 4.5-percent lower than in 2011.
Cable revenues were up 20 percent, and foreign revenues made up for the decline in revenue earned from radio and background music. ASCAP also saw growth innew media and general licensing for bars and grills, hotels and live pop shows.   
ASCAP President/Chairman Paul Williams said, "Our goal in 2012 was to ensure a healthy, steady stream of royalties to our members who depend on ASCAP's advocacy and collective licensing to pay the rent and put food on the table. The music of our members is more popular than ever all around the world, especially through the proliferation of online and wireless services. We are navigating in a complex, rapidly changing environment in which huge, cash-rich technology companies are developing business models that fly fast and free with our copyrights. Only a thriving community of songwriters and composers – who can make a decent living from their work – can ensure a vibrant music eco-system going forward."
ASCAP CEO John LoFrumento added, "Looking forward to 2013 and beyond, the news is good. We are poised to return to year-over-year growth in our domestic revenues … With foreign revenues remaining consistently high, we are looking forward to a bright future for our members in the coming years."
ASCAP added brand-new features to its online tools in 2012, such as ASCAP OnStage, ASCAP Play Music and a new-and-improved mobile app that allows members to access the PRO's tools on their mobile devices.
More details about 2012 financials can be seen on the ASCAP website.