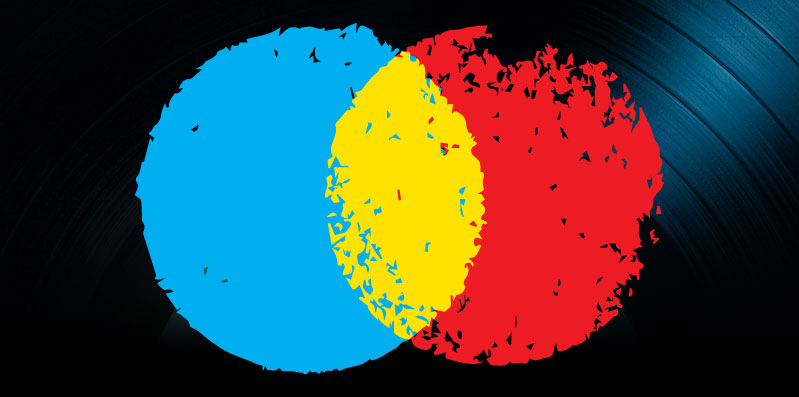 iRadio, Legacy Artists and TV Music Placement News, September 15, 2013
Apple announced that the first version of iRadio will arrive on September 18. Also, Yahoo! Music revealed how legacy artists are keeping money flowing in the music industry. And a music supervisor talked to Rolling Stone about the realities of TV music placement in today's industry.   
iRadio Launching September 18
Apple's long-anticipated streaming music service iRadio will finally make its debut with a preview released on September 18 as part of the iOS 7 system update. And according to The New York Times, Apple's power to put the app on millions of devices will immediately give it a large audience.
Apple initially met with some challenges getting licenses from major labels, but now many are excited about the opportunities the new service could provide. Executive vice president for digital strategy at Warner Music Group Stephen Bryan said, "It's a huge opportunity on a global basis to accelerate the transition of radio listeners and advertising dollars from terrestrial to digital."
Experts have speculated that Apple's entry into the Internet radio business will most threaten Pandora, the current industry leader. However, music and advertising analysts have said that this threat might not be as severe, because Apple is entering the game so late and Pandora has established a very strong hold on consumers.
Clark Fredricksen, vice president at marketing research firm eMarketer admitted it will be "tough" to see Pandora "getting killed" if Apple succeeds at overtaking it:  ""At this point Pandora is one of the leading recipients of mobile advertising revenue, and is one of the most popular apps, period, across devices." Both Pandora and iRadio provide ad-supported streams of music customized to a listener's taste. As of August, Pandora had 72.1 million active users, mostly in the U.S. streaming 1.35 billion hours of music.
Record labels and music publishers are hopeful Apple's marketing skills will help bring in advertisers and spread Internet radio worldwide. iTunes Radio will initially only launch in the U.S., but will likely be available in some of the other 119 countries that have access to iTunes soon.
Glenn Peoples, Billboard's senior editorial analyst said that while Pandora has definitely helped give Internet radio a huge head start, "iTunes Radio can help it grow and can change the impressions of it in the minds of advertisers and sponsors."
The iRadio feature labels and other music companies are most excited about is the highly-visible button it will have that allows users to buy songs from iTunes as they stream. Those that pay $24.99 annually for iTunes Match will also gain the ability to sync purchased songs and any other songs in their library and will get an ad-free version of the iTunes Radio service.   
Apple struck a deal with labels to give them .13 cents for every song streamed on iTunes Radio during its first year in existence. This is one cent more than Pandora's rate. Apple will also be paying music companies a portion of advertising revenue earned.  
Legacy Artists and Their Fans Keeping the Music Industry Flowing
Legacy artists and their fans – many who still buy music primarily on CD and vinyl – continue to bring in big money to the music industry, and Yahoo! Music last week featured the top 13 older acts that are still selling big in physical formats, despite a shift towards streaming and free music.
Below are the Top 5 "Old People" that continue to be big sellers from a larger list of heritage artists and their works compiled by Yahoo! contributor Rob O'Connor .
Metallica's Metallica Through The Never continues to sell well and offers up a live album that features a collection of older hits and rare concert footage.
Pearl Jam's older albums are still top physical sellers, even though the band continues to put out new music and play frequent live shows. The band's newest album Lightning Bolt will release in mid-October. The single "Mind Your Manners" has already been selling well on iTunes.
Despite Sly Stone's highly-publicized financial struggles and inability to make a real comeback as an artist, Sly & the Family Stone continues to sell music. And the group's first-ever box set Higher is expected to sell well among the band's rabid fan base.

The Beach Boys catalog continues to be a popular buy for physical album collectors, and, according to O'Connor, this could be because the group has released more mixes, re-mixes and re-masters of their music than almost any other in history, regularly giving fans new ways to hear the same music.

Van Morrisson's Moondance has been a popular seller for years. And Van Morrisson is an artist that has not released new music in years, keeping his popularity largely by continuing to reissue older albums.
Will TV Placement Bring Real Opportunity for Artists?
An interview with music supervisor Chris Mollere in Rolling Stone last week asked, "Can TV music placement save the music industry?"  He talked about how bands are gaining more exposure through popular shows he works on like Pretty Little Liars, Vampire Diaries and others.  
Mollere said the music industry is "crazy" and the world of television "moves quickly." The work for two teen dramas he oversees alone has him reading scripts, working with the crew to show them where music goes in the show, selecting the songs, clearing rights and sticking everything in, then moving along to the next episode.
And Mollere got into music supervision for film, advertising and TV about the time when music placement in television got particularly hot and indie artists were first finding an audience through the medium, in great part thanks to shows like The OC. His first gig was for the teen-oriented sci-fi show Kyle XY. The show offered cuts from indie artists like American Analog Set, Mates of State and Earlimart.
Mollere said the early 2000s was the time when he actually started noticing music on television:  "The OC was where music really jumped out at me on TV … Easy Rider was one of the first movies to have a song soundtrack, but The OC was the show that changed that format on television and showed that you could do things like have a song with lyrics play during a scene with dialogue. Before The OC, that was not an accepted thing. The OC also broke bands like Death Cab and the Killers. A placement on that show took bands to another level."
And Mollere is trying to continue this trend of helping to break lesser-known indie acts. He used now-popular band Florence and the Machine in a Vampire Diaries episode months before the band was filling stadiums and has been helpful to the career of Temper Trap and Airborn Toxic Event. He has recently been making indie bands MsMr and Telekenesis more visible by giving them multiple spots on the shows for which he is music supervisor.
And now, networks' push towards creating weekly "soundtracks" online is helping artists even more. ABC Family publishes a "weekly roundup" of songs on its site blog and Mollere also personally tweets the song lists for both Pretty Little Liars and Vampire Diaries. And he said that the music in TV shows is becoming more like the playlist of an indie music fan. And that type of soundtrack is not always possible in film:  "It's cool when I can work on projects that I can feature music that I'm listening to at the time … On a lot of projects that isn't the case, but on TV the turnaround is so quick that we can feature a song even before it's released."
Mollere also said he feels that television offers music supervisors and even fans a real opportunity to support emerging artists and move the needle on their sales:  "I started as a music fan and musician first … so when we hear that artists are getting bumps in sales after we feature them on the show, that's great, especially because no one is buying records these days … My big goal is to keep artists as artists … I don't want artists to be working in a coffee shop or selling real estate. They need to be making music. If they can be working as musicians that means there will be better music out there for everybody."
He concluded, "The music industry is in limbo right now… And I think film and TV placements are a really important part of the solution. Music supervision is going to be a very huge part of the music industry. We need to allow creative people to be creative and by using their music in television shows, everyone benefits."