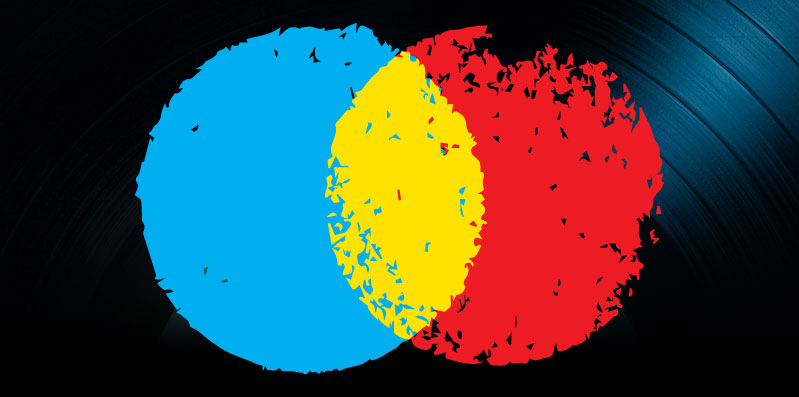 HMV, Mega and Social Networking News January 26, 2013
The landscape of the music industry continued to shift this past week as labels and film studios announced efforts to rescue the bankrupt retailer HMV, and Kim Dotcom launched his controversial cloud sharing service. Also, the co-founder of the online music platform DIGIHUBB examined some of the ways artists are using social media well.
The Music Industry Will Fight to Save HMV
Music labels and film studios will most likely support an organized rescue plan for the recently bankrupt music retailer HMV. Major music companies such as Universal Music, Warner Music and Sony will reportedly extend very lenient credit terms to potential buyers and offer discounted CD and DVD prices to make HMV look desirable, reported The Sunday Times. And Universal, especially wants to see the company survive:  It acquired liability for rent for 16 HMV stores when it absorbed EMI in 2012.
HMV has been in existence for 92 years and is the last existing retail chain that specializes only in music and entertainment. Many, especially those holding onto the old world order of the music business are terrified of the pressure its fall will put on the industry. They feel that brick-and-mortar supermarkets and online companies like Amazon will compete even more aggressively by cutting their prices dramatically.
At the same time, 760 staff members at DVD and games rental firm Blockbuster in Britain lost their jobs as Deloitte announced it would be closing 129 of the 528 stores in Britain within the next few weeks. Both this event and the collapse of HMV hit the retail sector of the UK hard.
Hilco, the owner of HMV Canada is one of the top buyers for HMV in the UK and reportedly began talks with administrators Deloitte on January 18. However, there are also another 50 possible buyers looking into the purchase of HMV. And CEO Trevor Moore stated he is "convinced" that the company can be saved because of all the interest. Other bids could potentially come from Game, the private equity firm Endless and private equity veteran Jon Moulton/Better Capital. Hilco has already been successful at improving sales at HMV Canada since he bought it in 2011.
Kim Dotcom to Cause More Piracy Controversy with Mega
Notorious Internet entrepreneur Kim Dotcom launched his new online music and film locker service Mega on January 21, even though he and three of his colleagues are still waiting to be extradited from New Zealand to the U.S. And the site's traffic so far has showed he is still a formidable force online, according to an article in The Huffington Post. His controversial service has once again opened up concerns for many in the music industry surrounding piracy issues.
Mega hit one million registered members within 24 hours of its launch. The extreme traffic actually shut down servers several times as the site climbed quickly to the top website in New Zealand and the 141st most-visited site in the world as of last Sunday. The site presents new users with 50 GB of free cloud storage and has already hit higher daily visits than popular sharing services Dropbox and Rapidshare.
Dotcom's renowned file-sharing service Megaupload was shut down by the FBI in January of last year, and he was brought up on copyright and racketeering charges. The entrepreneur announced that the new site is totally legal because of encryptions that will make accessing its files difficult. He told Reuters, "This is not some kind of finger to the U.S. government or to Hollywood … Legally, there's just nothing there that could be used to shut us down. This site is just as legitimate and has the right to exist as Dropbox, Boxnet and other competitors."
Jack Schofeld of ZDNet pointed out that the FBI has been integral in turning Dotcom into an "Internet folk hero;" its high-profile investigation surrounding the shutdown of Megaupload gave him an "endless supply of free publicity."
Despite Mega's strong beginning, its success will still be dependent on Dotcom's future. However, Dotcom's extradition is now not likely to occur because of major blunders made by New Zealand law enforcement and the spy agency GCSB when Dotcom was first arrested.
And the new site's legality is still up for debate, despite its creator's insistence that it is legitimate and its tagline "the privacy company." Jonathan Bailey of Plagiarism Today said that committing acts of piracy using the service is inhibited by client-side encryption, which forces downloaders to need a link and an encryption key to get at files from the uploader. However, experts have already pointed out some potential problems with security and safety. Dan Goodin of Ars Technica said that Steve "Sc00bz" Thomas has already created a product that can pull passwords from Mega's encrypted confirmation emails.  
Mega has already acknowledged this bug and promised password changes in the near future.
Maximizing the Power of Social Media
DIGIHUBB co-founder Tom Fazakerley shared some insights about how mega-artists like Katy Perry, Jessie J and Common are successfully marketing through social media and how artists of all shapes and sizes can follow their examples in The Guardian last week. He also talked about which platforms are working particularly well.
As he pointed out, MySpace and to an even greater degree, YouTube have enabled artists to throw their music out to a massive audience and removed boundaries within the music industry. And continuing technological shifts within the business along with the constant release of new platforms and apps are helping to make "getting heard" easier for artists, producers and promoters and have been responsible for the careers of people like Justin Bieber.   
Fazakerly offered up some tips for those that want to harness the power of social networking:
"Understand the mainstream music industry and read into what's popular. Follow trends but make them your own; that differentiation is what separates the special few from the crowd."

He also suggested that bloggers and vloggers need to really highlight their personalities:  "For example, you could start a tour video diary or use a vlog to show your life outside music … Separate your personal recordings from your professional ones by creating an account for each."

He also noted that Twitter is key, because it keeps things short and is very easily digested by fans and potential fans:  "Treat Twitter as if it were an online networking event; respond to as many people as you can with a personal message, engage with your fans, regularly retweet and generally build relationships."

As he noted, Facebook is still the top social network as well as the #1 photo-sharing place on the Web, so it represents a critical visibility point:  "Create an artist or band page to keep your work and personal life a little separate … It's about building a relationship with your fans and enabling as many people to discover your music."
Above all, he advised that artists actually have to be social on social media and check out the work of other musicians, comment and offer up helpful advice and support when appropriate. All the most successful artists on social media platforms engage in this way.
Fazakerley concluded, "You need to show you are innovative and understand the growing market and latest developments; only then can you let your talent and music production fly."