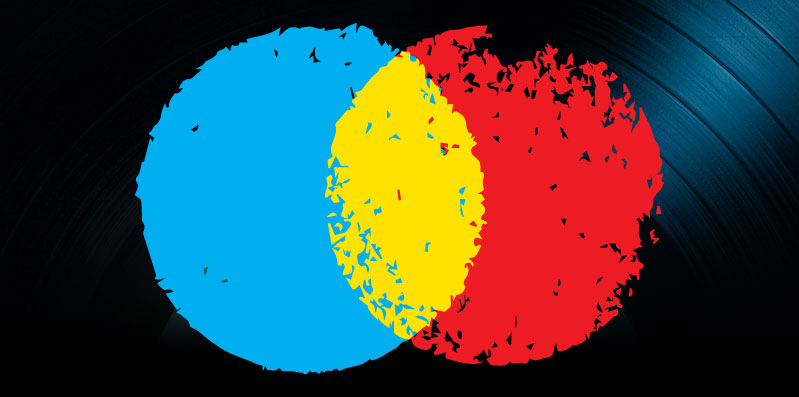 Google Music Piracy, Musical Instruments and Hot 100 News February 24, 2013
The RIAA issued a report accusing Google of failing to make good on its promises to punish pirate websites. And a survey showed continued sales growth in the musical instruments and equipment industry. Also, Billboard announced it will start incorporating YouTube plays into its Hot 100 chart formulas.
Google Breaking Anti-Piracy Promises
Google has not been making an effort to hide pirate sites, even though it promised the music industry six months ago to downgrade the sites in search results, according to a report filed by the Recording Industry of America on Thursday. In August, 2012, Google made an announcement saying it would look at the number of valid copyright removal notices for each site and create a new search algorithm that would make sites with many copyright complaints appear lower in search results.  
The RIAA's report last week stated it sees no proof that the new policy has actually penalized music piracy sites, and during the past six months, Google has received tens of millions of copyright removal requests. Steven M. Marks, RIAA's general counsel said, "Searches for popular music continue to yield results that emphasize illegal sites at the expense of legitimate services, which are often relegated to later pages. And Google's auto-complete function continues to lead users to many of those same illicit sites."
Ben Sisario of The New York Times said the problems outlined in the RIAA report point to the two-faced company Google has built. One Google features an array of entertainment services that have licensing agreements with major labels, music publishers, movie studios and other media companies, such as YouTube and Google Play. And these features are becoming an integral part of the entertainment industry.
Google's other side is its search engine, which has become "the road map to the Internet" people follow to find all content. Some of its methods are heralded by the entertainment industry, but a lot of them are not.
Google responded to the RIAA's claims in a statement, saying that the company is making a serious investment in anti-piracy measures and will continue to work with the entertainment industry to offer more valuable content:  "We have invested heavily in copyright tools for content owners and process takedown notices faster than ever. In the last month we received more than 14 million copyright removal requests for Google Search, quickly removing more than 97 percent from search results … In addition, Google's growing partnerships and distribution deals with the content industry benefit both creators and users, and generate hundreds of millions of dollars for the industry each year."
Musical Instruments and Equipment Sales Increasing in 2013
Consumer demand is increasing for musical instruments and accessories, said a January survey conducted by the top financing provider for music dealers GE Capital, Commercial Distribution Finance (CDF).
The survey revealed that 38 percent of its respondents are expecting an increase of five, to ten percent in sales this year, and 43 percent expect their sales to increase more than ten percent. The results showed that fretted instruments, keyboards, percussion and amplifiers will likely be the big sellers, representing 44 percent of revenue. And professional audio equipment will come in second at 37 percent.   
Many brick-and-mortar retailers also seem to be growing their online presence, as 27 percent of respondents stated online sales will be between 15 and 45 percent of their business in 2013. Still, 36 percent said that online sales make up 15 percent or less of their business, and 17 percent have still not opened up shop online.  
As more consumers head to the Internet to buy instruments and musical equipment, many retailers reluctant to create an online presence are concerned, with 40 percent saying they believe that online retailer and auction site purchases will affect the music industry significantly in 2013. And 19 percent are worried that reduced budgets for school music programs will affect their sales.
Most said they are no longer concerned about overall consumer demand for their products. Dave Wilson, commercial leader of CDF's diversified products group said, "Like others in the industry, we're optimistic about consumer demand this year … Although wholesale purchases were soft heading into 2013, we think that will turn around now that we're seeing positive signs in the U.S. economy. Unemployment rates are declining, consumer confidence is improving and home sales are increasing, all of which are good news for sales of instruments and related products."
In an attempt to help grow music education in U.S. public schools, CDF has been supporting Little Kids Rock, a program begun in 2008 that offers free instruments and lessons to students in schools without music programs across the country.
GE Capital's survey included 104 retailers, manufacturers and distributors.
YouTube Will Factor into Billboard's Hot 100 Chart
Billboard magazine's 55-year-old Hot 100 singles chart will not incorporate YouTube plays into its formula, The New York Times said. Baauer's viral video song "Harlem Shake" will debut at No. 1 this week as a result of the change.
"Harlem Shake" got little attention when it was offered up as a free download in May. But by last week, over 4,000 videos featuring fans dancing along to the song were being put up on YouTube every day.
And download sales and Spotify streams of the track also exploded. While Billboard had been planning to include YouTube in its charts for two years, it was the popularity of "Harlem Shake" that pushed it to update its policies immediately, according to editorial director Bill Werde:  "The notion that a song has to sell in order to be a hit feels a little two or three years ago to me … The music business today – much to its credit – has started to learn that there are lots of different ways a song can be a hit, and lots of different ways the business can benefit from it being a hit."  
Billboard has also been making other moves to modernize the Hot 100. Aside from sales and airplay, it now includes data from streaming services like Spotify. In recent years, YouTube has been critical to making songs wildly popular many months before they get picked up by radio. Songs like Psy's "Gangnam Style" and Carly Rae Jepsen's "Call Me Maybe" provide solid examples. And so does Gotye's Grammy-winning hit "Somebody That I Used to Know."
"Harlem Shake" only had 18,000 downloads since its release in May. Once the tens of thousands of YouTube videos began to go up last week, it sold 262,000 downloads.  
Billboard's charts are based on data from Nielsen SoundScan, a company that has also been trying to update. When it first started in 1991, it offered up third-party sales data that changed the way record labels, retailers and others marketed and sold their products. Now Nielson also looks at radio plays and major streaming services. Senior analyst David Bakula said, "We want to measure how much consumption is going on, in whatever form a consumer chooses to consume something."