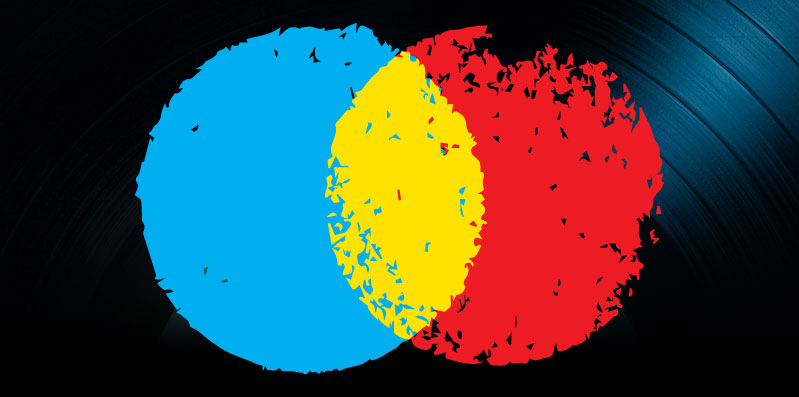 Facebook Music Applications, Sound Recording Investor Tax Credit and Metadata News May 12, 2013
Analysts investigated why many music apps have been successful as the top ten hit 74 million users on Facebook. And artists talked about why they have been taking advantage of the Sound Recording Investor Tax Credit program in Louisiana. Also, experts discussed how inconsistent metadata has slowed growth in the music industry at the first-ever NARM Music Biz conference.
Top Ten Music Apps Hitting Record Numbers
74 million people are now actively using the top 10 music applications on Facebook, according to analytics and metrics tool metricsmonk. Last year at this time, music apps on Facebook had 56 million monthly active users (MAU). The Rdio app alone has grown to seven times its original size as streaming services start to add more personalized features.
Users of the top five music apps alone total 61 million MAU. And half of these users are directly tied to Spotify, which recently announced it will be offering services in Asia, Latin America and several other new markets. The app doubled its number of Facebook users in the past year.
Pandora lost some users in the middle of 2012 and has continued to fall, though now the service has evened out at about eight million MAU, almost exactly the same number as SoundCloud and less than half of the 18 million users it had last year.
Other apps, such as the French streaming music service Deezer have fared incredibly well, tripling its user numbers since last year and almost catching up to Pandora. Radio app iHeartRadio doubled its users to four million.  
The most significant user growth has been experienced by Rdio, which is now part of the new Twitter Music, along with Spotify. The ad-free music service created by Skype founders has increased its monthly active user base by 700 percent since launching in 2010.   
Music streaming apps have been heading towards more personalization over the past year, as evidenced by services like Songza, which custom-creates playlists and song choices according to users' moods. The company acquired $3.8 million in funding in April in order to support an upgrade of its iOS app. Spotify also recently took hold of Tunigo, an app similar to Songza and 8tracks, an app that creates personalized playlists.
Cashing in on the Sound Recording Investor Tax Credit
Both local and national musicians have been heading to Louisiana to cash in on the Sound Recording Investor Tax Credit program, reported New Orleans TV news station WWLTV early last week. The program gives artists who choose to record in Louisiana a 25-percent rebate on eligible expenses for projects that cost above $15,000.
The Sound Recording Investor Tax Credit initiative was created in 2005 and covers studio fees, session musicians and in some cases travel for out-of-state musicians. Philip Mann, Louisiana's director of live performance and music industry development said artists of all sizes and experience levels are taking advantage:  "The Rebirth Brass Band used it for their last record and they won the Grammy, and we've had some major artists like the Dave Matthews Band and of course a lot of local artists who are at Jazz Fest right now."
R.E.M., the Yeah Yeah Yeahs and Trombone shorty have all used the program. And those working behind the glass at studios – producers, sound engineers and many others – are also benefiting as more money comes into their businesses.
Irvin Mayfield, a jazz trumpeter and band leader said the tax credit program is essential to providing a solid infrastructure for the music business in Louisiana, a state which produces music that is celebrated worldwide:  "All these incentives help us build a thriving economy and industry around music … We've been the ones who have been creating the music for the last 300 years. However, we've seen these other cities pop up with recording studios, publishing groups – things centered around the business aspect of the music – and we haven't really put enough time, enough investment in that infrastructure of the business."
While the recording tax credits currently max out at $3 million annually, Mayfield said artists and others hold out hope that the current legislative session in Baton Rouge won't result in cuts to the program. And Mayfield added, in the meantime, officials continue to reach out to artists in order to share the exciting benefits of recording in Louisiana. "This is something that, in the state and obviously the city of New Orleans, people have been really eyeing for a while — growth in the music industry … Dollars, dollars, dollars is the story of the tax. We want to keep those things moving. We wanna keep the explosion happening."
Inconsistent Metadata:  The Cause of Music Business Struggles?
Attendees discussed issues surrounding the analysis and use of metadata at NARM's first-ever Music Biz conference in Los Angeles. And one of the topics discussed was their surprise that it took 15 years of digital distribution to put together a conference on metadata, which they argue is still one of the major issues hindering music industry growth, said Billboard.  
Rightscom co-founder Mark Isherwood argued that before the Digital Age, royalties had been freely flowing to publishers from labels and radio since copyright laws were established. In his panel on "efficiency and transparency in royalty reporting," he questioned why digital music suddenly changed policies.  
Licensing streaming music involves both mechanical rights and performance rights, which has led to major issues in the U.S. Music users can get performance licenses from BMI, ASCAP or SESAC, yet they have to go to individual labels to give them the appropriate publisher data in order to get licenses that allow them to properly pay these publishers. Collection societies do all the licensing in almost every other country worldwide.
And another issue is that publisher data obtained from labels is often inconsistent and in many cases totally inaccurate. Thanks to this problem, entire companies have been formed to offer support, such as Music Reports Inc., MediaNet and Harry Fox's Slingshot.
Rob Weitzner, the head of Consolidated Independent North American said, "The biggest challenge of any organization or music service in trying to pay royalties is the quality of the data supplied by content owners … Our challenge is 'no garbage in' so we don't have to worry about garbage out." Because, he added, only high-quality data can be properly tracked.
And even PROs have faced challenges getting paid properly so they can dole out payments to songwriters and publishers. ASCAP VP of new media technology Matt DeFilippis shared, "If it plays in the digital environment, it has to be discoverable and payable, which is a noble ambition that requires ASCAP to traverse a lot of hurdles to find and make a payout on every single performance."
ASCAP requires content owners to provide data in a very specific format and provide audio with each song registration. But musical cues in films and television present major issues. DeFilippis said, "They have all kinds of musical cues and you could have happy cue No. 1 through happy cue No. 49,999."
Part of the solution to this problem in the digital world is fingerprinting and monitoring of service, radio and television from companies like Media Monitors, Soundmouse and Competitrack. Defilippis revealed, "In the old world, we did cumbersome things including teams of people wearing headphones and listening to thousands of hours of television and radio programming." But proxies were used for what was playing in bars and clubs. ASCAP now uses technology almost exclusively to make sure reporting is accurate so payments can be sent.
Music Reports Inc. senior VP of business affairs and business development Les Watkins said his company uses data and technology whenever possible. However, "we still have about 30 people doing copyright research. They do what they can through the Internet, then make sure to contact people, because, Watkins added, "You still need the human element."
Weitzner stated he feels that labels should be required to offer up "better quality metadata:"  "We began to address that by letting our clients know through flags when something is wrong and it needs to be fixed … When we began to block content so that it wasn't serviced to digital services, we started to get better quality metadata."