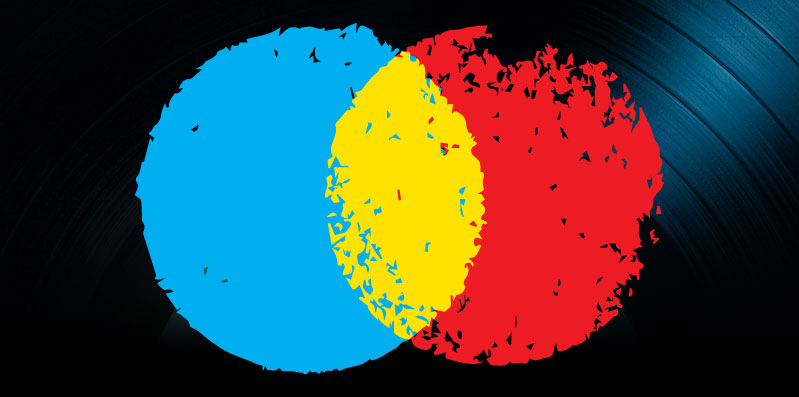 Christmas Music Sales, Music Marketing and Facebook Advertising News, December 22, 2013
A survey revealed that Christmas digital music sales are growing. Also, Forbes unveiled the "Top 5 Best Music Marketing Moves of 2013." And Facebook continued to test new auto-play video ads.
Christmas Digital Music Sales Increasing
A recent survey conducted by the British Phonographic Institute (BPI) showed that most people enjoy getting the gift of music during the holidays and that 25 percent now enjoy receiving it in digital formats. The number of people that enjoy receiving their music in digital format was just 10 percent in 2011, according to NME.
The survey of over 2,000 consumers also found that 19 percent of digital fans prefer download credits like an iTunes voucher and six percent would be happy to get a subscription to streaming services such as Spotify.
Figures varied depending on the age group. The study discovered that 55 percent of 15-19-year olds and 58 percent of 20-24-year olds prefer digital to physical. However, most of those surveyed said they would still rather get a CD album (57 percent), vinyl LP (seven percent) or a record token (59 percent).   
The trade group survey also found that almost 50 percent of all music-related gifts given annually are given at Christmas. And 62 percent of the people surveyed said they would enjoy receiving music as a gift. Women (65 percent) and people in the 35-44 age range (66 percent) said they particularly value the gift of music.
BPI spokesperson Gennaro Castaldo stated, "Music clearly remains one the gift that's we most value receiving, especially at Christmas. However, while CDs still remain popular gift items, it's interesting that more of us are now happy to receive our gifts in digital form either as download vouchers or as subscriptions to streaming services."
He added that there was a time recently when people were keen on physically unwrapping gifts of CDs and other physical products, but teenagers and people in their early twenties seem to be gradually causing a shift towards digital products.
Forbes "Top 5 Best Music Marketing Moves of 2013"
Forbes profiled the most innovative and effective marketing tactics in music in 2013 and explained how five artists – Beyoncé, Jay-Z, Eminem, Justin Timberlake and Katy Perry – challenged traditional marketing strategies, built stronger relationships with fans and got big sales results.
#5:  Katy Perry
Katy Perry announced the release of her latest album Prism last summer via a golden truck. She personally engaged her fan base by asking them to tweet photos of the truck if they saw it, with a promise that she would retweet the best ones. She also joined forces with Pepsi and MTV for a contest allowing fans to choose which song off the album would be released early through iTunes. She premiered "Roar" at the end of the MTV Video Music Awards. She set a stage for the premiere at a surprise location in Brooklyn, NY.
#4:  Justin Timberlake
Justin Timberlake forged a partnership in January with Target, allowing the retail giant to sell exclusive content attached to his 20/20 Experience album, his first new album in six years. In late August, the artist also reached out personally to his fan base through Twitter, tweeting, "Join me & @Target tonight for just one song. Let's 'Take Back the Night.' First 150 get in. See you there!" That impromptu concert in Hoboken, NJ was also a commercial shoot. When Part 1 of Timberlake's album was released in March, it experienced explosive sales.
#3:  Eminem
Eminem's marketing campaign for Marshall Mathers LP2 involved a partnership with the video game "Call of Duty:  Ghosts." The album and the game were released jointly on November 5, and the song "Survival" was featured in the game itself. Prior to that event, Eminem also joined forces with Beats, premiering his album's first single "Berserk" on a headphone commercial during the VMA broadcast. The ad also announced the title of the album for the first time.   
#2:  Jay Z
Jay Z enlisted the help of Samsung to release his latest album Magna Carta Holy Grail. The company bought one million copies up front and allowed Samsung users to download it for free, several days before the official release. This tactic proved successful. For one, it challenged the RIAA to reconsider the way it certifies albums and allowed the artist to go platinum before the album had even released. The strategy also brought Samsung benefits by increasing the brand's popularity via social media as a result of promotional videos for the album released through Samsung's YouTube channel.
#1:  Beyoncé
Beyoncé won Forbes' prize for most innovative marketer of 2013. She broke tradition by not marketing her release at all, releasing it as a surprise in mid-December, just in time for Christmas. The "visual album" includes 14 tracks and 17 videos and is for sale only in its entirety. Her innovative marketing campaign helped her break iTunes sales records, selling 800,000 copies of the album in the first three days.
Experts predict that the creative marketing trend will continue in the music business as the entire industry continues to get used to the Digital Age and as streaming services grow in popularity. In 2014, artists will likely focus on social media, windowing and brand partnerships to help them engage personally with fans and sell more music and concert tickets.
Facebook Testing New Auto-Play Ads
Facebook announced it is testing video advertisements that will appear in news feeds. On Thursday, some of its users saw videos advertising Summit Entertainment's upcoming film Divergent.
Investors said they are excited about Facebook making hundreds of millions in new revenue from these advertisements, but many users argued the clutter of the social media site is taking away from its purpose:  to connect with friends and family.
Facebook said the new idea is still being tested, and it is not yet selling any actual video ads. While spokespeople would not reveal pricing, they said they want to make these ads a premium product that would only be used to reach out to large audiences at specific, controlled times.
The new ads strategy announcement helped Facebook shares hit an all-time high of $55.18 last week. Mark May, Citi analyst, backed his "buy" rating for Facebook stock on Tuesday and said that the video advertising effort could potentially add over half a billion dollars to the company's revenue by 2014 and $1 billion by 2016.  
Advertising has already contributed immensely to Facebook's growth. The company's revenue expanded from $3.71 billion in 2011 to $5.09 billion in 2012, and revenue was at $5.29 billion in the first nine months of 2013.  
While the concern of many users is that new video ads will take away from the "intimate" feel of the social networking site, others argued that this feel went away long ago thanks to targeted ads that run along the right-hand side of the news feed and irreverent posts from those in their network.
This new development from Facebook comes alongside a notable rise in online advertising spending. Research firm eMarketer found that spending on digital video advertising will more than triple to $9.42 billion in 2017. However, the TV advertising market is still stronger and is expected to hit $75.25 billion the same year.   
eMarketer's principal analyst Debra Aho Williamson noted, "Video advertising is going to be huge for not just Facebook, but across the Web."
She also said that the line between TV and Internet advertising is blurring as people continue to flock online to watch their favorite television programs.
Williamson added, "Autoplay ads have the potential to be very effective … because people are more likely to pay attention to ads if they don't have to decide whether to click on them."