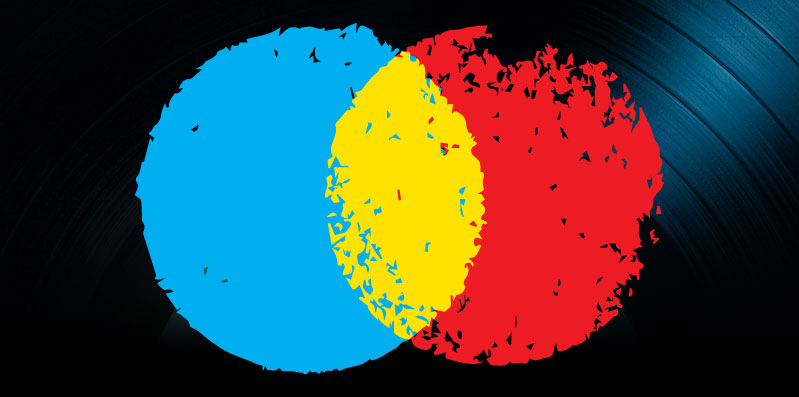 Beats Electronics, Streaming Music Service and Music Piracy Lawsuit News, July 14, 2013
Jimmy Iovine of Beats Electronics announced he would be launching a mobile subscription music service. Also, a study showed streaming music companies are boosting music economies and significantly decreasing music piracy rates in Scandinavian countries. And the Recording Industry Association of America (RIAA) offered a music pirate a non-monetary settlement to wrap up a seven-year-old case.
Beats Electronics Seeking AT&T Partnership for Spotify Competitor
Co-founder and CEO of Beats Electronics Jimmy Iovine stated he would be launching his subscription music service, Daisy, in the next few months and hopes to partner with major mobile carrier AT&T. He founded Beats alongside artist and producer Dr. Dre and began to form his plan for the service when he bought MOG, the on-demand subscription service that was well-received by users but did not have the power to succeed in the marketplace.
Iovine has been talking to major music labels to secure licensing and also AT&T executives in hopes of using user data plans to grow his user base, reported CNET. While AT&T appears to be Beats' first choice, sources said they might be open to going with another carrier. AT&T and Beats spokespeople did not comment on the details, but a successful partnership with a mobile company could result in offering customers a period of free music access in order to convert them to paying subscribers. Having the support of AT&T could also give Beats a leg up as it builds its digital music business and takes on competitors.    
Daisy will have to compete with the giant Spotify as well as with Deezer and Rdio. But the company will also have to go up against Google's "All Access" and the YouTube on-demand service that is rumored to be launching sometime in August. However, Daisy has a "twist" that is creating a buzz:  It will be run by a combination of humans and algorithms. Iovine has enlisted the help of musicians, DJs and others skilled at producing music to put together playlists. Trent Reznor of Nine Inch Nails has agreed to be Daisy's chief creative officer.   
Iovine said in February, "Most tech companies never get curation right … It's not in their culture. We will be miles ahead of them. If you are going to the gym five days a week, we know that, and when you wake up, we will have a list for you."
Entrenching in the mobile market – which is still one of the biggest music industry growth sectors – in Daisy's early stages could prove a smart move for Iovine. Studies have also shown that using a mobile carrier to market a new service attracts a significant number of new subscribers. As an example, in 2009, Spotify teamed up with wireless carrier Telia and snagged a large percentage of the Swedish population.
Iovine has produced mega artists including Bruce Springsteen and U2 and has already earned the support of people in the music industry for Daisy. Warner Music Group's owner Access Industries invested $60 million in the company in March, and Iovine continues act as chairman of Universal Music Group's Interscope Geffen A&M Records subsidiary.  
Can Streaming Music Services Boost Music Economies Worldwide?
The music industry in Norway is thriving in 2013, and online music streaming services could be contributing to the success, according to hard numbers.
Billboard stated that statistics published on July 11 revealed that streaming revenue was up 66 percent in the first half of 2013 and that streaming now makes up two-thirds of total music revenues in Norway, an increase of 20 percent from 2012. Total music revenues were up 17 percent even as sales of CDs fell 29 percent and music download revenue was 21-percent less than last year. Digital sales – downloads and streaming – now makes up 80-percent of total music revenue in Norway.
The fact that the rest of the Scandinavian region, including Sweden, Denmark and Finland has been experiencing similar shifts shows that streaming is having a significant effect on the music industry. In Spotify's country of origin, Sweden, music revenue was up 13.8 percent in 2013 so far, with streaming nabbing the largest sales share. In Finland, sales were up just 1.2 percent, but streaming services have only just recently become available and 73-percent of music revenue in that country is still made up of physical sales.
And streaming services also seem to be helping in the fight against illegal downloading. In Denmark, a study sanctioned by the Danish recording industry discovered that legal streaming services also have significantly curbed online piracy. Over 81-percent of those surveyed that admitted to having regularly downloaded illegal music in the past said they stopped once they had access to legal streaming services.  
The RIAA Wrapping Up Long Copyright Court Battle
The RIAA is trying to finally end the seven-year-long copyright infringement lawsuit with music fan Jammie Thomas-Rasset to a close by offering her a non-monetary settlement involving being an a spokesperson against piracy as an alternative to paying the $222,000 fine for illegally sharing 24 songs online through the former file-sharing service Kazaa. Her legal battle started in 2007, and has involved three separate verdicts for the same crime. The other two had her paying $1.92 million and $1.5 million in damages, respectively. Thomas-Rasset of Minnesota was the first file-sharer in the U.S. to challenge this type of lawsuit and has declared she would rather go bankrupt than pay it or speak out publicly against piracy.
Wired said, the RIAA's offer to relieve some of her debt has been presented four months after the Supreme Court would not review Thomas-Rasset's appeal declaring the amount of damages decided upon was "unconstitutionally excessive and was not rationally related to the harm she caused the music labels."
RIAA spokesman Jonathan Lamy stated, "We continue to try to resolve this case in a reasonable way. In the past, for example, we have reached out to Ms. Thomas to settle the case in exchange for a contribution to a local music charity. We have communicated to Ms. Thomas that we would consider a variety of non-monetary settlement options, which is up to her to offer. We think this is a gesture of a good will and we're doing what we can to resolve this case in a manner that works for everyone."
The defendant's attorney Michael Wilson confirmed the music industry has been trying to agree on a non-monetary option to relieve some of the debt, but has not yet given specifics:  "The record industry was offering a kind of a public statement as a possible supplement so she wouldn't have to pay the full amount … It was kind of a general idea, nothing concrete," Wilson added. "I would assume it would be something along those lines: anti-piracy and culpability."
The RIAA has previously tried to get public-service announcements from music pirates in order to settle lawsuits. In 2009, Kevin Cogill of Los Angeles was sentenced to two months' house arrest and a year of probation for illegally uploading nine unreleased tracks of Guns N' Roses album Chinese Democracy. Prosecutors tried to give him six months in jail, but he ended up agreeing to do an RIAA public service announcement designed to deter future offenders as an alternative. However, the organization never carried out the punishment.
The only other illegal file sharer to challenge an RIAA lawsuit was Joel Tenenbaum of Massachusetts, whose case appeared after Thomas-Rasset's. His appeal was denied in June, and a Boston federal jury said he would have to pay $675,000 for sharing 30 songs.
Almost all the other thousands of RIAA cases against individuals have settled for a few thousand dollars outside the courtroom.