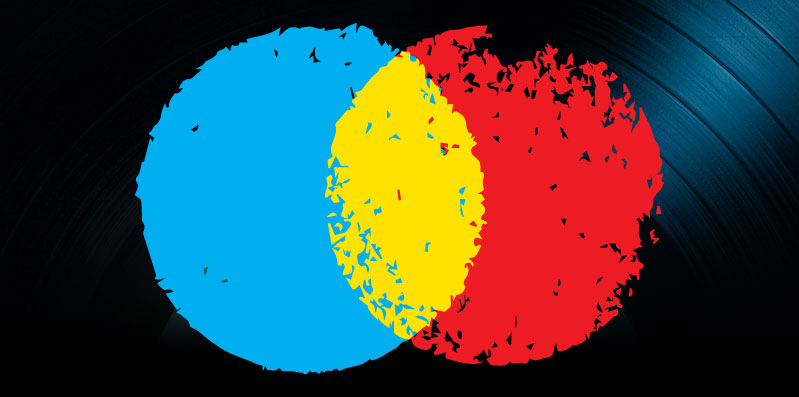 Audio Recording Industry, Streaming Music Revenue and Copyright Law News August 25, 2013
A new report examined the state of the audio production industry in the U.S. Also, cellist Zoë Keating once again shared her earnings and analyzed the benefits different recorded music platforms bring to modern artists. And a lawsuit filed by the Electronic Frontier Foundation (EFF) against an independent Australian called questioned the meaning of "fair use."  
Audio Production Affected by Industry Growing Pains
The audio recording industry in the U.S. has undergone drastic changes in the past five years, according to an updated market study, "Audio Production Studies in the US," conducted by research firm IBISWorld. The study examined the recording side of the industry between 2008 and 2013, said the Digital Journal.
The internet has changed the way recorded music and other media is recorded, distributed and consumed, and IBISWorld analyst James Crompton said, "Alongside new mediums for distribution, technological improvements in recording equipment allows musicians and artists to take more control over their content than ever before."
During the past five years, industry revenue for U.S. audio production studios has experienced .3 percent annual growth and now is worth $887.4 million. The audio production market has been made up of many small companies for many years. However, since 2008, there has been a shift away from large, fully-equipped studios towards private home studios. Recording technology has become more accessible and affordable than ever before, allowing individuals to make recordings and for the creation of many new, small postproduction companies.   
A major challenge facing recording operations in the U.S. is the increased availability of Internet distribution platforms and easy-to-use recording equipment. Inexpensive recording tools have increased in quality and decreased in price, and musicians can release home-produced music online.
But Crompton stressed that recording in a professional studio has become in many cases too expensive for artists:  "There is still great value added to productions made in a professional studio, however, as these studios have equipment that is typically out of the price range for an average amateur artist." But the average artist does often underestimate the difference in quality of work done by highly-trained, professional producers and engineers: "The skill required to master and edit recorded content takes years of experience to develop, and there is no substitute available for this expertise."
The report predicted that professional audio production studios will never become obsolete. Labels will keep going to fully-equipped studios for the expertise of experienced producers that can help them keep the quality as high as possible for recordings done by large catalogs of artists.
Still, because of shifts within the major label system and the overall U.S. economic recession, the IBISWorld study showed that demand for major label music production has decreased annually by 2.8 percent. The report also forecasted that despite an average annual seven-percent decline in album sales since 2008, audio production studio revenue will increase in the next five years.  
The Real Value of Streaming Music Artists
New statistics shared by indie cellist Zoë Keating via a Google Doc show how musician's 0.4 cents-per Spotify stream compare to payments from iTunes Match, Amazon Cloud Drive and Xbox Music. The Guardian reported that from January to June 2013, Keating earned $808 from 201,412 Spotify streams of tracks from two of her older releases distributed by CDBaby. This spreadsheet provided an update on sales figures she previously released in an effort to spotlight streaming music and whether it will ever contribute to a sustainable income for musicians.
After Keating gave CDBaby its nine-percent cut of her earnings, the 201,412 Spotify plays of songs from the One Cello x 16 EP and her One Cello x 16:  Natoma full-length album brought her .4 cents per stream. In comparison, she earned $54.40 from 7,908 plays on Rhapsody (.69 cents per stream), although also factored into these figures were mechanical royalties payments she earned for writing and performing the songs. And she received just $13.38 from 387 plays of the same songs on Microsoft's Xbox Music Service (3.5 cents per stream).
The released spreadsheet also offered up payment information from Apple's iTunes Match and Amazon's Cloud Drive, which earned Keating .2 and .05 cents, respectively. However, because these services let people stream music they already own from cloud lockers, licensing deals are different and thus artists get different percentages.
The EP and album earned Keating $1,617 via SoundExchange (representing Pandora, iHeartRadio and Sirius XM) and $930.26 from YouTube, although data for play numbers cannot be determined.
Total streaming payments for these two releases were $3,454.28 from January to June. Keating's most recent album Into the Trees, released in 2010 is currently not available via streaming.
Keating explained in 2012 why she continues to be open about her personal earnings:  "If we are going to discuss the ideal structure of the new music industry, we need to know how recording artists make a living today or we're just spouting hyperbole … So in the interest of evolving the discussion, I am making myself into a data point. I encourage other artists, if they are able, to do the same."
The first Google Doc she released in 2012 showed that 97 percent of her income came from sales of her music on iTunes, Amazon and Bandcamp. In six months, she earned just shy of $47,000 from iTunes, $25,000 from Bandcamp and almost $11,200 from Amazon but under $300 from Spotify. Her most recent spreadsheet will likely continue to be discussed as part of the streaming royalties debate, which heated up again when Atoms for Peace (Thom Yorke and Nigel Godrich) pulled albums from Spotify and other streaming services saying the business models for streaming companies were anti new and emerging artists.
However, Keating is considered an established but not mainstream artist and has been touted as the perfect example of a DIY artist, releasing her music completely on her own. Despite low earnings from streaming services, she has still expressed hope in their potential:  "I think Spotify is awesome as a listening platform. In my opinion artists should view it as a discovery service rather than a source of income … The income of a non-mainstream artist like me is a patchwork quilt and streaming is currently one tiny square in that quilt. Streaming is not yet a replacement for digital sales, and to conflate the two is a mistake. I do not see streaming as a threat to my income, just like I've never regarded file-sharing as a threat but as a convenient way to hear music."
When discussing previous spreadsheets, she also expressed her belief that digital music services need to share more data with musicians in order to help them understand how to make money through other methods, like touring:  "I want my data and in 2012 I see absolutely no reason why I shouldn't own it. It seems like everyone has it, and exploits it…everyone but the creators providing the content that services are built on. I wish I could make this demand: stream my music, but in exchange give me my listener data. But the law doesn't give me that power."
In early 2013, Keating also started working with Songkick's Detour, a service that gets fans to crowdfund concerts by musicians by pledging to buy tickets until enough people sign up to make the gig worthwhile for performers.
The Electronic Frontier Foundation Suing indie Label for Misuse of Copyright
A lawsuit has been filed by The Electronic Frontier Foundation (EFF) against Austrlian indie label Liberation Music for "misusing copyright law" to take down a music business lecture by Harvard Law School professor and co-founder of Creative Commons Lawrence Lessig, according to Billboard.
The video was of a lecture delivered in 2010 called "Open," taken from a Creative Commons conference in South Korea. A few clips of amateur dance videos set to Phoenix's song "Lisztomania" were part of the lecture, which prompted the removal of the video.
The EFF said that this video falls under the "fair use" law, which allows for fair use of works for criticism, comment, teaching and scholarship. The argument is that Lessig's use of "Lisztomania" represented a "classic example of fair use" and thus is not against copyright laws.
The EFF alleges that Melbourne-based label Liberation, who has the license to distribute the Phoenix recording in Australia and New Zealand initiated the process to block the video. Once the company offered up the DMCA takedown notice, Lessig filed a counter-notice proving the clips fell under "fair use." Once Liberation Music threatened a lawsuit against Lessig, the professor withdrew and turned to the EFF to start legal action.
Lessig stated, "The rise of extremist enforcement tactics makes it increasingly difficult for creators to use the freedoms copyright law gives them … I have the opportunity, with the help of EFF, to challenge this particular attack. I am hopeful the precedent this case will set will help others avoid such a need to fight."