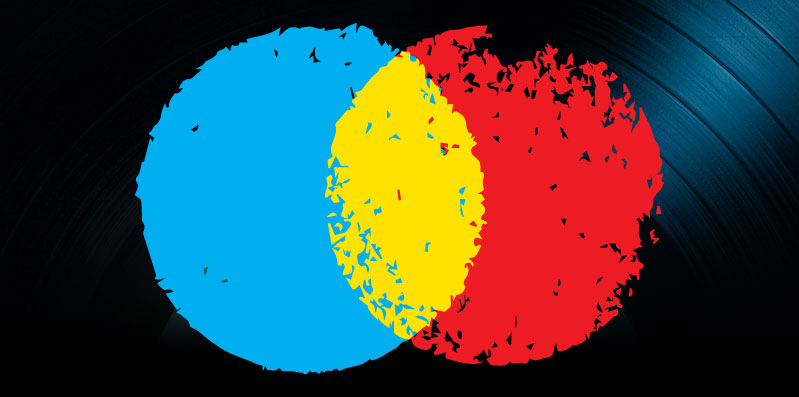 Ad-Funded Streaming Services, Unpaid Interns and Careers in the Music Industry News August 18, 2013
Tech executive Adam Good talked about why the subscription-based streaming music service business model will stand the test of time. And The Guardian explained why unpaid interns are bad for the music industry. Also, Billboard presented the best cities in the U.S. to live in for those that want to work in the music industry.
Will Ad-Funded Streaming Fail?
Many in the music industry, from small technology entrepreneurs, to major companies like Google and Apple are getting into the streaming music business. Pandora recently hired a sales team in order to sell its new local station offering, and iHeart Radio announced plans for brand-sponsored music channels. Later this year, Telstra will be launching a new streaming service called Daisy in conjunction with producers Dr. Dre and Jimmy Iovine.
But according to AdNews and Telstra director of digital media and content Adam Good, the ad-funded model some services use could eventually be what sinks them. Good said, "[Music streaming] has to be a subscription-funded model [because the] ad-funded model doesn't particularly excite the music industry. Studios are not thrilled about buying into ad-funded services, because these services run the risk of creating a "back catalogue" of old music rather than showcasing the best new music:  "So over time there will be a big shake-out."    
Good added he believes fully in the sustainability of the subscription-based model:  "Anything that is premium content has to be a subscription model, otherwise you are just scouring YouTube for the rest of your life."
Pandora thrives on its personalized music recommendation features. However, Good asserted that "curation and emotional involvement" are essential to attracting listeners. The Daisy service has Trent Reznor as head creative and intends to focus on more human curation from major music industry players than some other companies in the marketplace:  "It is all about curation. That is why radio exists. That is where the value is, that is where the market is."
Apple – the king of music downloading – is, of course, currently working on a streaming music offering. But Good said he believes the field will continue to be diverse:  "There have not been too many media that have disappeared. But it will be interesting to see how it shakes out."
Unpaid Interns Might Prevent Industry Progress
Recent lawsuits accusing record labels like Warner Music, Atlantic Records, Sony and Columbia as well as film studios including Fox Searchlight in the U.S. of mistreating unpaid interns has thrust the practice of using interns into the spotlight. And an article in The Guardian asserted that perhaps "employing" unpaid interns is not the best practice for those that hope to improve the state of the music industry.  
The most recent lawsuit involved Britt'ni Fields, who said her workday involved answering phones, sending mail, making copies and other activities that "did not provide academic or vocational training." She claimed the label "would have hired additional employees or required staff to work additional hours" if there had not been unpaid interns willing to perform these tasks.
The Guardian's Helienne Lindvall wondered whether this intern revolt might spread to the UK, and how many British labels are using the same tactics. When asked, Warner Music UK insisted all its interns are paid, and Sony UK confirmed, "We provide several different types of work experience, including long-term paid internships."
A source from Beggars Group insisted that interns get definite benefits from working with the label group:  "Such roles in and for a company like us are a fantastic foot on the career ladder, and a great way to learn – most of our entry level positions these days are filled by ex-interns."
However, Lindvall pointed out that unpaid internships not only put "financial strain" on the interns, but also exclude those people that might have great talent for jobs in the music industry, but are unable to work unpaid for six months, to one year. Selina Webb of Universal Music UK said this is exactly why the label started a paid internship program in 2009:  "Before then we offered unpaid work experience, but we weren't particularly comfortable with it. Longer periods of work experience were really only an option for people whose parents could afford to support them – of course that narrowed the talent pool considerably. Now we have applications, and interns, from a wide range of backgrounds."
Universal Music UK hires 25 new interns per year and was recently singled out by the House of Commons for being a "fantastic leader in the field [of paid internships]." Internships are available in everything from A&R, marketing, promotions and digital, to legal, financial and sales departments and go on for 12 months.
Webb added, "There's a really good conversion rate of interns becoming permanent employees – there are around 60 full-time employees in the business who started via the intern scheme." She also said that even when these interns do not get jobs with Universal Music, they typically go on to find other positions in music.
The ruling against Fox searchlight – ruling that the production company violated overtime and minimum wage laws – could make breaking into the entertainment industry harder for people in the future. U.S. internship guidelines were deemed to be that all "chores" conducted by an intern would have to be "educational"; if a company gets any direct benefit from interns' work, those interns should be paid. And many U.S. companies have begun considering eliminating their internship programs to avoid potentially expensive lawsuits.
On the other hand, UK law is less strict than the law in the U.S. and states that interns are only given the national minimum wage if they are considered workers. This involves a contract and other requirements that do not fit into the description of most internships.
Still British record labels could see benefits from paying interns. Lindvall explained, "The industry has long been criticized for being largely run by white, middle-class men. A workforce made up of people from a broader range of backgrounds would surely make it understand, cater to, and communicate better with its customers."
Best Places to Live and Work in the Music Industry
The Billboard print edition published a piece on the best places in the U.S. to live for those that want to work in the modern music industry. And some of the locations are surprising. For example, while big cities like New York and Los Angeles have many music industry jobs available, those in Nashville will more likely have a neighbor also working in the business.
Because of the DIY mindset of the current industry, workers can perform their jobs from almost anywhere. However, economist Richard Florida found that studies from 2009 indicated music industry jobs have still trended towards being more available in a small number of cities.
From 1970 – 2006, Florida said that Nashville was the only city that experienced growth in music industry jobs:  "In effect, it sucked up all the growth in the music industry." And Nashville's 27,000 music industry jobs drive its economy. The jobs earn employees almost $1.7 billion combined and add $5.5 billion to the local economy. And one job can help support additional jobs, thanks to the multiplier effect. The local music industry in Nashville offers 57,000 jobs and provides $9.7 billion to the economy.   
And the City of Nashville recently took notice of the music industry's impact with a report conducted by the Nashville Area Chamber of Commerce and the Music City Music Council, a collection of professionals put together by Mayor Karl Dean.  
When it comes to concentration of music industry jobs, Nashville is #1 in the U.S. EMSI data in the report said it provides 7.8 johbs per 1,000 residents. Los Angeles is far behind in the #21 spot with 2.8. Austin ranks third with 2.6, and New York has 2.0, which is beneath the 2.1 offered by Charlotte, NC.
And the cities that have the three-highest concentrations of music industry jobs also have jobs that pay the best. Los Angeles wins for average music job earnings:  175 percent of the country's average salary. Nashville comes in second at 156 percent, and New York is third with 147 percent. However, music-related jobs pay less than the national average in Charlotte, Austin, Atlanta, Memphis and New Orleans.