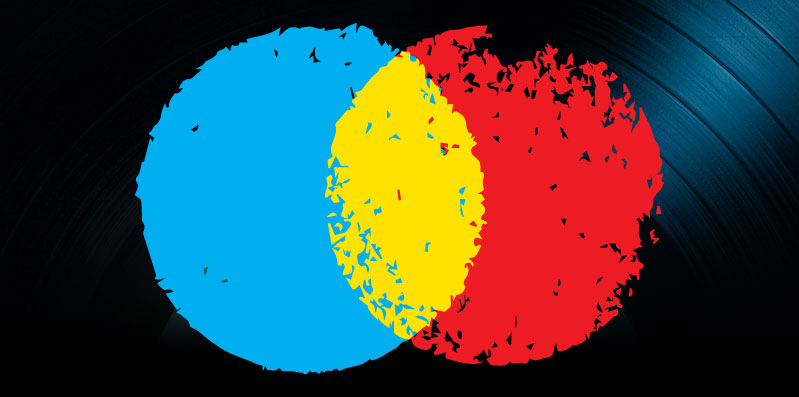 Universal Music, Internet Radio and Streaming Music News, July 21, 2012
New developments this past week pointed towards potentially significant changes in the music industry landscape as Universal Music hit the final stages with European regulators examining its purchase of EMI's recorded music division. And a new bill was introduced that could decrease the royalties streaming music services must pay to artists. Also, analysts explored how social media is really affecting the way people discover, listen to and share music online.
Will Universal Music Group Sell Big Assets?
Universal chairman Lucian Grainge offered up sizable slices of its assets to indie labels last week as it hit the final stages of negotiation with European regulators over its $1.9 billion purchase of EMI Music, according to The New York Times. The European Commission has been examining the fairness of the potential deal for months, and Universal now seems poised to sell as much as half of EMI in order to satisfy regulators, a move that could potentially change the landscape significantly for some members of the independent music community.  
Grainge made an offer to independent labels and executives to buy approximately $300 million worth of European rights to EMI's music. The Financial Times reported that a letter was released by Universal stating that the catalogs of Virgin, Mute, Chrysalis and other labels along with some of EMI's huge catalogs of classical music and jazz were up for grabs.
The letter was particularly surprising, because indies have been very vocally opposed to the EMI-Universal merger. At last month's U.S. Senate hearing, many independent musicians and executives, including Martin Mills of the Beggars Group (Adele) spoke firmly against a new Universal-EMI super label.
However, responses to Universal's table "scraps" offering last week showed that as long as they can get something out of it, some indies are fine with the merger. Daniel Miller, founder of the small but once-prominent label Mute said that he felt the letter was giving him and other music entrepreneurs who had sold their businesses to EMI previously the opportunity to buy back what they had lost:  "Universal is already the biggest music company in the world – that's not going to change … There is an opportunity to strengthen the independent sector. In my personal view, it would be good for Mute, it would be good for our artists, and good for the whole independent distribution network."  
Well-respected head of the French label Naïve, as well as a member of the openly-critical Impala, an organization in Brussels that represents thousands of small labels, Patrick Zelnik agreed with Miller. He is teaming up with big-time mogul Richard Branson to try to bid on Virgin, which was started by Branson in 1972 and sold to EMI 20 years ago. Branson said Virgin is a "sleeping beauty" that "has been mismanaged in the last 10 years."
Others in the industry have a less positive view of Grainge's potential motives. They believe it might simply be a means for Universal to "divide and conquer." They believe it is simply an effort to pit members of industry groups that are pro changing the old guard of the music industry against each other. Impala, for example, is now seeing its members taking different sides.    
However, Universal has not done damage yet. While on Monday, a majority of the board members of Impala voted in favor of the EMI-Universal merger, the group is maintaining its anti-merger stance, because the vote was still short of the two-thirds needed to overturn the earlier vote. However, Merlin, a group that does licensing deals for thousands of indie labels, showed unanimous support.
Some major independent influencers are still standing steadily in opposition. Beggars Group's Mills said he would never consider buying any of EMI and still feels regulators overseas and in the U.S. should stop the deal:  "My position is that no remedies are great enough to cure the damage to the market of having a behemoth of this size … However, if it's going to go through anyway, it's better to have remedies than to have nothing."
On July 19, three musicians representing the Featured Artists' Coalition in London – Ed O'Brien of Radiohead, Nick Mason of Pink Floyd and '60s Brit-pop star Sandie Shaw – sent a letter to The Financial Times proposing that the copyrights for songs be offered to the artists in order to more fairly divide EMI assets:  "To sell them to other corporations, whether large or small, is just a perpetuation of an old business model, which has seen  recorded music business halve in value over 10 years … We do not need to repeat mistakes of the past."
The Internet Radio Fairness Act of 2012 Sets Out to Change Streaming Royalties
New legislation proposed by Rep. Jason Chaffetz (R-Utah) could put streaming services like Pandora on the same royalty-payment standards as other digital radio companies, according to a piece on The Hill website. He is currently putting together a bill that is causing the music industry to fear for its revenue, which has already been a concern as more and more fans move exclusively online to consume their favorite music.    
Currently, Internet radio services pay different royalty rates for streaming that are different from the streaming royalty rates paid by traditional cable and satellite radio stations. In 2009, a deal between record labels and Internet radio services signed a deal to set rates for music streamed online. That deal will be up for negotiation again in 2015.
Chaffetz was moved to create the bill because he feels royalty rules are unfair to Internet stations, who must pay higher rates to stream music than other digital services. His goal is to make the landscape the same for everyone:  "It seems screwy that royalty rates change so dramatically based on the platform … When you're listening to music in your house or in your car, you may be listening to it on your iPhone, you may be listening on the satellite radio or the FM radio … Does that mean the royalties should be so vastly different? It doesn't seem to make sense to me. We need to play catch-up here."    
Pandora is showing support for the potential legislation, stating that Chaffetz is one of the leaders in trying to get the music industry back in line. Pandora Founder Tim Westergren said, " The current royalty rate structure clearly favors some providers over others, and the discrimination against Internet radio must come to an end … Congress has an opportunity to enact legislation that will not only establish fair royalty rate-setting standards for Internet radio, but also drive more innovation in legal digital music distribution and treat artists as stakeholders."
Music industry opponents of the bill feel that Pandora is simply going back on its 2009 agreement in an effort to get a better deal and will just mean lower income for artists. A source stated, "They're making a lot more money [since the company went public last year], but they want a lower rate … If this bill actually passes, all it will do is take money out of the pockets of artists by letting them pay less."  
Still, Westergren argued that these conversations are all part of a normal process that was expected at the time the original deals were made:  "At that time the [record industry's] demand was that webcasters should not be prevented from lobbying Congress for changes in the statutory process for determining rates in future proceedings as long as they do not advocate changes in the rates for the period 2006-2015 … The proposed legislation does not affect those rates – only those going forward following the next [Copyright Royalty Board] proceeding."
The Internet Radio Fairness Act of 2012 bill is still in draft form, but will propose to but online radio under the 801(b) standard of the Copyright Act – the same standard used by the Copyright Royalty Board when they set royalty rates for terrestrial, cable and satellite radio. It is also the same standard used for figuring out royalties that go to music publishers and songwriters.
How Catalog Curating is Changing the Streaming Music Industry
Major disruptions in the industry have analysts looking at how fans consume their music, and how their behaviors will help or hinder the aspirations of streaming music services. A article posted last week by Fox News looked at how consumers are using social media and other online outlets to share music and how this behavior is giving them control over everything from what is available in online catalogs, to what is covered by music journalists.
In recent weeks, the online music company has experienced a sudden surge, greatly influenced by popular user playlists, curated streams and shared Spotify tracks on Facebook, which has discombobulated some traditional music magazines and critics. This month, Spin was also purchased by the Internet-media-focused company Buzzmedia, owner of blogs like Absolute Punk and Brooklyn Vegan, which could see it moving towards a more online-based existence.
Buzzmedia CEO Tyler Goldman feels recent events are not revolutionary, rather an indication that consumers are taking back control over deciding what they like and using social media as a powerful tool to help them get what they want, whether that be music or more information about their favorite acts:  "People are looking for context and relevancy … and the digital media are figuring out how to deliver that more quickly to listeners as we move from MP3s and iPods to smartphones and streaming songs we no longer own. A critical part of that context is the social aspect of discovering  new music."
But some fear that this is simply translating as a lack of authority among once-respected music journalists and bloggers, leaving fans wondering who to trust, when all their friends are recommending different music based on what they are listening to in an endlessly-deep sea of musical choices available from Rdio, Spotify, Pandora, YouTube, satellite radio and terrestrial stations.  
This ultimately has music fans turning to what is becoming their most trusted method for discovering new music:  a friend who knows them personally and knows exactly what type of music they like.  
Jake Sigal, founder and CEO of car-streaming services aggregator Livio Radio said that this form of curating is extremely powerful and is a lot of why streaming services like Spotify have exploded in popularity:  "I think there's a big value to curating."
Pandora is known for using its "thumbs up" and "thumbs down" raking system to find new songs for listeners. But this process might become obsolete as curating by online DJs who create very specific playlists aimed at sub-sub-genres like trip hop or post-punk '80s genres deeply personalizes the music experience for listeners. The fact that these amateur DJs are long-obsessed with these ultra-niche genres and therefore highly-knowledgeable gives them heightened authority. Sites like 8Tracks offer only playlists created by fans. And Grooveshark uses a similar model, adding a feature that allows listeners to upload any music they have on hand, including vinyl.
Despite the popularity of crowdsourcing, amateur curators still cannot quite compete with brand names like Pandora. Still, musical tastes change so quickly that many of the traditional magazines like Pitchfork – once seen as the cutting edge of the indie scene –  that have longer-than-internet-speed lead times on stories are now losing ground to individuals and smaller blogs and publications that can report on new music in real time.
Alan Light, a former editor-in-chief of Spin and co-aurhor of Gregg Allman's memoir My Cross to Bear believes that fans and the industry are still trying to figure out the best form of music discovery, and the dust has not yet settled. Still, he feels it is music consumers' job to decide what that mode will be and not the business:  "I actually odn't think that a 140-character record review is inherently less useful or creative than a 500-word review … The responsibility and challenge is the same; to try to help a reader think about a piece of music and better understand it, and that's not easy to do at any length."