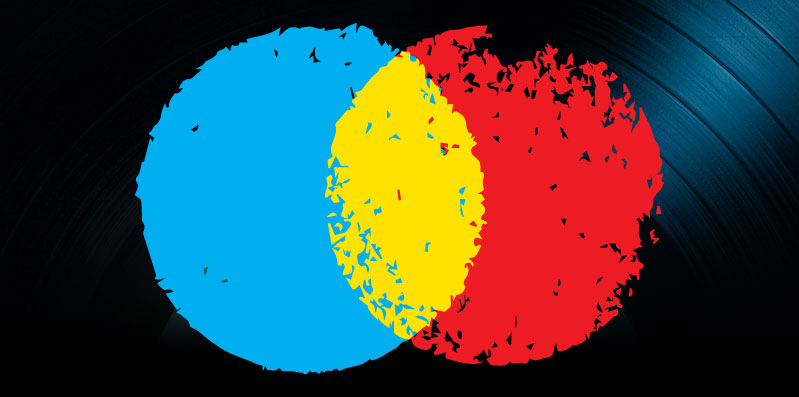 Universal, BitTorrent and Peter Grant News, May 19, 2012
Experts shed new light on two recorded music industry issues last week as Reuters presented some reasons why the EMI sale could weaken rather than strengthen Universal, and a professional study showed that music piracy may actually contribute to music sales. Also, the Bristol Institute of Modern Music (BIMM) revealed five tips aspiring artists and music business people can learn from Led Zeppelin's manager Peter Grant.
Has the Label System Lost its Hold on the Industry?
Universal Music Group's potential $1.9 billion takeover of the recorded division of EMI – which houses acts like The Beatles, Pink Floyd and Katy Perry – has been a hotly-contested topic of conversation since it was announced this past year. Concerns of a monopoly within the industry has caused Warner Music Group, consumer groups and independent musicians and companies to fight against what they see as a threat to future digital media.
However, according to an article in Reuters, regulators are likely looking at the other side of the coin as they decide whether the deal is viable. Major record labels might actually not be the Goliaths in this scenario, having been worn down over the years by big retailers and piracy that has driven the price of CDs and digital downloads and thus the profits of the recorded side of the industry down drastically.
Reuters interviewed eight antitrust experts about the EMI/Universal deal, and they were split about whether or not it would be approved. The music industry has changed so much in the past few years that many feel the 40-percent hold Universal would have on recorded music might not have as much of an impact as suspected, especially since the selling recorded music is no longer as profitable as it was a decade ago. Professor Daniel Sokol, who teaches antitrust issues at the University of Florida Levin College of Law said, "If [the U.S. Federal Trade Commission] block [the sale], it's just because they don't understand the market."
Two other experts – who decided to remain anonymous – said that the decision might not even be influenced by the hard numbers; it ride instead on Warner Music Group's success and persistence at arguing against the deal:  "My sense is that the FTC could take a hard line depending on how good a job Warner does in generating complaints … It wouldn't surprise me if it didn't go through."
Universal will go into discussions with the FTC in late May about potentially selling some assets to satisfy some regulators' concerns. The label could also send a request to the FTC before early June to speed up approval of the deal so it can be finalized within 30 days.
The FTC is currently investigating the influence of Apple, Amazon and other retailers about its methods for pricing digital music and taking a look at the real impact of illegal downloads. The organization may agree with the idea that major retailers force music prices to be low, but Bert Foer, president of the American Antitrust Institute advocacy group said that piracy should not be considered relevant to the investigation:  "It's a passing issue and it will eventually get dealt with. It should not be the justification for allowing an anticompetitive merger to take place.
Consumer groups Public Knowledge and Consumer Federation of America have written letters to government entities asking them to look into the deal, fearing that the 40-percent hold Universal will gain could actually prevent innovation from occurring within the digital music space. Mark Cooper of Consumer Federation of America asserted, "If you control that much of the marquee content, they can determine the fate of new digital business models by withholding content."
The Commission is also looking into allegations that have been made by various consumer groups about Universal's resistance to license the biggest-selling items in its catalog to digital startups.
Universal's Peter Lofrumento claimed consumer groups' concerns about the sale's negative impact on sales and music availability within the digital space are invalid:  "The future of music also depends on providing consumers with as many legal alternatives to piracy as possible. We have licensed more digital music services than any other music company and will continue to do so to the benefit of our artists, consumers and the overall industry."
The FTC has not publicly discussed Sony's purchase of EMI's publishing arm, but this transaction will likely not be under scrutiny in the U.S.
BitTorrent Sharing:  A Promotional Tool?
A new study conducted by a Robert Hammond, a researcher from North Carolina State University revealed that BitTorrent music downloads could actually have a positive effect on album sales. Though major record labels continue to fight against illegal downloading, this paper reveals that this practice could actually be leading to more digital and physical sales.
For the past decade, a variety of researchers have been tracking the impact of piracy on the revenues of the recorded music industry. But until Hammond's study, no one has had a large enough sample of download statistics from a BitTorrent tracker to get an accurate picture of the phenomenon.
Hammond published his results in a paper entitled, "Profit Leak? Pre-Release File Sharing and the Music Industry." He collected download statistics of new albums released on the largest private BitTorrent music tracker between May 2010 and January 2011 and then compared them against sales numbers to create a model that would predict the correlation between sales and piracy on an ongoing basis:  "I isolate the causal effect of file sharing of an album on its sales by exploiting exogenous variation in how widely available the album was prior to its official release date. The findings suggest that file sharing of an album benefits its sales. I don't find any evidence of a negative effect in any specification, using any instrument."
His sample included 1,095 albums from 1,075 artists. And his research zeroed in on albums that leaked on BitTorrent sites prior to their official release dates. Record labels have been the most focused the most on attacking pre-release piracy, and this type of illegal sharing has been at the center of anti-piracy criminal proceedings in both the U.S. and the UK.
However, this paper shows that attacking music piracy sites might actually have a detrimental effect on the industry. Hammond's research points to the idea that piracy could be a promotional tool for artists and labels that mimics radio play and media campaigns. Still, piracy's positive effect is modest: Hammond's paper found that when an album leaks a month prior to its release, the result is only about 59.6 additional album sales.
Hammond's study was also different from other researchers' because it focused on album releases and not individual songs:  "I focus on how file sharing of an individual album helps or hurts that album's sales. The question of interest here is whether an individual artist should expect her sales to decline given wider pre-release availability of the album in file-sharing networks. I find that the answer is no."
Hammond also found that popular artists profit more from piracy than new or emerging artists, who experience no negative or positive effects from pre-release piracy. This information contradicts other research, which Hammond said is because the data he had used is more complex and accurate than data that has been used in previous studies.
Five Lessons for Artists
The British music industry school Bristol Institute of Modern Music (BIMM) recently announced its three-year music management course and a £16,000 ($25,593) scholarship in honor of Led Zeppelin's late manager Peter Grant, who was also responsible for artists like Chuck Berry and Little Richard. Grant was known for his no-nonsense ability to cut deals with record companies and tour promoters that brought musicians bigger profits and changed the landscape of the music industry.
Grant continues to be remembered as one of the best-known, ruthless, but most successful band managers in history. In an article published last week in Bloomberg Businessweek, Cliff Jones, former frontman of the Britpop band Gay Dad who now runs music business at BIMM said, "We often talk about turning points in rock music – Elvis, the Beatles and the like – but the music business itself had similar sorts of turning points, similar awakenings, and in this area, Peter Grant was a stuperstar of management."
This article, "Five Lessons From Music's Most Feared Manager, Led Zeppelin's Peter Grant" presented a list of five lessons aspiring musicians and music business people can take away from the knowledge and professionalism Grant learned during the course of his career.
1.    "Music comes first." Even when he was negotiating incredibly profitable record and tour deals, it was clear Grant loved his bands and their music. In 1974, he even took the helm of Led Zeppelin's Swan Song Records to give the band and other bands signed to the label more creative control. He also regularly dismissed opportunities for short-term publicity in favor of campaigns that would have more lasting impact and ensure artists would be around for many years.
2.    "What's good for other bands isn't necessarily good for yours." Led Zeppelin was known for not pushing singles because of their belief in the power of the full album and for not performing on TV because, as Grant said, "You just cannot capture the magic of Zeppelin … on a 25-inch screen at home." While he admitted that TV had worked for other artists like Elvis, he felt Zeppelin's harder-edged sound was more conducive to live shows. Grant's firm stance on this led to the band selling huge numbers of concert tickets.
3.    "No file sharing." Grant was firmly against bootlegging and piracy, and regularly visited record stores to collect illegal copies of Zeppelin records and destroy them.
4.    "Go the extra mile." Grant often toured with his bands and set the precedent for other managers. He carefully guarded expenses and made sure his musicians made money. In fact, in 1979, Grant did not believe them when Knebworth festival promoters stated only 100,000 tickets had been sold. So, he hired a helicopter to take aerial photos in hopes of getting an accurate count of the attendees. The crowd was double what had been reported, and Led Zeppelin profited.
5. "Punch people in the face." Peter Grant was known for physically assaulting those that wronged his artists. He once beat up a promoter that tried to gyp Little Richard and broke a Led Zeppelin bootlegger's arm. However, BIMM's Jonessaid, "This is a very exaggerated part of his life … He had a reputation for strong-arming people but it usually wasn't much more than that." Jones added that perhaps #5 could be scratched from the list: "We won't be teaching all of the business ethics that he used."