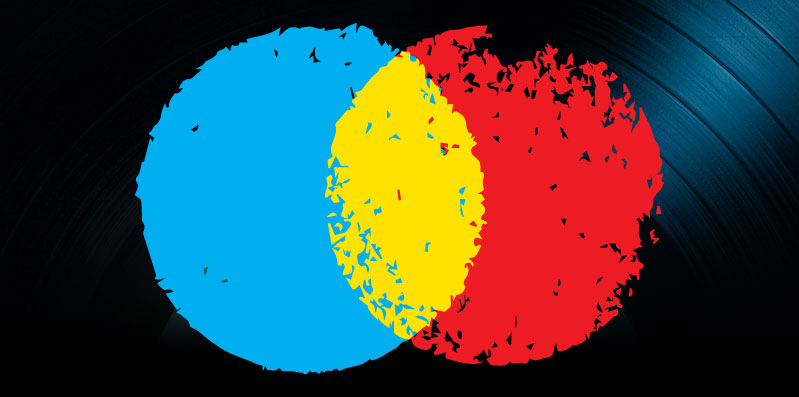 TuneSat, MySpace and Digital Music Index News, October 13, 2012
Last week, artists saw an increase in affordable resources as TuneSat announced a free trial of its services, so artists can see exactly where and when their song has been played on websites and TV channels. Also, MySpace stated that its new incarnation will fill a huge gap in the market for musicians left by Facebook and other social networking sites. And experts shared stats that reveal how widespread piracy has really become and discussed how the problem could be diminished in the future.
TuneSat Offering Free Trial
TuneSat, a company that offers a solution to inaccurate music performance reporting, lost royalty payments and copyright infringement by tracking when and where specific audio content is being performed on hundreds of TV channels and millions of websites worldwide announced it will offer a 30-Day free trial for artists, composers, labels and publishers. The free trial is good for up to 100 tracks and is an effort by the company to help artists further make sense of the modern music climate. TuneSat helps musicians supplement the work of performance rights organizations by taking control of their careers and accurately detecting every unauthorized use of their work, so they can earn more money from their creations.
TuneSat has been in business since 2009 and offers real time online reports of exactly when and where content is being performed across the globe. It has 20 million fingerprinted songs in its database and has recovered millions of dollars in royalties for artists of all shapes and sizes.
TuneSat COO Chris Woods said, "For years, rights holders of all sizes have relied on antiquated reporting systems that often times leave them with a wholly inaccurate view of what they're owed … TuneSat changes all of that, empowering musicians and labels with a more accurate picture of who is using their music and whether they can recover lost royalties."
After signing up for the free trial, users get up to 100 tracks and will be able to immediately view the first 50 detections. They can then use this report to collect on the public performance and sync/master use royalties and also use the information to get insight into where their music is being played so they can better shape their marketing efforts. When the free trial period expires, artists can sign up for the service for rates starting at $10 per month for 10 tracks or choose from a variety of different subscription plans and customized services.
To read more about TuneSat, check out the Musician Coaching interview with Chris Woods.
Any artist can sign up for the free trial of TuneSat here.
MySpace Releasing Yet Another Version of Its Music Offering
The latest version of MySpace will attempt to fill critical gaps in the music discovery landscape, according to an article in the upcoming issue of Billboard magazine. And a slew of industry executives and artists are ready to give it a shot, hoping it will improve upon what is being offered by Facebook, Twitter and Spotify.
The social networking site released a two-minute video preview of its design on September 24, then began to open up its new version via private beta to some artists and label executives, welcoming their feedback as the features continue to be defined. And feedback from executives has been positive so far. MySpace was acquired by a third owner in seven years, Specific Media in 2011, purchased for only $35 million, a whopping $545 million less than what News Corp. paid in 2005.  
An unnamed label executive said, "Hopefully the reality lives up to the demo, but the new owners at Specific are very smart guys and really know the ad world … They've created a site for creators and fans that's a more immersive music experience than what we get out of the big social networks, which are more about sharing. This is definitely geared toward music and discovery."
Specific Media co-CEOs Tim and Chris Vanderhook have both openly declared that developing direct relationships with artists through the new MySpace is one of their major priorities. The new MySpace intends to focus on music fans and helping artists figure out who their biggest and most impactful fans are through data that is available through Facebook, Twitter and Spotify. Chris Vanderhook stated, "Social networks collect tons of data, and what we're trying to do is put the data in the hands of our community rather than a black-box fashion … Artists want more transparency into who their most important fans are, so we're calculating who those people are and serving it not just for the artists but for the fans to have that recognition."
Artist Chuck D was particularly excited about the new platform, and voiced his support for Justin Timberlake's role as creative director. Timberlake has been sharing the new site developments with his own connections and has even brought on some to serve as part of his internal creative team.   
Another major label executive that has tried the new MySpace said that the company's history of successful curation will be its greatest asset going forward:  "We have a very disparate music landscape digitally right now. I don't think anyone's really been that voice of the fans for a really long time … The Hype Machines and Pitchforks all have a place, but that's far away from the mainstream. As much as I love and respect what those sites do for our artists, I feel like that spot somewhere between the hipster and the mainstream is a very empty place right now."
The Worldwide Reality of Piracy Revealed
The recent global music piracy report revealed some surprising information about where the most people are pirating music. Gainesville, Florida won the award for "pirate capital of the world," according to the Digital Music Index (DMI), a report released by the analysts at Musicmetric, a company which charts digital music trends worldwide.  
The first report by the company looked at file-sharing activity on the peer-to-peer service BitTorrent and revealed that Americans downloaded 759 million songs illegally using BitTorrent software in the first half of 2012. The U.S. is still #1 on the list for highest instances of music piracy.
Global CEO of Musicmetric, Gregory Mead said he hopes the details offered up by the report will help the music industry get better insight into what consumers are looking for, so it can figure out where it is losing money:  "Detailed data analysis is of great value to the industry and just as retailers need to know their customers, we need to do the same online … Offering people better insight into music through the DMI will help the industry begin to reclaim its past glories, and we're excited about working with labels to achieve this."
An interesting finding of the DMI was that streaming music services are actually helping decrease piracy levels. Unlicensed file sharing decreased over the past six months in locations where Spotify and Pandora were available.
And the former leader MySpace was replaced by SoundCloud as the site with the most streaming for new and breaking acts, whereas YouTube remains the site where most people listen to music online, with 33.5 billion plays in the past year.
Music fans in the U.S. downloaded over 97 million albums and singles using BitTorrent from January, to June 2012. After Gainesville, the top pirate metro areas for illegal downloads were Albany, Georgia, Fairbanks, Alaska, Lexington, Kentucky and Tallahassee, Florida. The most illegally downloaded releases were in rap.
Mead said that artists and music industry executives should look at results of the DMI as proof that America offers huge opportunities for artists, since they prove there are still millions of enthusiastic fans out there:  "America has millions of passionate music fans – and while we don't condone any kind of piracy – the Digital Music Index provides a detailed snapshot of the scale of file-sharing, as well as licensed music consumption."
Mead also predicted that piracy will slow as legal streaming services become more widely available in up-and-coming music markets:  "Piracy is slowing in the places that have legal and low-cost streaming services and a low-barrier-to-entry access to services … Piracy is slowing in places like Britain and the U.S. [where these services are growing] but for example, in Brazil [where these services are still not widespread] piracy is growing."
The International Federation of the Phonographic Industry (IFPI) found that the music industry was worth $168 billion in 2010. And the latest global music report by Musicmetric paints a picture of a very healthy industry: "The global music industry has continued to expand online and the period 2011-2012 saw healthy growth in sales of digital music."
But piracy is still a problem to be solved. Ben McEwan, director of digital licensing at PRS for Music, a PRO that represents 90,000 composers, songwriters and music publishers in the U.K. said, "We need action against piracy. Action taken to ensure the legitimate industry is supported and that licensing is made as simple as possible … There's a big transition going on, bricks-and-mortar music stores are closing down and there is a whole younger generation of people that have grown up doing things digitally … The issue for the industry is that though digital is growing, it's not growing fast enough to make up for the decline in physical music revenues. … We need to manage this transition to digital and make sure newer models and services that are evolving now, are working."
Daniel Savage, Musicmetric's head of operations based in L.A. said that musicians and other copyright holders need to start to look for additional ways to monetize music files online:  "The potential for converting revenue lost through file trading is huge but to tap into it, we need clarity on the drivers between social media, file sharing and all the other activity an artist can do."
(Also, check out the Musician Coaching interview with Gregory Mead from this past August about tracking metrics here.)