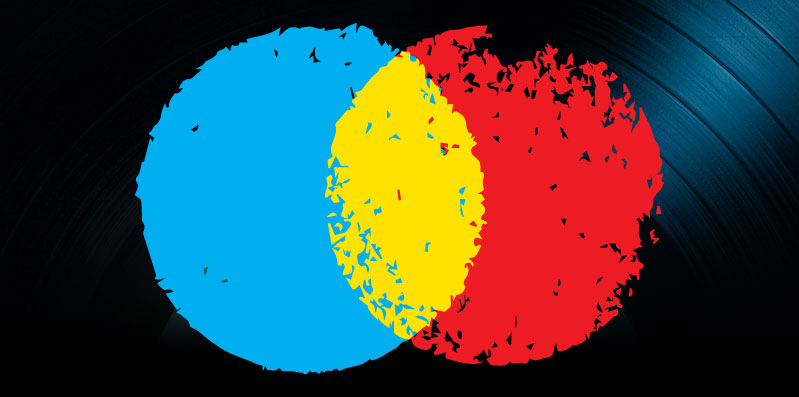 Streaming Music, Major Record Label and Musicmetric News, July 14, 2012
Last week, digital music's continuing evolution was a highlight as stats showed that consumers are warming up to streaming music services, and Rob Reid made some predictions about what the future will bring for Spotify and Pandora. And an on-going report showing how record labels have stifled music industry innovation throughout the past decade was finally revealed. Also, Musicmetric announced its official expansion to the U.S. 
One-Third of Fans Have Embraced Music Streaming
Music fans have quickly adopted Spotify and other streaming music services, according to a report released by Mark Mulligan, the founder of Music Industry Blog and a former industry analyst at Forrester. The findings were based on EMI Insight data compiled from 850,000 music consumer surveys.
Mulligan predicted that streaming platforms will eventually become a major business model within the digital space. The study also pointed to the fact that they are already starting to grow beyond the "early adoption" phase, when young males between 16 and 24 make up the largest user group. Adoption for those in the 25-34, 35-44 and 45-54 age groups has already hit 39 percent, 35 percent and 31 percent, respectively. In his conclusion, Mulligan stated, "Although streaming music penetration is still far from mainstream … current demographic trends suggest the right foundations are being built for broader success."
What Will the Future Hold for Copyright Law, Spotify and Pandora?
Listen.com/Rhapsody founder Rob Reid also recently further clarified his stance on how piracy is affecting the music industry and made some predictions about where streaming music services will go in the future in an interview with The Verge about his sci-fi novel that released this past Tuesday (which was heavily inspired by music copyright issues), Year Zero.
Continuing to unpack his "Copyright Math" theory that he laid out in his 2012 TED talk, he pointed to Copyright Law as "a manifestation of a major structural problem facing our society – specifically, its suffocating excess of laws, lawyers, litigation and special-interest-driven regulation." He also said, "The Law should ideally be as essential, objective, and unobtrusive as a team of great referees in a professional game."
And Reid added, one of the main reasons copyright has become such a huge issue in the past decade is because laws have failed to keep up with the changes digital innovations have brought to the music industry:  "Our foundational copyright laws have barely budged since the rise of the internet. And this is a problem, since some of the biggies were written to accommodate the quirks of a world full of player pianos. Literally. Going through the layers of American copyright law is like doing archaeology in the Mediterranean. Indiana Jones finds Phoenician relics beneath the remains of Greece, which itself lies beneath the detritus of Rome. A copyright lawyer finds the player piano stuff buried under these laws that made perfect sense when the world was grappling with the rise of broadcast radio in the 20s. Then there are several layers after that, like the stuff that was written to strangle digital audio tape in its crib back in the 90s. These laws never go away — they just sort of accrue."
In terms of streaming services, he also made some educated predictions about how competition will drive Pandora and Spotify, the two major players in a quickly-developing space. While many analysts have pointed to catalog size as a major factor in the growth of each of the companies (Spotify's on-demand music catalog is 15 million while its webcasting catalog is under a million), he does not feel that this is what will make or break them going forward:  "As for Pandora vs. Spotify, I don't think comparing catalog depth is relevant in their current incarnations, because they represent fundamentally different consumption modes. Pandora is a chauffeured music experience – you sit back in your chair and the music is picked for you. Spotify is a sports car – you take the wheel and go wherever you want, very, very quickly. They compete in the same way that CD collections used to compete with radio stations … That said, I expect things to change between the two companies, because if I were Spotify, I'd certainly be angling to get into Pandora's business. If I were Pandora I wouldn't be drooling over Spotify's business because the margins suck in comparison. But I'd probably expect Spotify to target my business, so I'd target Spotify's consumption mode as a defensive measure."
(Be sure to check out Part II of this past week's interview with Rob Reid on the Musician Coaching site. He shared some more insights on how copyright and piracy has impacted the evolving music industry. )
How "Big Music" Has Actively Stifled Innovation
A newly-released report, "Copyright and Innovation:  The Untold Story," compiled by Associate Professor Michael A. Carrier of the Rutgers University School of Law is pointing to the many ways major record labels and other big music companies made innovation nearly impossible within the music industry for nearly a decade when they took down Napster. According to TorrentFreak, for the past ten years, Carrier has been interviewing 31 CEOs, company founders and VPs who have worked in the digital music space who have provided evidence of how "Big Music" has destroyed startups, turned down deals with new companies and threatened – both personally and professionally, "with ruination for both them and their families" – innovators.
Among the interviewees were Napster CEO Hank Bank, Imeem founder Dalton Caldwell, Seeqpod founder Kasian Franks, Real Networks founder Rob Glaser, Scour VP and General Counsel Craig Grossman, former CEO of Gracenote David Hyman, AudioGalaxy founder Michael Merhej, founder of MP3Tunes Michael Robertson and former RIAA CEO Hilary Rosen. The report highlights how Napster's shutdown discouraged investment, innovation and created the mass-hysteria fear of piracy that has continued to cause a rift between technologists and the music industry.
Interviewees said that it started with a profound investment freeze. Venture capital funding for digital music "became a wasteland," a "scorched earth kind of place" that housed a "graveyard of music companies." Big labels spent much of their energy deciding who to sue, when, and investors feared litigation too much to put money into new ideas.
And when digital innovators tried to push forward and get label approval for their new ideas and business models, they found themselves up against impossible odds. One interviewee mentioned that labels would not license them unless they had traffic … but then would file infringement suits when traffic actually became significant:  "They want to get paid for 'infringement' and the longer it takes to license you, the larger the 'infringement number they can justify charging you."
And another participant pointed to a recurring legal "Ponzi scheme." Settlements and other fees taken from startups who were sued were used by labels to find more lawsuits. However, when the emergence of new startups slowed because innovation was stifled, labels had a difficult time continuing to raise money:  "Once you stop suing new people, there are no new settlements to pay for the ongoing litigation."  
Still, results of the study pointed to the fact that major labels were willing to accept new ideas and arrange licensing agreements with startups, as long as they felt the company would likely fail. They would take up-front fees of anywhere from $10-20-million. A leading officer from one label who participated in the study revealed his label would "cripple the companies by demanding such advances and guarantees that they go belly up."
And established services had a difficult time growing their digital offerings. They were sued by major labels, even when they essentially offered blank checks to properly license music. According to a former top officer at a major music company, which once had several million users, "After they sued us, our opening offer to them was:  'You guys made your point; we will charge anything you want to charge, and you can take any percentage you want to take …The labels refused and said they wanted the service shut down instead."
According to Carrier, others claimed they received personal threats when they refused to stop building new companies. One entrepreneur said he was told by labels that if they were unable to sue his company, they would sue him personally. They presented a "… multiple inch lawsuit for a couple billion bucks" that they claimed would "hang over his head for the rest of [his] life." And others had the threats extended to their families. One responder said he was told it was "too bad" he had a family and children "… who are going to want to go to college and you're not going to be able to pay for it."
And threats in certain parts of the industry sometimes turned into violence. One of the interviewees stated that physical intimidation was a common part of his experience in the rap business. And that people were sometimes "being hung out of windows." And the threats were supported by the fact that copyright law had failed to change with the times. A technologist stated that it was like a corrupt political system where "everything is OK until it's not ok:"  "You do what you want until one day you can't and they come and your tail light's broken."
Musicmetric's Music Data Service Has Arrived in the U.S.
London-based company Musicmetric, which provides Internet-based global trending data for music, announced last week it will officially be expanding to the U.S. and also partnering with A2IM, the trade organization for indie labels, so that it can offer discounts to the independent music community on its Musicmetric Pro service.  
The data offered by Musicmetric helps artists and music companies make sense of global online consumer behavior by collecting and analyzing all information related to specific releases on the Internet. It tracks everything from websites that mention an artist or release, to the social networks music fans visit and even P2P networks where fans trade music. Musicmetric currently tracks and indexes data for 600,000 artists and over 10 million releases, in real time.
The company's new U.S. arm will be headed by Daniel Savage, former general manager of Maverick Records and founder of B Major Entertainment, which he still owns and operates. Gregory Mead, Co-Founder and CEO of Musicmetric stated, "Over the past four years, we've focused our efforts close to our U.K. home to develop Musicmetric, and this year, we've been able to work more with the U.S. market … having Daniel on the ground there will be a tremendous asset to us. He deeply understands the seismic power of data, and his relationships within the industry will help us quickly expand our American business."