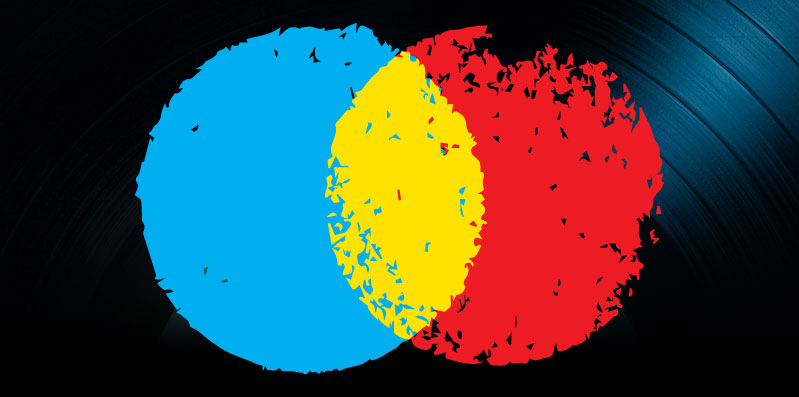 Spotify, Mechanical Licensing and EDM News, April 14, 2012
Online music services took the spotlight this past week as Spotify launched its new integrative "Play Button" and the music industry finally struck a deal with streaming services regarding mechanical licensing royalties. Also, industry analysis showed that electronic dance music has become one of the most lucrative niches for independent promoters and artists.
Spotify's "Play Button" Revealed
Spotify launched its new streaming music widget on April 10, and according to Billboard, it will another step towards globalization for the already-popular music service. Using the Play Button, users can stream music through the Spotify desktop app using a widget on a web page. This is expected to help spread the word about Spotify to those not already using the service and even guides them through the process of registration.
The Play Button is also the introduction of new partnerships that will make the process of integrating the tool simpler for both artists and music fans: FanBridge; Tumblr; FanRX and ShareMyPlaylists.com. These companies intend to start using the Button in their different platforms. Other editorial partners, including Pitchfork, Rolling Stone, NME, Popdust, Spin, The Huffington Post, The Guardian, Time Out and Mashable. have signed on to write about Spotify's new offering.
Charlie Hellman, Spotify's director of product development shared with Billboard.biz that this new Button is a response to the frustration users have reported surrounding sharing music via the Intenret:  "Streaming on the Web was scattered, disparate and unreliable." The two biggest examples of this disconnect are embedded YouTube videos that will not play because the content owner has asked it to be removed or the uncertainty of which tab on a Web browser is streaming music. Hellman added that the people at Spotify felt that having one music player to "manage playback," promote consistency and mitigate conflict  would offer a more streamlined listening experience.
While the Play Button is new, streaming widgets are not. They were used often early on in digital music, as many in the music tech industry felt that widgets would help those with web pages play DJs or connect directly to retailers. However, newly-envisioned widgets have turned into incredibly powerful marketing tools. Popular digital music companies like Topspin and ReverbNation provide widgets for artists that help stream music, collect email addresses for their mailing lists and direct traffic to their personal or label websites. And many widget-based storefronts have turned into Facebook apps that help artists enhance the ecommerce component of their websites.
Billboard also speculated that Spotify's partnership with Tumblr could be huge. Those using Tumblr copy the URL or Spotify URI into a Tumblr audio page, add text and then put the post out there for the world. And Play Buttons can be directly shared by other Tumblr users on their own feeds.
However, Gray Blue, Director of Music Industry Relations at FanBridge – a fan growth and marketing site for artists – stressed that streaming music is not just about marketing for artists:  "This is seriously an answer to the most continually-asked question I've had [from artists] for the last year and a half:  How do I monetize Facebook streams?" FanBridge will now be offering the option for clients to add the Play Button within the FanBridge Facebook app and essentially stream royalties from their Facebook fan pages.
The biggest impact of the Play Button could be that it helps create a real network that will give Spotify a competitive edge:  The more often Spotify's Play Button appears online, the more new listeners will sign up for the service and the more other people and online companies will post Play Buttons.
Groundbreaking Digital Royalties Deal Finally Reached
The music industry finally struck a historic deal with the Copyright Royalty Board (CRB) about mechanical royalties rates on April 11, said an article in The Hollywood Reporter, and the RIAA chairman called it "historic." The agreement will set rates going forward for digital music, settles an ongoing argument about statutory license fees and will set new rules for many "cutting-edge business models" such as cyberlockers, streaming services and other subscription-based music services.
This agreement was announced by the Recording Industry Association of America (RIAA), the National Music Publishers Association (NMPA) and the Digital Media Association. These three entities will soon submit a 25-page agreement to the CRB that allows existing rates and terms for CDs and downloads to be carried over. Five new categories are also being proposed to be added to Section 115 of the U.S. Copyright Act, the section dealing with mechanical royalties. Proposed amendments include adding the following items to the system as items that will bring revenue for artists, songwriters, etc.: "mixed service bundles," which include locker services, ringtones, etc. that are joined with music-unrelated products such as mobile phones, consumer electronics devices or Internet services; paid locker services; purchased content lockers; limited offerings," which includes subscription-based services that provide only one or several genres of music or limited playlists; music bundles," including CDs, ringtones, digital downloads.
Internet music streaming royalties have been a notoriously-debated topic since digital music took off, and if these items are added, those in the music industry believe rate negotiations will be much simpler than they have been in the past. Lee Knife, executive director of the Digital Media Association stated that the new landscape that could be created by changing copyright law could provide huge growth and earning opportunities for everyone:  "Today's agreement paves the way for our members to continue developing exciting new business models that satisfy consumers, create greater revenue opportunities for music creators and effectively fight piracy, the music industry's greatest threat."
RIAA chairman Cary Sherman added, "This is a historic agreement that reflects our mission to make it easier for digital music services to launch cutting-edge business models and streamline the licensing process."
Live Music Industry Reveling in Electronic Dance Music
Electronic dance music has become one of the most lucrative genres in the live music industry and is bringing huge opportunities (and big money) for independent promoters and DJs, according to Ben Sisario of The New York Times.
Electronic dance music (also called "EDM") has been around for decades, but has only attracted large-scale-tour-worthy audiences in the past few years. In December, 2011, Swedish House Mafia was the first electronic DJ act ever to headline at Madison Square Garden. And this coming summer, DJs like Avicii and Kaskade will appear at some of the same arenas as artists like Coldplay and James Taylor.
Why has it exploded in popularity recently? Sisario cites that pop radio darlings like Lady Gaga, Rihana and Katy Perry's incorporation of the sound into their songs have brought it to the masses … en masse. And while record sales have stayed low for dance music – David Guetta's big album "Nothing But the Beat" was a top seller in the genre, but still only sold 300,000 copies – DJs were recognized at the Grammys this year, with Skrillex winning three awards and Guetta and Deadmau5 performing alongside the Foo Fighters and Chris Brown.
EDM festivals have brought the spirit of the rave, once questionably-legal and relegated to underground clubs and warehouses, to the mainstream. Their profit margins have even attracted the attention of Wall Street investors. In an industry that has started to put all its live music money on "aging headliners" like Bruce Springsteen, Madonna and the Rolling Stones, EDM has become appealing because it is full of fresh faces and attracts hordes of young fans. CEO of the world's largest concert promoter, Live Nation Entertainment Michael Rapino said, "If you're 15 to25 years old now, this is your rock 'n' roll."
As an example, in late March, the Ultra Music Festival in Miami attracted 165,000 fans. And events featuring EDM artists like Deadmau5, Tiesto and Afrojack in Los Angeles, Las Vegas and Dallas have been reporting comparable attendance. The opportunities for these DJs to earn money has also been great as a result of the explosion of live event attendance, according to talent agents, with many of the bigger acts earning $1 million for a festival appearance and $10 million for a Las Vegas club residency.
Independent concert promoters are also winning, as many – such as Insomniac, Hard Events and Ultra – have found a niche for themselves in the EDM live music industry. Analysts feel that part of this opportunity has arisen because of the nature of EDM, which is designed to create a feeling of community, as it is essentially "high-energy waves of mechanized sound that, at its best, creates a communal experience for a sea of strangers."
The success of artists and independent promoters is also attracting investors from within the music industry as well as those on the outside. Huge corporate promoters Live Nation and AEG Live have started to invest. And outsiders like media entrepreneur Robert R.X. Sillerman have started to notice the power of EDM. He was responsible for bringing together regional rock promoters in the 1990s to build Live Nation.
However, while there is great opportunity in the EDM arena, getting into the dance music festival business represents a risk, as figuring out the real value of promoting companies is challenging and there are risks inherent in putting together events for tens of thousands of people. For example, at the Electric Daisy Carnival in L.A. two years ago, a 15-year-old girl died of a drug overdose. And there have been other deaths at other festivals, as well as an incident where at the same event in Dallas, more than two dozen people were hospitalized for drug-, alcohol- and heat-related issues.
However, the latest resurgence of EDM is still huge for the genre. Since it has previously been "mostly associated with secret locations and drugs," the amount of money suddenly flowing in (the biggest investors have been offering deals ranging from $20 million to $60 million to buy out bigger promoters) has been surprising. Joel Zimmerman, a William Morris agent who books a lot of top EDM acts said, "It feels like the dot-com era … There's a little bit of a gold rush going on, with outsiders looking in."
And many of the dance festivals have created strong brands, selling huge numbers of tickets just based on their names and the audio-visual excitement they offer. Still, a partnership between DJs and large-scale investors could prove challenging. Live music has turned into a risky and low-margin business for promoters, and ticket pricing is a balancing act. Pricing tickets too high or too low can drive a successful festival out of business. And many also wonder whether or not dance music will stay popular, or if it will fizzle out eventually as it did like electronica did in the 1990s.
Of course, there are also two clashing cultures involved. Dance music promoters and managers tend to be distrusting of huge amounts of money and not familiar with the corporate way the mainstream live music industry is run. And many worry the festivals they have worked hard to make unique will lose their interactive spirit. Independent promoter Gary Richards of Hard Events said that the big investors he spoke with clearly did not understand the market. He added, "You just can't franchise this like McDonald's."