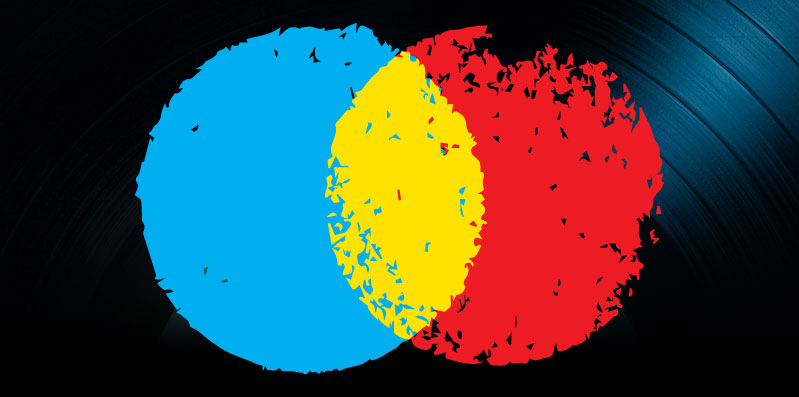 Record Store Day, RocketHub and Music Manager News, April 28, 2012
This past week marked technological breakthroughs as Record Store Day 2012 revealed some innovative new tools to help small business owners, music fans and artists seamlessly combine digital and physical products. And indie bands gained a major supporter as crowdfunding site RocketHub partnered with eMusic to help increase dollars and awareness. Also, Forbes revealed a new book by music manager Tom Gates about how travel can help artists and music industry professionals make sense of the music industry and better manage their careers.
Record Store Day 2012, Tradition, New Tools and Better Business
This year's Record Store Day was more exciting than ever for artists, small record store owners and others in the industry, as they were poised to celebrate a 1.3 percent rise in 2011 record sales – the first sales increase since the early 2000s. This five-year-old initiative was designed to build support for small music businesses and reinvigorate the spirit of "record store culture" (which has suffered in recent years thanks to a shift to digital) and was originally started by Michael Kurtz, head of the Music Monitor Network, a coalition of indie record stores that provides resources and brainstorms about how small business owners in the space can continue to compete with major music retailers.
An article posted on the CNBC site last week detailed Record Store Day's small beginnings and some exciting, big new tools that have sprung forth from it in the past half decade and now benefit indie record stores, music fans and artists of all sizes. Five years ago, Kurtz talked to labels and his friends to gauge their interest in a day-long celebration of the unique culture of record stores as well as art and music. His first response came from Sir Paul McCartney, who had recently performed at an Amoeba Music shop in California, which he said had reignited a passion for small record stores. Many other artists reached out, and the first Record Store Day took off with the support of 300 stores in April, 2008.
This year's day involved the participation of 1,700 independent stores worldwide and a huge number of special edition releases. Aside from re-building awareness about the value of small record shop owners, Record Store Day has also breathed new life into the vinyl record market. Stats from Nielsen Soundscan reveal that in 2006, only 1.4 million records were sold. But in Sepember, 2007, as Kurtz and his Record Store Day co-founders met to try to figure out how to get people to love buying music again, they decided to combine the uniqueness of vinyl with the special atmosphere of people's local record stores. Record sales grew 89 percent in 2008 and continued upward with a 33-percent rise in 2009. As a testament to Kurtz's initiatives, 67 percent of vinyl sales last year were sold through the independent stores supported by Kurtz's annual event.
According to Kurtz, even artists continue to recognize the distinctiveness of vinyl:  "Vinyl is not massive in the grand scheme of album sales and downloads – it will never be that – but it's very real … When we were first making these Record Store Day releases, in conversations with artists so many were adamant about not pressing the exclusive releases on CDs. All the artists said they wanted vinyl."
Record Store Day has also been teaching small business owners more about how to market to their customers and build their companies. This year, there were 300 in-store performances, a slew of one-day-only sales and special releases that brought out music fans in droves. The Flaming Lips released 10,000 copies of a new record in collaboration a wide range of artists, from Ke$ha, to Bon Iver. Each copy of this album sold was different, offering a special message inscribed at the end of the record.
But while vinyl has grown, its growth still pales in comparison to the rise of digital sales, which take up 50.3 percent of the market. And many music fans live in areas without local small retailers. As a response to this reality, this year Kurtz and his cohorts announced "Third Option," a widget designed to blend the physical and digital sales worlds. The first step was the release of an iPhone app that let people find all the stores and specials within their area. Then, "Third Option" – a link placed on band websites, record store websites, band pages, etc. – was revealed.
The Third Option button says, "Buy Local," and when users click on it, they are automatically taken to the site of the small, independent store closest to them. Then, they have the option of either buying the music at the store, buying it online from the store and having it shipped to them or buying it digitally, with the proceeds going to the small retailer. This button has already been implemented by many artists, including Bruce Springsteen. Thousands more are expected to follow suit, which Kurtz hopes will make this widget as visible on websites as links to iTunes and Amazon.
Kurtz also stressed that Record Store Day and Third Option can both help support not just local businesses but entire communities:  "John Kunz, who runs Waterloo Records [in Austin, Texas], showed us this study on how purchasing locally effects the local community, and [it] found that when you purchase something locally, a larger percentage of the tax dollars stay in the community, meaning schools don't have to close, potholes get fixed, and so on … We feel passionately that it's better if the money stays in the community so that it can remain healthy."
RocketHub + eMusic = More Powerful Crowdfunding
On Friday, the crowdfunding site for creatives, RocketHub announced its new partnership with eMusic and the eMusic Selects program, which has provided a launch pad for emerging indie artists since 2008 and offers marketing, publicity and editorial support to help them navigate the industry. The expanded eMusic Selects program will bring more support to indie bands trying to raise money to support their creative endeavors, with "matching funds" for select campaigns.
The RocketHub-eMusic partnership will kick off with the Iranian post-punk band The Yellow Dogs – the 25th indie band to be featured by eMusic. RocketHub offers a wide range of tools that help artists raise funds and get their music and message out there. Thanks to the new partnership, fans can now directly support The Yellow Dogs and other artists that are signed to eMusic Selects and have their dollars go even farther, because eMusic has signed onto be the first partner brand to match all funds raised through this project.
The Yellow Dogs' album Upper Class Complexity can be purchased through eMusic for a limited time. The band is made up of friends from Iran's new punk scene, who met at a park called "ghorbaghe," where musicians, skaters and street artists would meet to explore their art – illegal in Iran. After gaining popularity in its home area, the band now resides in Brooklyn. A video detailing the band's story can be found here.
The Yellow Dogs crowdfunding campaign – a push to raise funds for the band's first-ever World Tour – started on April 27. Fans that want to support the band can visit their RocketHub page.
(Also check out Rick's interview with RocketHub CEO and co-founder Brian Meece here.)
Wayward:  Fetching Tales from a Year on the Road
A recently-released book by manager and music industry jack of all trades Tom Gates (Christina Perri, Good Old War) about what his experiences on the road, traveling the world by himself taught him about life and even the business provides some helpful lessons for those looking to follow their passions and build solid careers. According to a review in Forbes, the book combines memoir with practical advice for navigating the ever-changing music business climate.
Like many others in the industry, Gates had a love of music before he started managing musicians or working for labels:  "I used to spend every penny I had on records and read liner notes, and I had a subscription to Billboard magazine when I was 12 … It was when I went to college and I went to my college radio station and I realized, 'is this a f****** job?!'" Since graduating from Central Connecticut State University in 1992, he has worked for everyone from Roadrunner Records, Arista and the Nettwerk Music Group, playing every role from promoter, to A&R professional to band manager (a role he has played since 2000).
In 2008, Gates began to feel trapped living and working long hours in New York City, and explored ways he could add his lifelong desire for more travel to the table. A few bands he was managing went through huge changes, with one breaking up and another putting emphasis on a studio album. He saw his opportunity to take a break and in January of 2009, decided to step out on a year-long, worldwide travel adventure.
Wayward:  Fetching Tales from a Year on the Road is Gates' book about his experience, released on eBook in March and immediately jumping to the top of the best seller list on the iTunes' bookstore.
The book details everything from watching Obama's inauguration in a bar in Argentina, to watching a dubbed version of the new Star Trek film in France, to eating dog in Vietnam, to working with Patti Smith in New York. While on the road, he managed to stay connected to art and music, writing for Matador – an independent travel site – and posting pieces on his personal blog. One of the book's chapters, originally a blog post entitled "On Drowning," was written up by AbsolutePunk in February 2009 and detailed the breakup of one of his former client's – the band, The Format – as it coincided with events that were happening on his travel journey.
And as Gates was traveling, the bands he had been managing were moving forward. Brand New – his main client when he first left – released the fourth album, Daisy in 2009 and managed to reach #6 on the Billboard 200. And The Format members had separated but started their own projects. In fact, one of the band's main songwriters, Sam Means became a graphic designer and worked with Gates to make the cover of Wayward.
After returning to the U.S., Gates moved to L.A. and jumped right back into music, becoming part of the team at Bill Silva Entertainment. And he has learned from his experiences that a career in music is perfect for an avid traveler, and that traveling can actually lend new perspective to artists that can help keep them motivated to push their careers forward:  "The great thing about managing bands is that you can go to these places while managing that band … Before I went on the trip, I could end up letting the music business completely and totally overwhelm me some days, and now it doesn't … When the water runs out in the well in Laos and you're on an island, it's a problem … When an artist misses a flight …it's a different kind of problem."