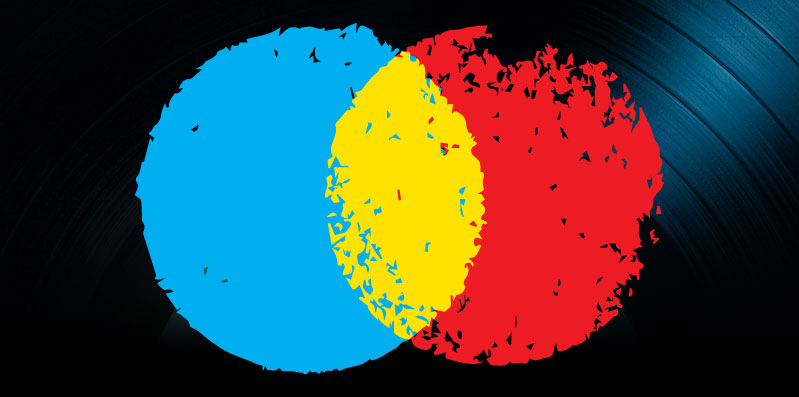 Reality Television, Spotify and Louis CK News, June 30, 2012
Signs that music industry business models are continuing to change were prevalent this past week as record industry executives sought out money-making opportunities outside the traditional system and Spotify moved into the #2 money-making spot for major record labels. Also, analysts looked to Louis CK's successful "DIY comic" career for valuable lessons about making it in the music business.
Unscripted Reality Television a Creative Opportunity for Executives
With the music business landscape continuing to change from the old order to the new, record industry executives have been seeking new money-making opportunities in unscripted reality television as judges, music supervisors and creative consultants on shows like American Idol, The Voice and others, according to an article on CNN.
Artists have long gone after other streams of income as digital music has made its impact on the business, decreasing their reliance on royalties, concert dates and merch sales. Major stars like Beyonce, Carrie Underwood, Gwen Stefani and Queen Latifah have teamed up with cosmetic brands, and even hip-hop and rap stars like Diddy, Jay-Z and the Williams Brothers have picked up liquor brands, nightclubs and book publishing imprints. And, of course, Christina Aguilera, Paula Abdul and Britney Spears have joined up with reality shows as judges.   
And now record label heads like Jimmy Iovine (Interscope), Mathew Knowles (Music World Music), Ron Fair (producer of the Pussycat Dolls/Queen Latifah/Black Eyed Peas) and Antonio "LA" Reid (LaFace Records/Island Def Jam/Epic) are now turning towards unscripted TV shows.
Iovine, who has worked with major pop and hip-hop sensations like Lady Gaga, LMFAO, Mary J. Blige and 50 Cent recently became an in-house mentor on American Idol. And Beyonce's father Knowles, who broke Destiny's Child and now runs his own label has been an executive producer for and appeared on the worldwide-broadcasted reality show Breaking from Above. Revered producer Fair has appeared on Keyshia Cole's BET reality show The Way It Is and has also been a judge on the Canadia talent competition show Cover Me Canada. And Reid, who helped break P!nk, OutKast and Toni Braxton internationally joined Simon Cowell as a judge on the American version of X-Factor.   
And these are only four examples. Many other behind-the-scenes music industry professionals have moved into other areas of entertainment in an attempt to continue to stay afloat when jobs that existed in the old system disappear. Before moving onto different areas of the business himself in 2003, David Geffen said, "You have to be prepared to lose for years and years and years in order to build a successful record company. That's just a fact." Since leaving the label system, he has continued to produce Broadway shows and major films, including War of the Worlds. And Lisa Cortes, who worked for Def Jam and Mercury for years has turned to film production, putting out Monster's Ball and Precious.  
Even corporations are adjusting. Last week, Sony began to look for takers on its New York headquarters after Sony Music Entertainment dissolved Jive and Arista into RCA in order to cut costs.  
For some, Hollywood is too big a shift for music industry veterans, so they even turn to non-musical-competition reality TV. Mona Scott-Young – a former hip-hop dancer and former manager of Missy Elliot, Busta Rhymes and Maxwell – has found great success with Love & Hip Hop on VH1. She said, "I think what's been happening in  music within the last few years and with it changing so drastically, I think that everyone has had to expand their horizons … Not just from a business model for an economical standpoint but also being able to tap into every medium and every resource that's available in the pursuit in building their brand or even promoting their projects and their artists. So television is a very natural medium."
Scott-Young added that the transition is not so bizarre as those watching it happen might initially believe:  "There is also the thought process that a lot of the talent made for very successful film and television projects came out of music and … the television networks and film studios leveraged and capitalized on [it]. So I think the thinking was that we might as well move into these arenas ourselves and take advantage of the very same things we spent so many years building."
Spotify Now in #2 Music Industry Revenue-Earning Spot, Behind Apple
After all the complaints that have flowed through the music industry since Spotify's launch in the U.S. about how the streaming service brings in lackluster revenue, it has now become the #2 revenue source for major music labels, an inside source within the company told Business Insider this past week. And the #1 source is of course, Apple's iTunes, which paid an estimated $3.2 billion to record labels in 2011.
Last month, official numbers showed that 23 million people used the service for a combination of free and paid services. However, the source said that the gap between Spotify and Apple revenues is still large:  "iTunes is way up here … and everyone else is way down here."
Still, at the 2012 SXSW conference in Austin, Spotify investor Sean Parker said, "If we [Spotify] continue growing at our current rate in terms of subscriptions and downloads, we'll overtake iTunes in terms of contributions to the recorded music business in under two years."
Founded in Sweden in 2006 by Daniel Ek, Spotify is raising $220 million in 2012, which would give it a $4 billion valuation. And Goldman Sachs has invested $100 million, according to the New York Times. In 2011, Spotify raised over $100 million and was valued at $1 billion.
News of Spotify's latest fundraising efforts were first reported back in March, but investors told Business Insider they were unsure of its prospects, because Spotify does not own the content it is selling – the labels do. However, many music business experts feel that as business models continue to change within the music industry, labels will support Spotify as an alternative to iTunes, which many have felt is gaining too much control over the marketplace.
What DIY Musicians Can Learn from Comedian Louis CK
What does it take to be a successful DIY artist in today's music business? Louis CK has an idea, according to a piece posted in the "Underwire" section of Wired. By reinventing the entertainment business with creative and successful models and focusing heavily on what his fans want, he is reshaping the way all entertainers should manage their own careers.
Louis CK's first surprising step was to agree to work for next-to-nothing just to have total creative and business control over his FX hit Louie. His feeling was that it was more important to him to make the type of show he wanted to make (and that his most diehard fans would want him to make) than to make millions.
Then he decided to go the same experimental sales route that Radiohead went in 2007 when the band used a "pay-what-you-want" model by selling a $5 comedy video direct to fan on his website instead of shopping it to HBO or Comedy Central as a special. By selling it online without any DRM, he opened himself up to a lot of piracy … but he still sold over $1 million worth in less than two weeks.    
And now, Louis CK is making another major move by selling tickets for an entire tour on his website at just $45 per seat, for all seats and in all cities. And within that price is all taxes, fees, etc.
So, which lessons can DIY musicians take from Louis CK's business moves? There are at least five:
Be good.And now, be even better, because with the plethora of streaming music services erupting, the music business is shifting to favor repeated listens.
Stay in control. Louis CK teaches the lesson that it is better to keep creative control over the art you produce, no matter where you are in your career. Otherwise, they get "watered down" and your message and mission gets clouded by "competing visions."
Keep deals simple. Even though technology is complicating the way musicians and other artists put out their material and connect with their fans, Louis CK has proved that simple deals are still most attractive. Bundling and fees do not sell more products or tickets. Selling one unit of something for a flat price works best.
Get rid of fees. Ticket sellers were outraged when Louis CK refused to go through Ticketmaster or any other service to sell his latest tour. But he espouses the idea, "Who cares?" He recently wrote, "Making my shows affordable has always been my goal but two things have always worked against that … High ticket charges and ticket resellers marking up the prices. Some ticket services charge more than 40 percent over the ticket price and, ironically, the lower I've made my ticket prices, the more scalpers have bought them up, so the more fans have paid for a lot of my tickets. By selling the tickets exclusively on my site, I've cut the ticket charges way down and absorbed them into the ticket price. To buy a ticket, you join nothing. Just use your credit card and buy the damn thing. Opt into the e-mail list if you want, and you'll only get e-mails from me." So, when musicians use a direct sales model, they are also able to collect e-mail addresses from their fans. When selling through iTunes or other platforms, they don't get the e-mail addresses and usually, even worse, someone else does.
Control the relationship with fans. Louis is in charge of selling his brand to his own fans. He owns everything from the TV show (which he also edits), to the live, taped special and the tour. That means he can control the messages he is sending out and build trust with his fans that will keep them coming back for more.