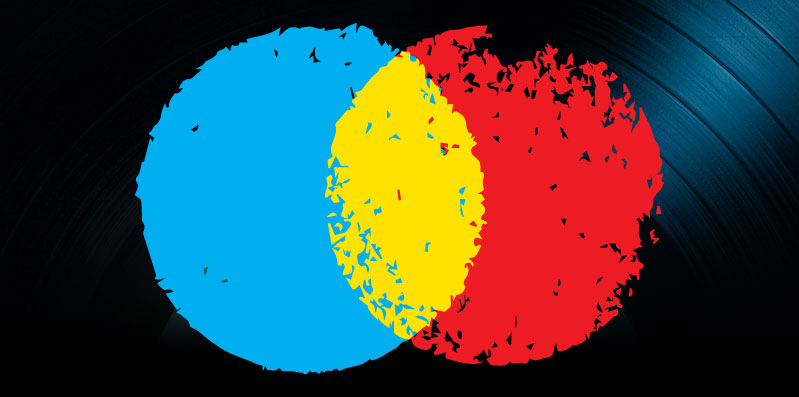 Music Discovery Platform and Legacy Artist News, December 8, 2012
Spotify topped five million paid subscribers worldwide and announced plans to expand as a music discovery platform. Also, artists and music industry experts shared what legacy artists are really doing to supplement their income in the ever-evolving music industry.
Will Spotify Corner the Music Discovery Market?
Spotify's chief executive Daniel Ek announced recently that the streaming platform now has five million paying subscribers (and 15 million active users) worldwide and will add a more "human" touch to its offering in early 2013. And alongside this news came word that as of December 6, Spotify now offers the entire Metallica catalog, according to Billboard.biz.
Since its U.S. launch one year ago, Spotify has convinced a million U.S.-based users of the benefits of its paid offering. Ek also revealed that his company has paid out $500 million in royalties to artists and labels and that this number is growing as more people sign up for the service.
Ek, who has previously declared that his goal is to have all the music in the world available to Spotify listeners made the announcement about Metallica finally getting on board at a New York press conference. He mentioned that a suite of new features will be rolled out early next year that will help music fans more easily connect with bands, each other and discover the new music that is most aligned to their tastes.
Ek admitted, "Spotify is great when you know what you want to listen to, but not so great when you don't." He said that enhancements to the service will include a new page that suggests music (similar to Pinterest), photos and information about recommended artists.
Spotify also plans to add album reviews and Songkick concert details so users can get more real-world information about recommendations and their favorite artists:  "We want to make discovery even more seamless and intuitive … How do you do that? You make it truly human, and you make it personal. We want discovery on Spotify to give users the context that's been missing."
Spotify has already begun to reach out to celebrities and industry experts who will create playlists to connect to their fans and help them find new music. At the press conference, Ek displayed a playlist that Bruno Mars developed. Thanks to the new features, users will be able to follow not only artists but also other music fans that share the same interests.
The press conference also showed how much the digital music landscape has evolved since Napster days, as it reunited Lars Ulrich and former Napster co-creator Sean Parker, who were engaged in a well-publicized battle in the late 1990s that damaged both of their public profiles. Ulrich has continued to make headlines for fighting tooth and nail against having any of Metallica's music on peer-to-peer sites or music streaming services. Ek brought the former foes on stage to "bury the hatchet." Parker admitted that he and Ulrich were "more alike than different," while Ulrich praised Napster for being "smart," before announcing the entire Metallica catalog would now be accessible to Spotify users.
Ulrich said that after his band recently reclaimed rights to its music, "We wanted to see what were the best options out there … Spotify has really solidified itself as not only the leading streaming service, but pretty much the only one. We were reay to jump as soon as we took control of our own masters."
Ek said that the philosophy that will inform his company's growth is simple:  "It's not just about having a big catalog. It's about finding great music."
Legacy Artists Adjusting to Industry Shifts
The music industry continues to grow and shift, leaving even the most established artists scrambling to find new revenue sources, despite some positive evolutionary signs in the past few years. And according to Phil Rosenthal of the Chicago Tribune, even major acts like Elton John and the Rolling Stones are concerned about the future. And while some are upping their touring frequency and the price of tickets to make up for revenue losses brought about by digital music, others are reluctant to overcharge. Thirty-seven years ago, John admitted to Playboy, the cost to fans for tickets should be based on the value of the experience being offered:   "I'm very anti putting the price (of tickets) beyond eight-fifty … To see a Sinatra, to see a Piaf if she were still alive, to see a Dietrich, yes, I would say charge what you like, because you're only going to see these people once in a life time, or you're the Rolling Stones … Now it's rather macabre:  'Should we see them 'cause they might not be around next year?"
But the Stones have endured, and are celebrating their 50th year as a band with a series of shows. And they will in fact be asking for $831.90 – including Ticketmaster fees –from fans for front-of-the-house general admission and reserved floor seats at their upcoming show at Brooklyn's Barclays Center. Fans that want to invest in premium packages and merchandise will pay more.
While the costs to fans of experiencing the Stones live are on the highest end of the spectrum, the willingness for bands like this to charge as much as they can get is more proof that since the music industry completedly changed years ago, performers have had to get really creative about ways to earn money. Many established artists have gone on the road and invested huge chunks of their budget in marketing back catalogs, merchandise and more personalized experiences with their super-fans.
Still, said Rosenthal, others have turned to seeking out live shows at personal residences and any other venue – no matter how big or small – in order to earn a living, using the Internet as a way to get the word out and create a new community of fans who are willing to support them financially and otherwise. Amanda Palmer, of course, has become a poster child for the new entrepreneurial spirit within the music industry. She made history last summer when she reached her $100,000 album project goal on the crowdfunding site Kickstarter in just seven hours, eventually hitting a record-breaking $1.2 million.
Hard-working singer/songwriter Dan Navarro plays 80 shows per year, showing up for fans on ocean cruises and playing shows at people's homes. Originally a part of the signed duo Lowen & Navarro, he started to reach out to his audience for support when the group was dropped in 2003:  "The new revenue stream choice – if there is a choice – comes down to deciding between new things to sell or new ways to sell the old thing, or more likely combos of both … Demand for music hasn't gone down one iota. It's actually increased. But it's been effectively devalued … To make it viable [has meant] a return to an old system, the oldest part of which is to do it yourself."
And musician, producer and director of programs for the advocacy group Future of Music Coalition said that the "DIY artist" spirit has been around for a long time; reaching out to fans directly is not a novel phenomenon:  "Fan funding is something that's gotten a lot of attention, especially because of Amanda Palmer … But it's something that's existed a really long time if you go back to patronage and classical music 100 years ago."
The Future of Music Coalition recently conducted a multi-year study on artist revenue streams that showed there are 42 potential music revenue sources, though no artist can use all of them at once. A singer/songwriter might use 25, whereas a classical or session musician might only have access to a few. Some of the less considered sources of income include ring tones, YouTube partnerships, persona licensing, speaking engagements and teaching.
But Rosenthal points out that because some revenue streams have become more valuable, the value of others has diminished. For example, because TV shows and films have started to license more music from bands in recent years, those that once made their living composing and performing scores might be seeing less opportunity.
Of course, the impact that digital music has had on traditional radio has also been hotly debated. Traditional radio stations and streaming radio companies continue to fight over royalties as up-and-coming acts find their opportunities for radio exposure dwindling. Kurt Hanson, chief executive of the Chicago-based Internet radio operation AccuRadio said, "The big three [recording] labels each want to [continue to] receive $100 million checks each year … All of us who are webcasters are fully supportive of paying reasonable royalties to musicians. [But] I think it's important to recognize that the potential value to those musicians of radio airplay, and of building their fan bases, is far greater."
Rosenthal points out that in the modern market, "exposure" can still make a sizable impact on an artist's success, at any stage in that artist's career. U2 gauged the market in 2004 and decided that it could reach the most new fans by attaching itself to Apple's marketing.  In 2005, Bono told the Chicago Tribune, "We piggy-backed this phenomenon to get ourselves to a new younger audience."
And David Bowie seemed to be predicting the demise of the old music industry order when he made $55 million in January, 1997 selling " Bowie Bonds," a security attached to 10 years of royalties to 287 of his songs across 25 of the albums he recorded prior to 1990.
Navarro explained that artists that want to make it need to prepare to work much more proactively than artists 20 years ago:  "The old passive way was you make a record, you put it on the radio, you generate income from record sales as an artist or radio play as a songwriter, and there's your nut … Now you have to go out there and grab it." But he added, the payoff for hard work now can be much greater for artists that are willing to go for it, play some of the much smaller or creative venues (like churches, etc.) and take out the middle man. "All the money goes to the artist, everything they take in, unlike a proper venue that has to take a percentage for overhead and their own profit."
Even Elton John, who at one point put touring third on his list of revenue sources, will play 120 shows in 2012, including many at smaller cities like Kalamazoo, Mich. and Evansville, Ind.
As Navarro concluded, you have to get out there. "If you don't get out there live, there are very few opportunities to hit the well … That seems to be key to a lot of people who have survived in the new paradigm."