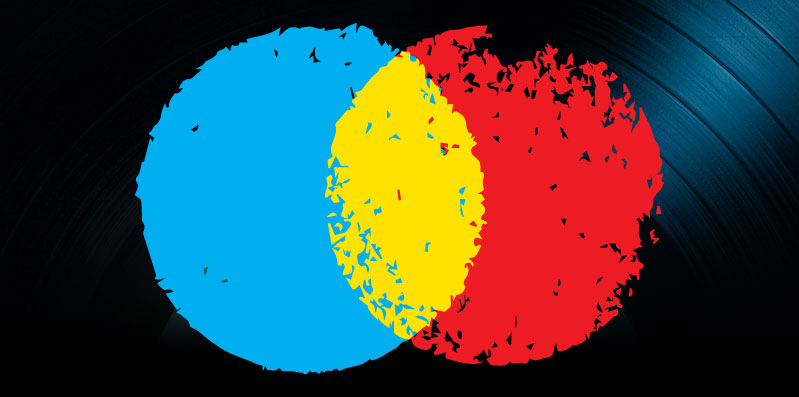 Music Business News, January 21, 2012
This past week in music, industry analysts highlighted trends that have emerged during the Digital Age as experts claimed January is the best month for artists at all levels to release an album, and a study of the Billboard chart system showed that artists who show up on these charts only spend about five years there. Also, the file-sharing giant MegaUpload was finally shut down by the U.S. Department of Justice and labeled a "mega conspiracy."
Want to Make it Big? Release Something in January
January has long been labeled a "dead month" in the music industry. But a study of artist releases – both major label and independent – conducted by the Independent showed it could actually be the perfect time for particularly emerging or lesser-known bands to sell more albums and register on the charts. And scoring a #1 hit is a good move for any band, as it increases sales, radio airplay and can garner better spots at live music festivals.
Since 2006, January releases have catapulted quite a few independent bands and artists to #1 on the charts, including The Arctic Monkeys in 2006 (Whatever People Say I Am, That's What I'm Not) and The View in 2007 (Hats off to the Buskers). And Adele's #1 success in January, 2008, 19 inspired her to release her album 21 in January 2011, an album which sold 200,000 copies in its first week and made her the best-selling artist of last year.
What is the advantage for artists of a January release? The biggest benefit is that sales of just 30,000 albums can earn them a #1 spot, whereas in other months, that sales figure would have to be about three-times that much.
This year, new artist Lana Del Rey is hoping to replicate Adele's formula for success by releasing her debut album at the end of this month. However, in competition with her will be Adele herself as well as more established artists Bruno Mars and London indie band The Maccabees, all releasing their third albums the same week.
Experts say the real reason January can be such a prime month for new artists in particular to get noticed is because it is during this time of year that the media and music fans are hungriest for something new. According to John Hirst from HMV, there has typically been six weeks of silence after Christmas and "…When no one's released a record for two months the public's appetite is for something new. It's easier to get media attention and positive reviews so an album can over-perform."
How Long is the Career of a Billboard Artist?
Artists who make Billboard charts are there for only about five years on average, according to a study  spend on average only about five years  A recently-released professional study conducted by Storm Gloor, MBA at the University of Denver's College of Arts and Media (CAM) and published in the 2011 Music and Entertainment Industry Educators Association (MEIEA) Journal. And according to Gloor, more than one-third who make the charts will be "one-hit wonders."
This study is based on analysis of Billboard charts and other pop music data and is phase one of a research project designed to figure out how artists' popularity and the length of their careers have been impacted by the huge music industry shift brought on by the digital revolution and other major events of the past 15 years. This first part of the study analyzed over 50 years of Billboard music charts.
The official results were that artists stay on Billboard charts in some capacity from 3.95-6.16 years and that 34-percent of those whose debut albums – of any genre –hit the charts only appear there once. However, with pop artists, that figure is 50 percent.
Gloor said the results of this study will be particularly important to aspiring artists who want to plot out real, long-lasting careers in music:  "The research is important to aspiring artists in understanding their own long-term planning in light of such realities. They need to know what they are facing as they start planning for their careers and beyond." He also said this information could help labels, as they will be able to use it to create more effective promotional strategies for their artists going forward.
The second part of Gloor's study will involve an examination of music business trends and how they affect the popularity of artists who make the charts. According to Gloor, his initial findings have been that artists who chart might gain national popularity faster, but will not likely stay in the spotlight for long.
MegaUpload Shut Down by Feds
One of the world's most formidable file-sharing websites MegaUpload finally bit the dust on Thursday as it was shut down by the U.S. Department of Justice for violation of piracy and copyright laws. The feds issued an indictment declaring that MegaUpload was a "mega conspiracy" and labeled it a global criminal organization stating its members "engaged in criminal copyright infringement and money laundering on a massive scale."
The indictment also charges MegaUpload executives with earning $175 million through subscription fees and advertisements and taking $500 million in royalties from movie producers, authors, musicians and other copyright holders.
According to an article in The Washington Post, prosecutors stated that the company attempted to hide the fact that they were paying users to upload illegal movies and music and used the financial windfall this practice created for a "lavish lifestyle." Federal agents confiscated dozens of luxury autos, including site founder Kim Schmitz's, aka "Kim Dotcom"'s Rolls-Royce, which sported the license plate "GOD."
Of course, MegaUpload is just one of a number of services that provide file sharing online. Sites such as Mediafire and Rapidshare and also cloud storage services like Box.net and Dropbox also offer easy ways to share content. This shutdown and the potentially impending SOPA and PIPA bills – which brought about internet-wide protests by Craigslist, Wikipedia and Google last week – has many running legitimate services concerned about their future and whether or not the government has the right, even in the absence of a passed bill, to shut sites down for hosting pirated content without allowing the companies to defend themselves in court first. As Eric Goldman, a professor of intellectual property law at Santa Clara University said, "They will wonder if they have done anything different from MegaUpload, and does that mean the Feds will come through their door?"
One detail that made MegaUpload different was that it managed to get celebrities on board to support it with its online marketing campaign featuring Kanye West, Lil' Jon, Sean "Diddy" Combs as well as Russell Simmons and director Brett Ratner, who all professed their love for the site in a series of promotional videos.
The indictment against MegaUpload was unsealed Thursday, but was issued by a federal court in Virginia on January 5. The Justice Department released a statement with the indictment:  "This action is among the largest criminal copyright cases ever brought by the United States and directly targets the misuse of a public content storage and distribution site to commit and facilitate intellectual property crime."
Authorities were dispatched last week to arrest three MegaUpload executives employed by its two companies Megaupload Ltd. and Vestor Ltd. in New Zealand, including the site's founder, Schmitz. The indictment also charged the two companies with running a "racketeering conspiracy, conspiring to commit copyright infringement, conspiring to commit money laundering and two substantive counts of criminal copyright infringement."
In retaliation for the shutdown on Thursday, a hacker group named "Anonymous," linked to the Twitter accounts @YourAnonNews and @AnonOps took down the websites for the Department of Justice and Universal Music as well as for the Recording Industry of America and the Motion Picture Association of America.
The Justice Department also seized 18 additional domain names linked to the case.