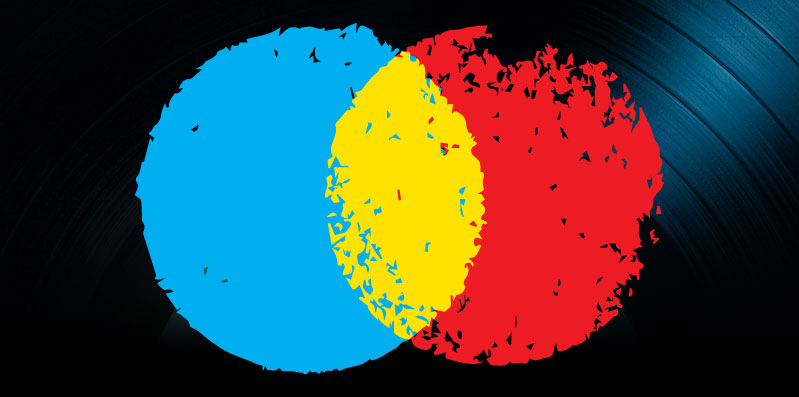 MTV, Copyright Law and Pay-What-You-Want News, March 17, 2012
Initiatives to bring more money to artists took the spotlight this past week as Viacom announced its upcoming Artists.MTV ecommerce solution and a court ruling against music piracy in India forced the shutdown of 104 sites offering unauthorized music. Also, blogger Aaron Colter analyzed how the "pay-what-you-want" business model could reform the music industry.
Artists.MTV Poised to Create New Revenue Streams for Musicians
MTV is in the process of building new artist-focused ecommerce sites where they can sell MP3s, concert tickets and merchandise, according to an article published by BloombergBusinessweek. The new Artists.MTV websites will be ready for musicians to build in May, and Viacom, Inc. hopes they will help MTV build a stronger business relationship with performers than has previously been possible. Many analysts note that this move could also could serve to re-connect the network – which has in many ways moved away from music towards reality programming and other forms of entertainment in recent years – to its musical roots.
Artists will be able to control their own sites and upload music, videos and photos as well as link them to Facebook and other social media sites. Vice president of digital music strategy at MTV Music Group Shannon Connolly said that Viacom's hope is to streamline musicians' online presence and also create a viable revenue stream for artists to help them overcome the challenges they have had in recent years making a real living off touring and traditional recording:  "We felt like the world needed a place that's comprehensive and thorough and that allows artists to connect with fans at scale … The goal is to help artists get paid."
Artists.MTV will also be linked to the VH1 and CMT music channels and will share advertising revenue earned through the pages with the musicians themselves. Artists will also get most of the revenue from MP3, tickets and merchandise sales thanks to a partnership with Topspin Media. Those signed to labels will also be able to send traffic to their other sales outlets. There will also be a "Tip Jar" feature on all pages, 100% of which will go to the artists.
Unsigned acts as well as mega-artists will both be able to create pages. MTV currently hosts approximately 10,000 artists pages. But the Artists.MTV project will increase this number to over one million pages at the time of public launch in the fall.
Connolly said the long-term goal is to make every artist searchable through the new network:  "Music fans should be able to search for any artist and never strike out … You should always get a result." And MTV's hope is that by creating a streamlined, artist-friendly web page setup process, more musicians will be drawn to participate:  "The pages will also allow artists to post once and publish everywhere." Users will be able to choose whether they centralize their posts and updates through Facebook, Twitter or a variety of other online sharing services.
Viacom will also not demand that artists use specific retailers. They can connect pages directly to any digital music store to sell their tracks, connect to their preferred tour promotion website or send visitors to music videos on Vevo,com, YouTube or any other video services. Connolly said, "The goal here is to give artists the opportunity to monetize what they do."
There will also be an opportunity for artists to be featured on Viacom's TV channels. Starting in May, MTV, VH1 and CMT will each select an artist each month to showcase on the air through music videos, other TV shows and in promos. This announcement was made at the South by Southwest festival this past week.
MTV has already signed up high-profile artists to pioneer Artist.MTV. The pages will officially launch to the public in September, around the time of MTV's Video Music Awards.
Over 100 Music Pirates Punished by Major Court Ruling in India
All 387 ISPs in India were forced by court ruling to block 104 sites that provided illegal music last week, providing a big win for proponents of SOPA-style legislation worldwide. However, an article on TorrentFreak stated that while many organizations within the music industry abroad celebrated, the Indian music business would like to see rulings like this as an opportunity to teach pirates and others with a passion for music about copyright law and how to properly adhere to music licenses.
MPAA Chairman and CEO Chris Dodd praised the ruling, saying, "Content theft is a global problem and we must have a global commitment to solving it. This is an important opportunity for the Indian government to move forward with strong protections against online theft." He also added that he hoped the film industry would continue to show similar proof that it is possible to be both "pro-technology and pro-copyright at the same time."
While the recent ruling in India may seem like a victory for SOPA and other legislation, it is not necessarily groundbreaking. India has had site-blocking legislation in place for quite some time. In fact, Indian film companies have won cases in the past – though not on as large a scale as the most recent ruling.
At the Calcutta High Court, 142 music companies affiliated with the IMI – India's answer to the RIAA trade group – got licenses to bring about the shutdown and cooperation of every last ISP. And implementation will be just as thorough:  ISPs will have to implement both DNS and IP address blockades to prevent pirates from accessing a DNS outside India. Deep Packet Inspection will also be monitoring the process to make sure the domains stay blacked out.
IFPI CEO Frances Moore commented, "This decision is a victory for the rule of law online and a blow to those illegal businesses that want to build revenues by violating the rights of others." However, she added that she hoped the Indian government would use cases of website blocking as an opportunity to examine even further anti-piracy legislation, especially since one of the main sites – Songs.pk – has already managed to get around the blockade by re-launching as Songspk.pk.
Even though Indian record labels have been forceful about blocking sites, Apurv Nagpal, CEO of India's major label Saregama stated that the goal was not to annihilate offenders, rather to acknowledge sites' passion for music and help teach them how to obtain proper licenses:  "We don't want these sites to be shut down. We want them to pay a license fee and flourish asa business … There are legitimate businesses in operation too. The scope is there, and we want these sites to be legal."
Will "Pay What You Want" Save the Industry?
Trusting fans to pay what they want for music has been a radical and somewhat controversial topic since Radiohead released their first post-EMI album In Rainbows using this business model in 2007. And while many fans did download the songs without paying for them (playing out the music industry's greatest fear), the album still brought in more revenue for Radiohead before its regular release than their previous traditionally-released album Hail to the Thief. And according to a post on Digital Trends by blogger Aaron Colter, this and many other examples signals that the "pay-what-you-want" idea could actually be helping to rebuild the future of the music industry.
Colter noted that the fact that digital sales surpassed physical album purchases for the first time ever in 2011 could provide the perfect opportunity for innovative musicians and industry leaders to get out of the rut of some of the long-standing, outdated business models that have been dragging profits down since the beginning of the Digital Age.
The pay-what-you want model has been big in recent years with Radiohead and other artists experimenting with the strategy and crowdfunding sites like Kickstarter, Pledge Music and others helping enlist the help of their fans to raise money for their dream projects. While some artists have been successful at adopting the model, Colter points out that others have not and that even Radiohead has now abandoned the idea, signifying that perhaps relying solely on consumers to pay when they don't have to "may not be a sustainable practice for artists or record labels."
And a lot of indie artists and entrepreneurial music startups have crashed and burned. The site Patronism launched in 2011 and offered a subscription-based service where fans could connect with their favorite bands by paying no more than $10. However, the company has been unable to expand beyond a roster of small, unknown acts. And the website Daytrotter changed from free downloads supported by ads, to private and ad-free subscriptions that start at $2 per month. The site claimed that the cost of recording and distributing free music via ad revenue was unsustainable. Those who have taken the pay-what-you-want approach agreed that the success of the model greatly depends on musicians making an extra effort to reach out meaningfully to fans who contribute, especially those that contribute the most.
Colter also pointed to Jared Mees, musician and manager of the Portland, Oregon-based label Tender Loving Empire. He started an online system called The Priceless Music Project in 2012, reaching out to IndieGoGo fans in an attempt to raise $48,000 to fund a pay-what-you-want site. He wanted to add the "guilt factor" of disclosing details the related costs bands have for producing a record, ongoing touring expenses and how much money the most supportive fan donated.
While his project only raised $4,000, Mees said that he still plans to add the model to his label's website next year. He also added that he doesn't think record labels will ever become extinct, even if they don't get on board with new strategies, because they will always be strong "curators and consultants." However, the breakdown of income for most indie artists is typically split between a few different sources. In Mees' case it is 30 percent digital downloads, 20-25 percent physical albums, 20 percent show ticket sales, 15 percent licensing and 10 percent merchandise.
In his post, Colter also agreed that while big-name, intensely popular artists need a large team of professionals to stay afloat, the idea of the record label still could be changing from focusing on a large roster of musicians into revolving around a single artist. And he pointed to the example of DIY dynamo Amanda Palmer, who has managed to run her career the help of a small team by staying on top of online tools and connecting with fans worldwide through a rigorous touring schedule. She releases all her music by the pay-what-you-want creed through Bandcamp, sometimes donating proceeds to charity. And many agree that this model helps fans feel connected to artists in a meaningful way and encourages them to pay more.
And Palmer said that the key to any successful model is making it easy for the consumer:  "… I have a fundamental belief that people love to support artists. [W]e just need to work towards a system where the act is as simple as tossing a dollar in the basket of a musician whose street music you've been enjoying. Musicians need so drop any shame they've had in the past about asking. The asking has to just be second nature and feel as shameless and natural as the act of playing music itself."
(For more on the concept of taking the shame out of making money playing music, take a look at the interview with Brian Meece of the crowdfunding site RocketHub published last October. As Brian said, "You want to push the 'trade,' not the 'aid' angle.")
Lastly, Colter discussed the importance of using technology as a means of empowerment. Being a musician has not been a money-making scheme or even a very stable source of income for most that choose that path. However, he said, "… with the democratization of platforms that help bands reach fans and distribute their music, there's never been more potential for a musician to cultivate a dedicated number of supporters. Combined with the right tools and the tenacity to engage listeners, musicians should feel more empowered today than ever before."
And while the pay-what-you-want method might not be proving to bring great wealth to those who implement it, Colter concluded that the basic concept of "a direct exchange between creator and consumer" will likely be the way the music industry will continue to save itself in the future.