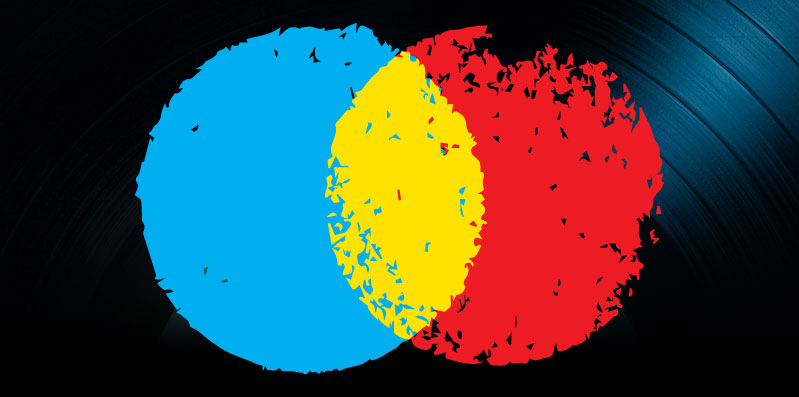 Major Label Lawsuits, SESAC and Columbia Records News, March 4, 2012
Lawsuits took center stage last week in the music industry as an audit shed light on the problems major labels are facing, and performing rights organization SESAC struggled with an anti-trust lawsuit. Also, the co-chairmen of Columbia Records talked to the Los Angeles Times about the secrets to their label's success.
What is at Stake for Major Record Labels?
The music industry has been buzzing with lawsuits stating that major labels have been substantially under-paying digital royalties to artists including Kenny Rogers, Sister Sledge and Rob Zombie. These artists have continued to claim that this has happened because music companies have been falsely identifying online music purchases as "sales" – which bring artists only 10-20 percent of total revenue – instead of "licenses" – which are supposed to give them 50 percent.
Up to this point, the courts have had no answers for either artists or labels about how to prevent this miscalculation of revenue from happening and what fair distribution of profit should be. But solutions could be coming as soon as April, according to an article in The Hollywood Reporter.
In 2010, a groundbreaking case was filed by Eminem's producers, FBT Productions against Aftermath Records, a subsidiary of Universal Music Group that first introduced this problem to the public. (And we got the inside scoop on this case last summer on the Musician Coaching site from entertainment lawyer Patti Jones, Esq.) An audit report leaked to The Hollywood Reporter, that was prepared by the plaintiff's accountant and will be critical to the appeal case – a jury trial – when it begins on April 4, showed that millions of dollars that should have gone to FBT have been claimed by Aftermath already. It also provides insight into the many other methods record labels use to keep income from their artists, including exaggerating the costs associated with TV advertising.
The audit report covered the period between July 1, 2005 and December 31, 2009, the time period when iTunes first became a major source of income for the industry. It showed $3,810,256 in licensing fees were lost by the artist and his production team. Aside from digital income, the audit also explored underreported income in other areas, including vinyl sales of more than four of Eminem's albums, units sold at U.S. military bases, proceeds from litigation wins against Kazaa Napster and YouTube and royalty miscalculations on tracks that used samples or contributions from other artists. And Aftermath also allegedly kept $2 million in order to pay for legal costs attached to the upcoming trial during that 2005-2009 period. Audits have also been prepared for the years 2002-2005 and 2010-2011.
U.S. District Judge Philip Gutierrez responded to the original case in October stating that the 50-percent royalty amount was just an amount applied to the general issue of how to handle digital income that did not apply across the board and had to be determined on a case-by-case basis. He said, "The 9th Circuit only determined that the Masters Licensed provision dictates the royalty rate for proceeds from permanent downloads and mastertones. Under the Masters Licensed provision, FBT and Eminem are generally due royalties of 50 percent. It remains to be determined what figure that 50 percent is applied to." Gutierrez added that the language of the agreement regarding medium and container deductions was ambiguous, but that there was evidence that record labels knew it could only be applied to audio tapes and CDs, not digital downloads.
The judge ruled in the original case in favor of the record label in one area – Eminem's side projects. He stated that these should not be included in the 50-percent royalty calculation rate. However, Aftermath now wants the judge to reject the audit report in the upcoming trial.
Regardless of the outcome of the case, it does provide proof that millions of dollars could be at stake for just one artist. And hundreds of millions of dollars are likely to be at stake across the entire label system when all the other artists missing digital royalties are considered.
Sale of SESAC Hindered by Anti-Trust Suit
An anti-trust lawsuit filed against Nashville-based performing rights organization (PRO) SESAC continues to inhibit its sale, according to the New York Post. Owners – including investment bank Allen & Co. and hedge fund Och-Ziff – hired Goldman Sachs to shop it for $500 million in mid February.
The anti-trust suit was filed against SESAC by over 1,000 television broadcasters who license songs for jingles and theme songs in a Manhattan federal court in November 2009 and alleged that SESAC was practicing anti-competitive tactics. The broadcasters claim that SESAC continues to enforce a blanket annual fee for all its music, which makes the process of negotiating with individual artists for song rights difficult. They also claim that SESAC charges much higher fees than other PROs – BMI and ASCAP.
SESAC, the only for-profit PRO defended itself stating that it could not gain monopoly power because it is much smaller than the other PROs. The company attempted unsuccessfully to get the suit dismissed and has failed to get parties to reach a settlement.
A prospective buyer stated that the suit was "troubling" and could definitely break SESAC's business model if lost. The source added, "Part of SESAC's sales pitch is that they have a lot more flexibility on pricing [than competitors]."
Another potential buyer stated that the sales book did not make reference to the law suit, though the company has been openly discussing the issue in sales meetings. SESAC has not issued an official statement.
Co-Chairmen, on the Secret of Columbia Records' Success
Rob Stringer and Steve Barnett, co-chairmen of Columbia Records have attributed the success of the label to their dedication to collaborative decision making, said a piece in the Los Angeles Times published on March 2.
Of course, their success has also been bolstered by its artists, which include Adele. The Grammy winner's album 21 has spent 22 non-consecutive weeks at #1 on the Billboard 200 list. It has also sold 7.6 million units, and has helped bring Columbia to the point where it represents almost 10% of sales of all current releases in the U.S., according to a recent Nielsen SoundScan report, figures which have brought it from fourth to first place in the past year.
Adele herself said it was CEO Stringer and COO Barnett and their passion for music that drew her to Columbia:  "They're still huge fans of music. I haven't met many record company execs of huge labels who still feel like that."
Headquartered in New York but born in England, the executives insist on making all decisions for the label together, speaking nearly 40 times per day. And like an old married couple, they have been known to complete each others' sentences. Stringer said, "I know it sounds like some bloody Disney thing, but we don't argue."
Barnett moved to the U.S. in 1986, and came to Columbia in 2005 from Epic Records, a subsidiary of Sony. Nine months later, Stringer –who is the younger brother of Sony president and CEO Howard Stringer – came on board after relocating from London, where he ran Sony Music for Britain and Ireland, where he worked for 20 years.
And Columbia has been thriving. The music industry had its first positive sales year in 2011. While many other long-standing record companies are losing artists and fading into obscurity, Stringer and Barnett have been able to resign legendary artists such as Barbra Streisand and have also add new artists like Foster the People, the Shins and Jack White. Columbia has been around for 125 years, and has 94 artists such as Tony Bennett, Bob Dylan, Bruce Springsteen, Neil Diamond and Beyonce.
Stringer and Barnett admitted that they had a difficult time rejuvenating the label when they first arrived. Barnett dropped Jonas Brothers, Katy Perry and several acts that went onto become platinum artists at major labels. But they decided to start again, because, as Stringer said, "I thought we needed a revolution." They managed to attract major producer Rick Rubin as the label's "creative guru," who was co-chairman of the label as it was restructured until 2011 and produced five tracks for 21.
Stringer and Barnett also branched out into television, which helped Columbia advance even further. In 2007, they joined forces with Nickelodeon to co-produce tween shows Victorious and Big Time Rush alongside companion albums. And in 2009, when Barnett showed him a scene from an upcoming TV series Glee, Stringer flewto L.A. and met with the show's co-creator. Every Tuesday, Columbia puts songs from the each new episode on iTunes and releases Glee compilations. The label has sold 6.9 million of these albums and over 33 million song downloads. The co-chairmen intend to launch a similar campaign with NBC's new show Smash.
And Columbia has also branched out into branding, attaching itself to Wal-Mart – which sold 784,000 copies of the 2008 AC/DC record Black Ice in the first week. Columbia also attached to QVC with Susan Boyle, who sold 36,000 albums on the channel in the first 13 minutes.
Ian Montone – owner of the company that manages artists including Jack White and Foster the People – said the label succeeds because of its flexibility and artist friendliness. Columbia let White keep his masters and use his own label, Third Man, in partnership with Columbia to manage a release:  "They don't get too penned in to any one structure … If there's an artist they want, they will make it happen."
Stringer and Barnett are currently working hard on Columbia's 125th anniversary. The celebration will last one year, starting in the Fall with the coffee table book 360 Sound:  The Columbia Records Story." The deluxe version will provide the stories of 263 important releases, including John Philip Sousa's "Washington Post March" and will also have a USB flash drive of all the songs.