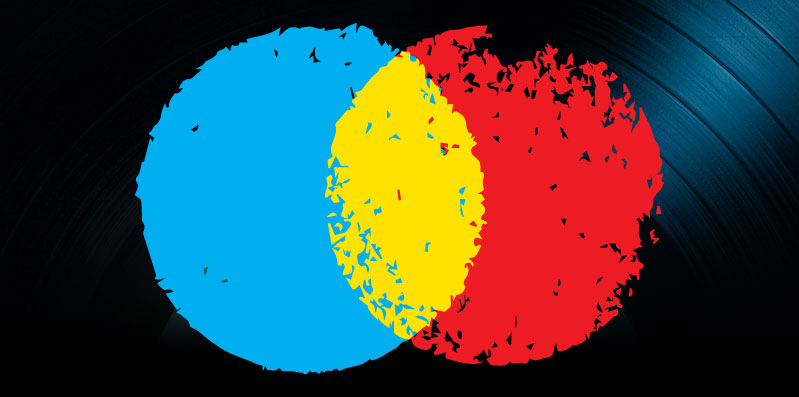 Internet Radio, Digital Piracy and BandPage Connect News, November 17, 2012
Last week, well-known artists went up against the Pandora to debate over the Internet Radio Fairness Act. And the RIAA reacted to statistics that show illegal downloaders buy more music than other listeners. Also, BandPage announced a new tool for artists, which helps them better manage their online presence across platforms.
Pandora's Royalty Complaints Criticized by Artists
On Wednesday, over 100 artists spoke out by signing an open letter criticizing Pandora Media and its Internet Radio Fairness Act, which, if passed, would change the way royalty rates are set for many online radio services. Artists have, until now, remained relatively silent about their opinions about Internet radio royalties as the debate among broadcasters, technology and major music companies and record labels has raged, according to a blog post on The New York Times website.
The letter was signed by many stars and music legends, including Billy Joel, Jackson Browne, Rihanna, Sheryl Crow, CeeLo Green and Don Henley. It pointed out that all those who work with artists are partners in their careers and should treat them accordingly:  "Pandora's principal asset is the music … Why is the company asking Congress once again to step in and gut the royalties that thousands of musicians rely upon? That's not fair and that's not how partners work together."
Music industry group representing record companies, a major musicians' union and others, the MusicFirst Coaltion first published the letter. It will also appear as an ad – paid for by MusicFirst and SoundExchange – in the next issue of Billboard.
Pandora's founder Tim Westergren responded to the artists' letter, saying that in order for the Internet radio industry to continue, a "permanent fix" needs to be implemented. Pandora has been complaining about royalties since 2007, when the Copyright Royalty Board set new rates, then agreed to a temporary discount for the company, which will be good until 2015.
Westergren added, "Passage of the I.R.F.A. will mean more jobs in a sustainable industry, more choices for listeners, and more opportunities and revenue for working artists and their record labels … When the digital music sector is allowed to grow and innovate, everybody wins."
The N.A.A.C.P. sent a similar letter to members of Congress earlier in November, which put public pressure on Pandora to make right with the music industry. Until the letter sent this past week, Pandora – which has 175 million users – has enjoyed an amicable relationship with musicians. Even the letter starts with the statements, "We are big fans of Pandora. That's why we helped give the company a discount on rates for the past decade."
However, the I.R.F.A. has divided the music industry. As the letter points out, the industry feels the current rates enjoyed are fair and that Congress should not be asked to intervene. Pandora contests this idea, stating the rate-setting process is overly complicated, and that licensing fees are more damaging to Internet radio than other companies.
The House Judiciary Committee will hold hearings on this royalties issue at the end of the month.
Are Music Pirates the Most Rabid Fans?
Illegal file sharers spend more money on music than those who abide by Copyright Law, according to a recent study conducted by the American Assembly, associated with Columbia University. Researchers discovered that U.S. file sharers buy 30% more music than those who purchase it solely through legal channels.
The RIAA responded to these findings by saying that the news reports are "misleading" and that there is a very simple reason why P2P users buy more:  They are better engaged music fans than regular music consumers. And the organization decided to bring in the research firm NPD to prove its assessment, said TorrentFreak. NPD's Russ Crupnick found that there were many different variables involved in the "30 percent" statistic.
RIAA's VP of Research and Strategic Analysis Joshua Friedlander announced earlier this week in the RIAA blog that music pirates do not buy more music because they download music illegally and showed readers how to "properly" analyze metrics:  "Some commentary has misleadingly reported that people who use P2P services like BitTorrent buy more music than non-users, implying that there's some sort of causation." And he added that the numbers simply prove that music pirates are just more interested and engaged than average music consumers:  "In reality, the comparison is unfair – what it's comparing is people who are interested in music with people who might not be interested at all. Of course people interested in music buy more."
The RIAA also attempted to back up this conclusion by linking to data from NPD, who uncovered that those age 18-35 who use P2P spend 40% more than those who don't share. Music pirates spent $267 per capita, while non-sharers spent $191. NPD concluded, "What it says is that the people who download music illegally are generally more engaged in music, so they go to shows and they wear their favorite artists on their shirts."
This conclusion is the same that BitTorrent arrived at when analyzing the original study conducted by American Assembly:  "A likely explanation for these results is that true music enthusiasts simply want to consume, sample and discover as much new music as they possibly can, and the most straightforward and convenient way to do this is through file-sharing networks."
However the NPD study disagrees about the link between engagement and file sharing. NPD and the RIAA characterize it as a "one way street;" they claim it is ridiculous to argue that people go to more shows because they discovered artists through file sharing. Crupnick said, "Are we saying that P2P file sharing promotes T-shirt sales, or show attendance? Of course not; that would be silly."
However, TorrentFreak argues that this idea might not be that ridiculous:  It might be that some file sharers become more rabid music fans because they get music they would not normally be able to afford, and that they might go to a particular concert for a band they would not have discovered if not for illegal downloading.
And when the NPD stated that piracy is likely the reason for dwindling revenues, because a typical P2P user spends $42 on music in 2012, compared to $90 in 2004, their statement is misleading. Because today, most P2P users are actually sharing video; the percentage of music buyers in the P2P-users category is much lower than it once was.
Regardless of the study examined, results from both indicate that the music industry should take a closer look at why illegal downloaders use file-sharing networks to find out how they can better satisfy them, rather than simply dismissing them as "thieves." TorrentFreak explains, "… [T]hese people are also the music industry's most engaged customers, and there's nothing misleading about that."
BandPage's BandPage Connect Helping Artists Engage and Market Music
BandPage's new tool, BandPage Connect will help power musician profiles across the Web and create better brand management capabilities by expanding all the platforms on which artists can manage their presence. The tool allows musicians to instantly integrate their BandPage profiles into all the major social and music platforms across the Internet, free of charge. Launch partners include WordPress, Guitar Center, Midem Music Festival, PledgeMusic, Conduit Mobile, Earbits, StoryAmp, Tixie, Music XRay, Local Music Vibe, WeDemand and The Social Radio. The BandPage Connect API is also open to all developers, so they can sign up and use it immediately through the BandPage Developer Portal.
BandPage also launched BandPage Everywhere in early 2012, a service that lets musicians update content from one location and publish to their website and blogs. BandPage Connect expands this offering by making it easy for musicians to implement all their content from any online or mobile platform. For example, if a band adds a new tour date, profile picture or updates a bio, the change is automatically reflected on every site to which their BandPage profile is connected.
Digital Manager for Maroon 5, Sara Bareilles, Gavin DeGraw and Eve 6, Ryan Kavontrka said, "There are a lot of platforms out there that have our bio, photos and videos, but the info they have about us is out of date and we don't have a way to change it. [BandPage Connect] makes it so any member of a band or their manager/label can update the content, not just the guy who knows HTML."
BandPage Founder and CEO J. Sider shared, "There's a need for a better infrastructure for musicians across the Web and we're laying the pipes to do it … With BandPage Connect, external sites win because they get up-to-date rich content from musicians, and musicians win because it takes a fragmented ecosystem of sites to manage and pulls it all together."
Artists can explore BandPage Connect and all its functionalities at the BandPage Connect Center.