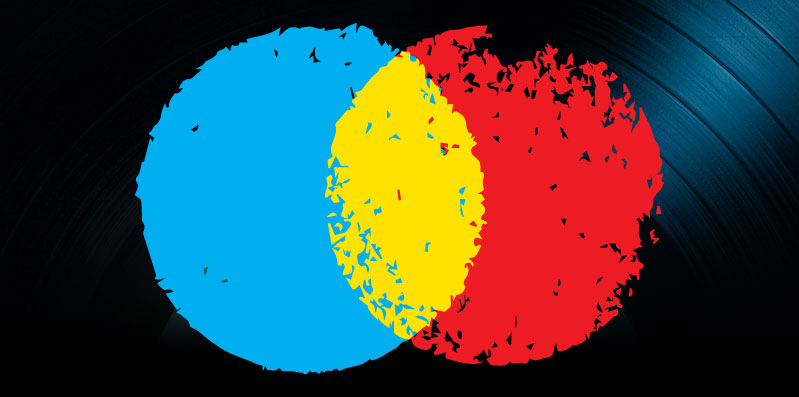 Internet Piracy, Digital Music and Russell Simmons News, March 10, 2012
This past week, copyright laws reformed abroad as the British High Court sided with the music industry regarding Internet piracy. Also, upcoming initiatives by top digital music providers could continue to promote music industry growth. And Russell Simmons talked about why music executives, artists and fans are setting an example for other segments of the entertainment industry.
The Digital Economy Act Supported by Britain's Government
The High Court upheld Britain's newly-implemented anti-piracy laws by ruling against Internet service providers (ISPs) in a court case last week, according to a report in The Washington Post. The Digital Economy Act mirrors laws that have been implemented in France and Ireland and requires that ISPs send a series of warnings to users under suspicion of illegal movie and music swapping. And after several warnings, ISPs are authorized to deny repeat offenders access to the Internet.
ISPs, music industry executives, artists and music fans have been debating online copyright law enforcement worldwide, with record labels, film studios and others stating that new anti-piracy laws are the only way to prevent the deluge of illegal content. However, ISPs and civil rights groups have said they are concerned new laws will infringe on freedom of speech and expression.
BT Group and the TalkTalk Telecom Group PLC – two top ISPs in Britain – filed a court case stating that the Digital Economy Act was too expensive to uphold and would also be an invasion of privacy. A lower court had already ruled against these groups, and on March 6 at London's Court of Appeal, three judges upheld this ruling.
Will Apple, Google, Amazon and Sony Perpetuate Music Industry Growth?
New initiatives by top digital music providers could help perpetuate even more growth in the music industry. An analysis by Anthony John Agnello on the Investor Place website outlined some new digital music initiatives and how they could bring music sales further out of their past slump.
Nielsen Soundscan reported in January that overall music sales had risen for the first time in eight years. And digital music sales grew a total of 14% in 2011, with more people buying music than ever before – a total of 78 million in the U.S. alone. This sales renaissance has been good news for labels, musicians and online digital music providers such as Amazon, Google, Sony and Apple.
But how will these companies continue to push music sales in a positive direction? All four have initiatives planned for 2012.
Sony will continue to improve the scope of Music Unlimited, its subscription-based service. The company has plans to bring it to Apple's portable devices – iPod Touch, iPhone and iPad. They will charge $4-$10 per month and allow users to access a set number of songs – more songs for more money paid.
iTunes – the service that represents 70% of all music sales – intends to release a completely redesigned version of the iTunes player and the iTunes store. Insiders have claimed the new iTunes will provide better access to new songs and apps, which will make buying music easier and could lead to better sales. The new iTunes will also be reshaped to make interaction between it and new products like iPad HD, iPhone 5 and Apple iTV more seamless.
Google is the newest player in the digital music store arena and launched Google Music – its answer to iTunes – in November, 2011. The service, which has yet to impress critics, offers a fluctuating price structure for song downloads, from 69 cents – $1.29. It has also been unable to gain support from all music labels. This year, Google plans to release hardware attached to the Google Music service, including a home wireless radio system with a streaming radio service that will mimic Sirius XM. Listeners will be able to buy songs they hear through the service and keep their purchased tracks in the cloud to be played through PCs, Google TV systems and Android phones and tablets.
Amazon – the leader in digital download sales – will initiate changes similar to iTunes. Amazon has plans to improve accessibility to downloadable songs and make the purchase of products easier for users. The service also released a new version of its Amazon MP3 app for Android devices in February.
According to Agnello, even though there may not be an explosion in sales like the one that occurred when CDs came onto the scene, plans for new product offerings and methods of delivery for the five big digital players in 2012 is an indication that a "realignment of the music ecosystem" is "settling into place."
He adds, "… even though labels worried about the impact of free Internet radio, music social networks and other streaming services like Pandora and Spotify, it looks as if those services are having the same effect radio did back during the height of its viability. Free Internet music broadcasts appear to be encouraging digital music sales."
Russell Simmons, on Audience Connection in "Post-Racial" America
In the wake of what he and many others felt was a disappointing Oscars broadcast, entrepreneur and hip-hop mogul Russell Simmons commented on why all sectors of the entertainment industry need to trust their audience and stop fixating on racial lines in order to truly connect with fans and profit from their art. In an op-ed piece for the Hollywood Reporter, he explained why Hollywood is failing in areas where the music industry has found creative success.
As Simmons explained, Hollywood's financial struggle in recent years can be attributed to its inability to truly embrace and trust its audience:  "I have deep respect for Hollywood and all its players. I know that they are, for the most part, well-intentioned, sweet, progressive, liberally minded storytellers who have grand aspirations for the world. The problem is that while they believe in the concept of an all-inclusive, post-racial America, they don't trust in it enough to bank on it. And now, they're paying for it."
And just as the music industry has notoriously struggled against the shifts in the landscape that the Digital Age and other technological changes have spurred, Hollywood stays rooted in the "old guard" instead of acknowledging the films people actually are paying to see:  "No surprises. No scandals. No upsets. No party. No flavor. Everyone was up in arms at Billy Crystal's [blackface] joke, which, in my opinion, wasn't racist in and of itself and could have played well everywhere else. But didn't go over well in a place that excludes people of color. That joke made a statement that the Academy's voting practices and insight into American mainstream culture remains deeply flawed."
According to Simmons, the audience seems to be left out in Hollywood, but this does not have to continue:  "Hollywood is just misinformed because those who run it are isolated from their consumers … If I had a nickel for every time I've been in a meeting and heard Hollywood execs say, 'I love that, but the audience will never go for it,' I would be able to greenlight all the movies I believed in. There is a definite disconnect …They don't believe that a great number of people in Middle America live in, or aspire to live in, a post-racial America."
What is Simmons' advice for Hollywood? Film executives need to follow the example of the music industry and the advertising world, who pay attention to what fans want and use this to shape their marketing and even some of their creative projects:  "It's a telling statistic that this year's Grammy Awards drew in almost 40 million viewers, eclipsing the Oscar ratings for the first time in history. Why? Because music executives couldn't segregate artists if they tried! The music industry gets it because they have no choice. My nephew Diggy and Justin Bieber may look different, but they are cut from the same cultural fabric and sell their records to the same fans. Katy Perry and Rihanna may appear dissimilar but have much more similarities than differences in the eyes of pop culture. Between the artists' friendships/collaborations and basic consumer demand, the music industry has all the research it needs to know that segregating artists is not the way to sell records. Post-racial America has a face in the music of today, and thank God for that."