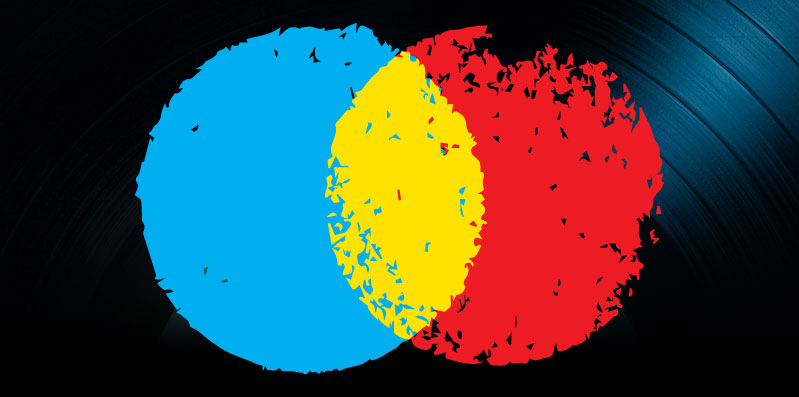 Holiday Music, Music Startups and Reversion Rights News, December 29 2012
Holiday music sales were down this year in comparison to 2011. And music startup investment hit $600 million in 2012, bringing to light several music startups to watch in the coming year. Also, Billboard.biz reported that reversion rights might significantly change the music landscape in 2013.
2012 Holiday Music Struggling to Sell
Holiday music sales are down this year, according to Billboard.biz. Without a best-selling album like Adele's 21 or a definitive Christmas hit like Michael Buble's Christmas, the usually-busy music sales season has been slow. Compared to the period between November 12 and December 23 with weeks 46-51 of last year's SoundScan calendar year, unit sales dropped 10 percent to 54.9 million from 61 million copies scanned last year. However, digital album sales were up 5.3 percent, while CD sales went down 15.4 percent.   
Even though year's 51st week on the SoundScan calendar included December 24 – a huge shopping day – analysts say the 52nd week of 2012 will not likely add much extra to the year's sales. Last year's holiday season boasted Drake's Take Care, Buble's Christmas, Nickelback's Here and Now, the Black Keys' El Camino, Adele's 21, Young Jeezy's TM 103:  Hustler Ambition and Justin Bieber's Under the Mistletoe, which combined offered weekly sales of more than 200,000 units on 12 different occasions during the holidays. This year, sales only hit the 200,000-unit mark four times with One Direction's Take Me Home, Taylor Swift's Red (which hit the 200,000-unit mark twice) and Rihanna's Unapologetic (which sold 238,000 in the period around Black Friday).  
While many music merchandisers complained of lackluster music sales, others said that business was not down for those not relying on music. For example, Newbury Comics, which has branched out into fashion merchandise, experienced a sales boost this year because of its shift in focus. And Super D's CD online sales and online fulfillment company's VP of retail sales Tim Hinsley said he believes there was significant sales growth this year, even though VP of wholesale sales Bobby Miranda took a slightly different view:  "Some were up a little, and some were down a little … Retail saw a last minute rush … There weren't a lot of releases that made an impact. There wasn't a blockbuster release that sold throughout."
Newbury Comics' chain director of purchasing Carl Mello said that Red sold well, but there was a lot to make up for with the lack of "200k deltas" in 2012. But there were "a lot of albums that did what you hoped." There was Bruno Mars' Unorthodox Jukebox, Alicia Keys' Girl On Fire and several other new heritage artist titles like Led Zeppelin's Celebration Day DVD and the vinyl versions of Beatles' catalog albums:  "At the end of the day, there was a lot of decent records, but with less demand."
Music Startup Investment Hitting Big Numbers
Music startups raised record dollar amounts in 2012, according to a recent post in Digital Music News. This year, investors shelled out $619 million to music startups. And much less money was invested in companies attached to music, with even less being given to businesses that license music.  
Despite the over $600 million raised by startups in recent months – which represented a 34-percent increase in funding among startups compared to funding in 2011 – Billboard asserted that the dollar amounts are a bit skewed, as not all are strictly music companies. For example, Gumroad, which got $7 million, has an online direct-to-fan solution for musicians and labels, but is not only a music service. And Backplane, which got $4,500,000 is an online social network that has been pushed by Troy Carter and Lady Gaga but is not any more music related than Twitter or Foursquare. And there are many others that do deal in music, but only because they help build brands, offer software, hardware and media or provide ticketing solutions for people in all industries.
With all the companies that are not exclusively music related removed, $398 million was raised by companies rooted solely in music. And of that amount, $230 million went to on-demand, licensed services like Spotify and Deezer, thus proving what many have said is impossible:  Some companies that require negotiated licenses can actually raise millions of dollars.
And Spotify and Deezer are major points of focus for those who are hoping for evolution away from the current digital market that is heavily focused on Amazon, Apple and Google. This $230 million is invested in changing the way people listen to music and will probably bring about the most revenue and the biggest mergers, acquisitions and IPOs.
Investors also spread out $168 million among music startups not concerned with licensing issues. Radio services like Senzari, TuneIn and the social radio service attached to Spotify Soundrop collectively took in $20 million.
Analysts do not expect digital music services other than Spotify and Deezer to raise huge amounts of money in 2013. However, more money could come into the industry as a result of those services. Other companies like Soundrop will likely establish themselves as streaming companies grow.
And who among the startups funded in 2012 will make it big? Billboard reported there are several to watch in 2013, including audio hosting site SoundCloud, e-commerce and Twitter hybrid Chirpify, e-commerce tool Tictail, crowdfunding site PledgeMusic and music recommendation platform The Echo Nest.
Will Reversion Rights Change the Music Landscape?
2013 is officially the year that the copyright licenses or many master sound recordings will expire for many albums. And this will put many albums released in 1978 in line for potential reversion of ownership from labels back to the artists. Still, the only artists to file notice of termination with the U.S. Copyright Office have been artists including Pat Benetar, Journey, Devo and Billy Joel. And even experts and analysts are unsure of exactly how reversion rights will impact the industry, said an article on Billboard.biz.  
Some artist supporters have said that reversion rights will be "cataclysmic" for the industry and could be the beginning of a major and fast evolution. Still, label executives maintain that their companies will not see any significant change, and that it could just be an "overhyped potential disaster" in line with the Y2K non-event of 1999/2000.  
There was no federal copyright law for master recordings before 1972, so discussions of what will happen have been surrounding albums released after that year. After 1978, there is a 35-year copyright period, which will expire for artists that file a termination notice. Master recordings that were made between January 2, 1972 and December 31, 1977 are protected for 56 years. Artists have five years to file their notices. Those with 1978 recordings needed to file their notices between 2003 and 2011 to get back recordings in 2013, but can still file until 2016 to get them back in 2018.
Although artists like Pat Benetar, Journey, Billy Joel, Kool & the Gang, Lipps Inc., Roberta Flack and Peabo Bryson have filed their notices, major labels and artists alike have been ignoring these filings. And which albums the notices of termination cover has been confusing.  
To make matters even more confusing, artists and the RIAA have been fighting over the provision in a 1,740-page bill from 1999 that stated that sound recordings are considered "work-for-hire" and thus potentially can never belong to artists who were technically employees of a label.
Elliott Resnick, an associate with the firm of Shukat Arrow Hafer Weber & Herbsman said, "The issue is a complex one, and ultimately, this is an area where case law and business practices are still developing."
An unnamed artist manager reinforced this uncertainty:  "It's kind of a jump ball at this moment … [While artists have sent termination notices to their labels], there is a complete wall of silence from the labels."
Some artist lawyers are confident that all lawsuits related to reversion rights will be sure victories for them and are choosing high-profile locations for the proceedings in hopes of setting legal precedent. But these legal proceedings will likely be expensive and take a long time.
Eric German, an entertainment lawyer from the firm of Mitchell Silverberg & Knupp said, "If you look at these past artist-label negotiations from a neutral perspective, the parties to these agreements always intended sound recordings to be considered a work-for-hire … that's why the agreements use that language."  
One area where copyright terminations might not be relevant is in films. Because a movie is a collaborative project with many "creators," it is seen as a collective work, ineligible for termination. Some have claimed that albums also fall into this category, because there is a band, a producer and often songwriters and musicians involved in its creation.
But lawyer Bob Donnelly, who was a part of the initial 1999-2000 work-for-hire battle said, "It's a stretch if they will be able to squeeze a typical recording into a collective work. Collective works were created to cover things like an encyclopedia. It strains credulity to try and say sound recordings are collective works."    
When it comes to publishers, there is no work-for-hire provision, so the songwriter frequently gets ownership restored once paperwork is done. And most publishers are keeping their works, even if they see lower profits. One publisher agreed, "It's hard to get pole position over the publisher in place." And even though individual songs are up for termination and reversions, these songs will likely not be reclaimed unless part of entire albums, because the revenue from single songs will not support this type of lawsuit.
And will record labels continue their "ostrich strategy," or will they eventually fight termination notices? Chris Castle of Christan L. Castle Attorneys said, "The whole issue is definitely not settled, and I don't think anybody wants to have a lawsuit about this … I don't think either side wants to take a chance and lose. The labels and artists will settle this on a case-by-case basis."   
Many major label executives argue that artists are better off keeping their recordings in house. One unnamed executive said, "There are a lot of levers at our disposal that the record labels can employ in a negotiated settlement in order to retain those rights … We can offer a higher royalty rate for the expiring copyright, and we can sweeten the pot by offering to pay a higher royalty rate for albums that have not yet hit the 35-year point, and we can offer a higher royalty rate on records outside the U.S. Sure profit margins will be less, but record companies will likely end up keeping those rights because of the leverage they can bring to negotiations."  
The executive added that he believes only the top 5% of artists will pursue the reversion process, in great part because of the expense involved.
Another major-label executive said, "Ultimately, this issue will wind up making for a really interesting couple of years."