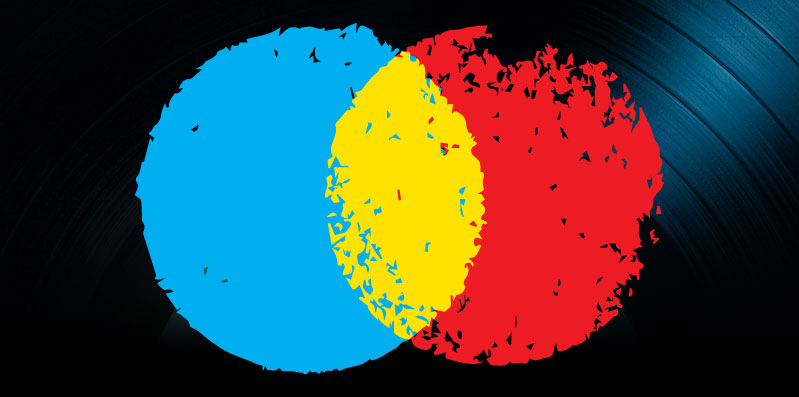 Google Play, FBT Productions and Trent Reznor News, November 4, 2012
Last week, Google announced the upcoming launch of its new music locker storage service in Europe and secured licensing with Warner Music Group (WMG). And the landmark "F.B.T. Productions v. Aftermath" lawsuit involving some of Eminem's music was finally settled. Also, Trent Reznor delivered some advice for aspiring artists that want to navigate the modern music business.
Google Play to Launch in Europe  
Google's long-anticipated new free scan-and-match music locker storage service Google Play will finally launch in Europe on November 13. The music store will launch in the UK, France, Germany, Italy and Spain and will offer the full features of its cloud locker technology, Andy Rubin, Google's SVP of mobile and digital content said in a blog post on October 29.
Rubin told users, "[You] will be able to purchase music from the Google Play store and add up to 20,000 songs – for free – from your existing collection to the cloud for streaming to your Android devices or web browser."
He added, "We're also launching our new matching feature to streamline the process of uploading your personal music to Google Play. We'll scan your music collection and any song we match against the Google Play catalog will be automatically added to your online library without needing to upload it …"
The service will hit Europe before it hits the U.S., though it will soon be available there as well. All product features will be totally free, with free music storage, matching, syncing across devices and listening.  
This marks a critical step in Google's path to compete with Apple, Sony and Amazon. Google chose to launch its original cloud service without licensing deals, eliminating the possibility for a scan-and-match function.
Google also finally signed a deal with WMG – its only hold out label – to add its catalog to the store, so it now has a full set of major labels attached, a year after the official launch of Google Music.
UMG/Eminem Music Royalties Lawsuit Finally Settled
A federal lawsuit with big implications for digital royalties and the entire music industry was finally settled this past week, revealed a story published by The Hollywood Reporter. The case, F.B.T. Productions v. Aftermath Records saw Eminem's early producers, Mark and Jeff Bass suing a subsidiary of the Universal Music Group, because they believed they were not getting royalties owed to them from iTunes and other digital store downloads. (We have been following this story at Musician Coaching for a couple years. You can read more about its origins by checking out the interview from 2011 with lawyer Patti Jones, Esq.)
UMG stated that royalties for the downloads should be the same as for CDs, but F.B.T. argued that the downloads should instead be considered licensed music, which is worth more money; artists earn 10-20 percent from sales of albums and singles and 50 percent from licenses for uses such as a TV commercial, etc.
The U.S. Court of Appeals for the Ninth Circuit in California ruled in favor of F.B.T. in 2010, overturning a previous jury verdict. And both sides have been engaged in a damages trial for over a year. Another trial was set for April, 2013, which would have given the Bass brothers a platform to reveal the details of the millions of dollars they were owed, plus the underhanded way UMG and other major labels dole out revenues between foreign and domestic factions before sharing with artists. In fact, in June, even the judge involved in the case accused UMG of trying to "dupe" him by providing misleading information about the way it distributes revenue.
However, on October 29, the lawsuit ended with a private settlement. While the settlement has been officially filed, neither side would reveal the final settlement amount or the terms of the agreement.
Eminem was not involved personally in the F.B.T. case. However, it paved the way for other litigation in the past two years. Musicians including Kenny Rogers, James Taylor, the Temptations, Weird Al Yankovic and Rob Zombie filed suits against their labels for huge sums. Sony settled a class-action suit earlier this year that gave a group of artists $8 million total in missed royalties.  
Many in the music industry feel that this case will set a legal precedent for the label-artist relationship going forward. While Universal has argued that the case will not change the landscape, many lawyers disagree. San Francisco-based lawyer David M. Given, who has worked on many of these cases, including one filed by the estate of Rick James said, "The legal precedent the case has set has already had a profound impact … If UMG paid the price, which I think it probably did, then that will set the bar (which I expect will be high) for the settlement of other download royalty claims, like the ones in the James class action, for other recording artists."
Trent Reznor, on How to Make it in the Music Industry
Trent Reznor had some words of advice to share with artists trying to make it in today's challenging music business in a recent interview with Techdirt.com. After some misinterpretation of comments he made about going back to major record labels earlier in the month, he also decided to set the record straight and talk about his continued respect for the DIY journey and the importance for artists to understand the business aspects of their careers.
And Reznor asserted that the advice he would give to up-and-coming musicians looking to create a strong business model is the same advice he would give to established acts:  "My advice today, to established acts and new-coming acts, is the same advice I'd give to myself:  Pause for a minute, and really think about 'What is your goal? Where do you see yourself?"
He detailed the danger of focusing on the ever-elusive "record deal" and why all artists need to instead focus on honing their craft and "brand" by sharing his own story:  "As a 22-year-old kid in Cleveland, it seemed to me that just playing out in bars, hoping someone noticed your band, and then offered you a record contract, while that's possible, I didn't know anybody, and didn't know anybody who knew anybody that that had ever happened to. The strategy then, was let's work on getting a band, and something that means something, music that matters, music that I feel proud of, and a vibe and name and 'brand' of this thing, and then try to reach maybe some small labels that had music in the same vein of what I liked."
In today's music scene, Reznor said, artists have a lot of opportunities to build a strong fan base. And they need to define what their ultimate goals are now more than ever before and know when seeking out a record deal is appropriate, and when it is not:  "If I were that person [starting out] today, there's a hell of a lot of things that didn't exist then, that exist now – like YouTube, like the ability to self-publish, like the ability to reach everyone in the world from your bedroom if they're interested. I'd focus my efforts on what seems like a logical way to do that that maintains integrity. If my goal is to compete with Rihanna on the pop charts, I'd think that requires going through a major label system with a powerful manager."  
He stated that he made a decision to go back to a major label for his latest endeavor How to Destroy Angels, because it fit his current goal, which requires him to go beyond what he has built with Nine Inch Nails. He was concerned that only Nine Inch Nails fans would latch onto the new project. And a label offers him the chance to extend far beyond his current fan base.
He further explained, "The main reason I do what I do is I want to do something that matters. I want to be able to create art that reaches the maximum amount of people on my terms … That was a key component … Because it came down to us – us being the band now – sitting around and identifying what our goals were. And the top priority wasn't to make money. It was to try to reach the most amount of people, and try to reach the most amount of people effectively, that doesn't feel like it's coming completely from my backyard."