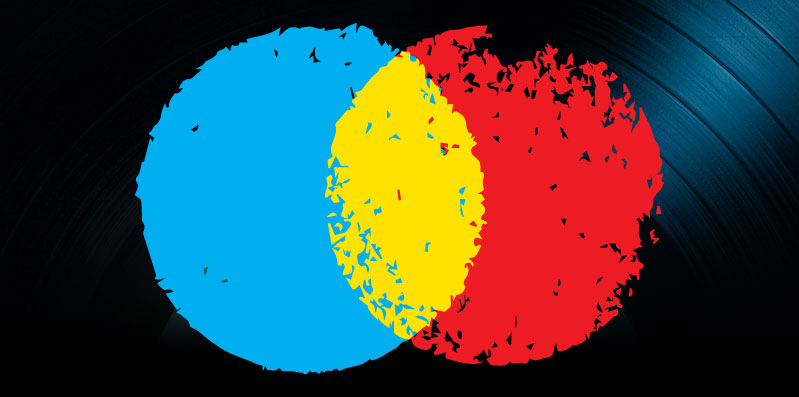 Google Play, EMI and DIY Music News November 24 2012
Last week was marked by music catalog deals as Google added access to 5.5 musical works across 35 countries, and Universal prepared to sell off EMI assets. Also, L.A. Weekly's annual "Music Issue" spotlighted innovative DIY artists and entrepreneurs.
Google Granted Access to Millions of Tracks
Google, Inc. signed a new licensing agreement with Armonia a Spanish/French/Italian collection of European publishers, artists and composers that will give the company's customers the rights to listen to 5.5 million musical works in 35 countries from artists such as Lady Gaga and Rihanna. The new license will allow music fans in Europe to use Google Play and its other music-related features.
The deal's terms are "in line with industry standards involving Google rivals like Amazon and Apple's iTunes," SACEM representative Catherine Kerr-Vignale reported to The Associated Press. Kerr-Vignale added that Amazon and Apple have European licensing agreements that vary by country, whereas Google has a uniform agreement that is the same in the 35 countries it will serve in Europe and also includes UK and American sections of Universal Music's publishing library and Sony's Latin arm.
Armonia is the pan-European organization for online licensing and comprises the Italian Society of Authors and Publishersm its French and Spanish sister organizations SACEM and SAGE and Universal Music Publishing International. New access to tracks by major artists will make it more competitive with other major digital music providers.
TechCrunch writer Darrel Etherington noted that because Google Play still features a great deal of content only available in the U.S., many outside the U.S. have had to use workarounds, like those detailed in a recent blog entry on the Geniusgeeks site.
Of course, this deal is also important to getting more royalties into creators' hands and encouraging music fans to engage in legal online music consumption. Sami Valkonen, head of music licensing at Google said, "Licenses such as this are important in ensuring that artists and rights-holders are rewarded fairly for their creative endeavors, and digital service provides are able to bring innovative services to market for the benefit of European consumers … Armonia is a welcome development in the ongoing reform of pan-territorial licensing in Europe in helping simplify and speed up the music-licensing process, which is crucial in fostering ongoing rapid innovation by digital music service providers."
Over Nine Industry Players Vying for EMI Assets
Major music industry companies and executives including Warner Music, Simon Fuller and Island Records founder Chris Blackwell expressed interest in buying pieces of EMI from Universal Music Group, as reported by an article on November 14 in the Financial Times. Universal has been forced into selling some EMI assets in order to satisfy the misgivings of regulators as part of the $1.9 billion deal it made to buy EMI's recorded music division.
However, as auctions loomed, Billboard reported that John Rudolph, formerly the CEO of Bug Music as well as Lava Records founder Jason Flom will be partnering up to bid for pieces of the pie. Sources continued to report last week that UMG's bankers were still getting signatures together for non-disclosure agreements and will likely not likely start to make deals until this coming week.   
The European Commission agreement stipulates that EMI's assets have to be sold to buyers with deep experience running and managing a music company. However, some have said that becoming a qualified buyer could be as simple as a company with money hiring a former label president to work with them.
Flom was a high-level A&R executive at Atlantic prior to founding Lava Records in the 1990s and has worked with Kid Rock, Tori Amos, Skid Row, Matchbox 20 and many others before moving onto Virgin in 2005 and eventually becoming the CEO of Capitol Records Group.  
Rudolph left the large independent publisher Bug Music in 2011 when it was sold to BMG Rights Management for over $300 million. When he was CEO of Bug, he managed over 35 acquisitions, including the acquisition of the Windswept catalog and a deal with Kara DioGuardi's Talenthouse company.
BMG Rights Management will likely also join Fuller, Flom, Rudolph, Blackwell and Warner in the EMI bidding process.
L.A. Weekly Spotlighting How to Make It in the Music Industry
L.A. Weekly's 2012 Music Issue addresses how to make it in the music business, with a spotlight on notable DIY artists and groundbreaking executives who have learned how to make a living and find an audience in the modern industry climate.
The Issue points out that being a successful musician and music entrepreneur in 2012 means not only having deep talent, but also being willing to work hard and being able to employ innovating marketing techniques. L.A. Weekly highlighted indie artists including Stolen Babies, Jhene Aiko and Spaceships, label owner Leeor Brown and party promoter Perish Dignam as examples of those who are succeeding thanks to "passion and unique branding."
As just one example, Philadelphia-born Perish Dignam is a party promoter who has traveled nationwide, studying industrial design, engineering and psychology. On his own since age 15, he developed a big social-media following before starting up his regular "Swoon" parties, which are much like steam-punk carnivals and feature women in bikinis with power tools, fire dancers, etc. Those music fans who show up with elaborate costumes and professional photographers are granted free admission.  He funds the parties almost entirely on his own, then puts profits back into more parties to allow him total creative control. He designs all the sets, manages performances, hires staff and sells tickets.   
And the EDM juggernauts the Flemming Brothers run a dance-party "enterprise," Do Lab. Together, Jesse and Dede and Josh created the huge Do Lab movement in Southern California through multiple marketing techniques and will soon head to Egypt to tour. Youngest brother Dede said he believes the business works, because the brothers each accept responsibility for very specific aspects of creativity, development and business management. His brothers shape the vision and he takes care of the "logistics:"  "We have these roles … so we can support each other."
And as L.A. Weekly pointed out, the "DIY movement" is not a new phenomenon. Artists like Dr. Dre and others have been going their own way for decades. Dre's album The Chronic was released 20 years ago. Before being picked up by Interscope, it was a self-funded project:  "It took nontraditional sales tactics and the deep pockets of an incarcerated drug dealer to make it famous. Then as now, the do-it-yourself spirit was critical."