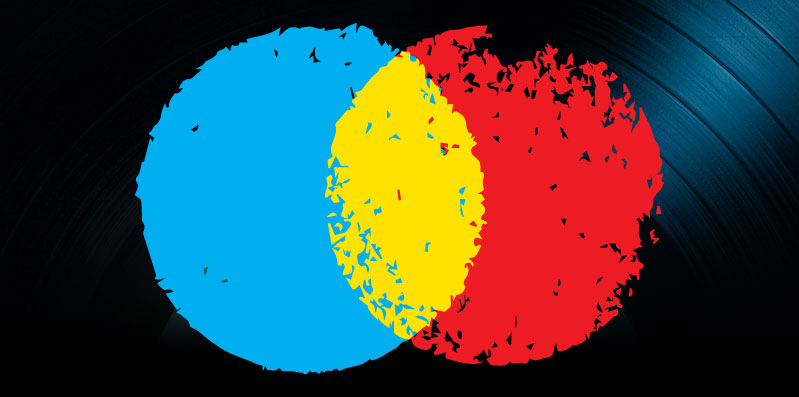 Google Music, Music Sales and TuneCore News, August 18, 2012
Google will be hastening the release of its new music service in the wake of its announcement about adopting stricter anti-piracy policies. Also, a new study was released that shows the explosion of streaming music services will not prevent music industry losses in 2012. And TuneCore founders Jeff Price and Peter Wells announced they are leaving the company.
Google Music Speeding Forward Beyond the U.S.
Google recently announced it will now be taking into account the number of copyright infringement notices it has received about a particular website when it determines its ranking. And this decision seems to also have prompted the company to push ahead quickly with the release of its new huge music service, Google Music outside the U.S.
On August 9, Google appeased many people within the entertainment industry by declaring it will punish illicit sites — those that host unlicensed copies of songs and films — by lowering their rankings in search results. The change seems to have prompted accelerated growth of Google Music — Google's answer to iTunes — abroad. Its release beyond America's boundaries has been delayed by licensing issues.
Of course, major players in the music and film industries have been voicing their discontent about Google's sometimes ineffective control over unlicensed material for years. File-sharing sites like Pirate Bay and MegaUpload have continued to be at the top of search results, a fact which has likely made striking up licensing deals with labels and publishers in order to expand Google Music difficult.
Geoff Taylor, chief executive of the British Recorded Music Industry (BPI), representing the four major performance rights organizations in the U.K. stated that this would likely improve Google's chances of launching its music offering abroad:  "This has potential to be really significant, but it all depends on how it is reflected in the results people see … It makes us feel that Google is a little bit more on our side. It's helpful background music to these [Google Music] discussions, certainly."
The BPI is also pushing for Google to offer more information about licensed content in its search results, so dedicated searches for Adele or Justin Bieber tracks would return recommendations for sites such as Spotify or Last.fm.
Eddie Leviten, who heads up communications at the Federation Against Copyright Theft stated, he believes that there is going to be some disappointment for some in the industry when Google downgrades only the websites that have received the highest number of takedown requests from film and music groups. Google's new algorithm stipulates that if an infringing website is not subject to a copyright removal notice, it will not be downgraded in search results; every URL thought to be committing infringement must be reported through Google's official form, which could make submitting complaints slow and unwieldy.
According to Google, YouTube and other user-run sites will not be negatively impacted by the new policies, though most within the industry do not see these sites as an issue, as they offer invaluable marketing and promotional opportunities for artists and already have their own safeguards against piracy in place.
Leviten declared Google's new policy is definitely a positive step, but it will still have to be put to the test in the coming months. Industry experts have noted this latest move by Google definitely seems to be a strategic move to compete with iTunes
Most industry experts feel this move is definitely tied to Google's plans to take on iTunes outside the U.S. Mark Mulligan, a music industry analyst said, "This is a great political step forward for Google … There is no doubt that what Google is doing is strategically linked to what they want to do with their own music service." He added that the entertainment industry has seen the demotion of pirated-content websites as a priority for over a year, but Google has previously not moved on addressing it. Now, he feels that their decision to finally act will help pave the way for it to launch its next-generation digital music service.
Digital Music Growth Unlikely to Improve 2012 Outlook
The music industry will not bounce back in 2012, despite the rapid rise of digital downloads and streaming services, according to figures released on August 16.
The report was conducted by Strategy Analytics and predicts that although the profit from digital sales — streaming services subscriptions and downloads — are set to increase by 17.8 percent, potentially topping out at $8.6 billion in 2012. But physical packaged sales will decline by $1.9 billion, and the gain in the digital arena will not make up for this loss.
Ed Barton, Director of Digital Media at Strategy Analytics also predicted that digital spending will overtake spending on physical product worldwide as early as 2015. However, there were great discrepancies across Europe, as Barton reported to The Wall Street Journal. Western Europe's recorded music industry declined by $.7 billion from 2010-2011. Yet Germany and the U.K. had the largest recorded music market in that region in 2011: "Physical sales are holding up relatively well in Germany — where you have an aging population that does value the ethos of building up a collection." The report indicated that physical sales in Germany will only decrease by 3 percent in 2012, whereas the decline will be sharp in the U.K., collapsing by 16 percent.
But Spain will likely experience a different scenario: "Spain's entire music market, from recordings to performance, is suffering from multiple traumas. Huge declines in public spending have removed the subsidies which much live music performance relied on. The Spanish are accustomed to cheap or free music and this, combined with a flatlining economy, mean the prospects for the music industry in Spain are dire."
In the Scandinavian countries, Spotify's explosive popularity has totally altered its musical landscape: "Sweden's music market is an indicator of how other online music markets might evolve: Subscription spending now accounts for around 90 per cent of online spending and has slowed spending growth on retail downloads. Subscription spending, driven by local hero Spotify has grown dramatically over the last three years and 2012 is likely to represent another year of strong growth to $94 million."
Other regions, like eastern Europe will continue to experience significant declines in their markets: "Central and Eastern European recorded music revenue declined by 14 per cent from $456 million in 2010 to $392 million in 2011. As physical sales continue to fall significantly we expect a further decline of 6 per cent this year…Subscription services have only just begun rolling out in the region and their long term popularity has yet to be determined." However, the fact that piracy is particularly rampant in that area and legal digital music options are low will provide rich opportunities for the industry to build a solid online business that serves this region.
Barton pointed out what many other have come to realize in the past decade: One of the results of piracy has been the "destruction of the perception of the intrinsic value of recorded music." He stated, "The idea of going into a record shop and spending [$15] on a CD was perfectly normal a few years ago. Now Spotify struggles to get people to graduate from a free tier to one that costs only [$9.99] a month."
However, he pointed out that users are finally starting to see real value in services based on how easy they are to use across different devices: "The music has become fungible — you have to have a catalog of 10-15 million tracks. If you have deals with the four major labels, then the content itself is substitutable between Spotify and Deezer. The music itself doesn't appear to add a lot of value."
TuneCore Founders Leaving Their Company Behind
TuneCore founders and music industry innovators Jeff Price and Peter Wells finally announced they would be leaving their company for good in an open letter sent on August 15. In the letter, CEO and President Jeff Price recollected the organization's beginnings: "Peter Wells, Gary Burke and I launched TuneCore on January 25, 2006. Our motto and mission: for artists to 'sell their music not their soul.' We envisioned changing the global music industry for artists for the better by serving, not exploiting, them."
Since its launch, TuneCore has grown into an online distribution service that helps DIY and independent artists sell their music at online retailers. Well-known artists like Trent Reznor, the Pixies' Frank Black and The Civil Wars have sung the company's praises since its inception, and it grew to the level where it now represents 10 percent of the 20 million songs on iTunes and four percent of all digital sales. TuneCore's publishing arm was eventually created in 2011.
Rumors that there had been major unrest at TuneCore and that Price had been nudged out of the company began to circulate at the end of July, but were denied repeatedly by insiders. Reports indicated that it was Price's "no-nonsense" attitude surrounding press that caused the infighting.
Price's announcement that he would be leaving the company was published on his blog. Highlights of the letter included the above passage and his proud statement that TuneCore's 610 million music units earned artists $310 million — 25 percent of Universal's digital sales. Price has not indicated where he will go next, but plans to reveal that information in the coming weeks.
The letter can be seen in its entirety on The Hollywood Reporter website.
(You can also read the two-part Musician Coaching interview with Jeff Price here.)