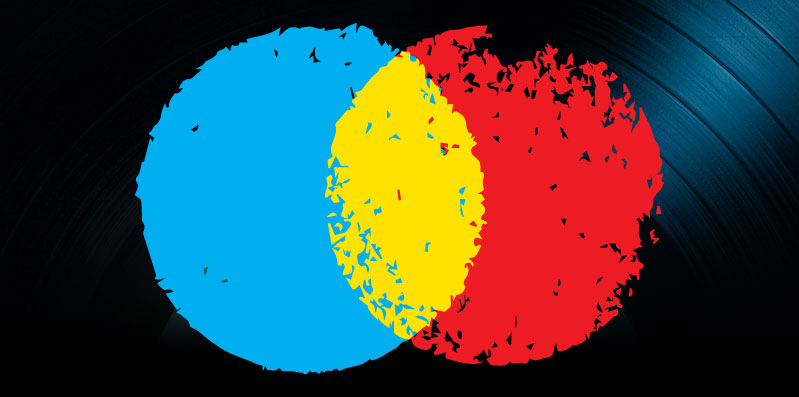 EMI, Universal, Spotify and Production Music Libraries News, September 29, 2012
The need for artists, music entrepreneurs and executives to adapt to technology was highlighted last week as the head of the new EMI/Universal discussed the company's area of focus going forward. And industry analyst Mark Mulligan followed up the previous week's keynote speech about whether or not streaming services have hit their ceiling with more stats supporting why Spotify must change its business model in order to grow. Also, the chairman of the Production Music Association (PMA) talked about how the landscape for film and TV music has changed in the past few years and how music supervisors are choosing artists and tracks to use in their various projects.
Are Smartphones and Tablets the Future?
The chairman of the new EMI/Universal conglomerate Lucian Grainge announced the company would be focusing heavily on developing strategies for smartphones and tablets in order to expand its reach to Brazil, India and Egypt, according to a report in Financial Mail.
The EMI deal was finally cleared by the European Commission on Friday, contingent upon it getting rid of some of its assets. Grainge stated that the rapid expansion of Google's Android platform for touchscreen phones as well as increased sales of the iPad and other tablets provides an opportunity to vastly increase the sale of digital music.
According to Grainge, "The trends that we are seeing alongside the spread of the latest technology, from tablet computers to the Android phones, make emerging markets increasingly attractive for digital music – and that's paid-for digital music or digital music with revenues attached …"
Universal/EMI will be looking at countries like India, Brazil, Turkey and Egypt, which have been shown to be full of music fans that want to hear music from local and international artists:  "Content is at the heart of it – the most important part."
Grainge pointed to The Beatles – whose catalog is part of EMI's assets – as proof that bands and artists can continue to make money off their recordings throughout the world "forever."
Grainge is tasked with getting rid of approximately 30 percent of EMI's revenues to meet the demands of the EC. He plans to hire an executive to oversee this process, which will mostly unloading parts of the Parlophone label catalog. EMI's current chief executive, Roger Faxon left the company on Friday, with more layoffs to follow.
Mark Mulligan:  "Losing Free Customers is a Good Thing for Spotify"
Top music industry analyst Mark Mulligan was met with some skepticism from the music business in recent weeks when he questioned the actual growth potential of companies like Spotify, Rdio, Mog and Rhapsody as part of his speech at the Future Music Forum in Barcelona. As a rebuttal, he gave further context to Spotify metrics in an entry on his own Music Industry Blog on September 24.
Mulligan said, numbers show that Spotify had to acquire about 1.8 million users per month just to keep 400,000 of them. Estimate are based on the fact that Spotify reported 32.8 million registered users at the end of 2011, 10 million of which were active. And in March, 2011, Spotify reported 1 million paying subscribers – 15% of active users – putting their active users at 6.7 million. Spotify announced 10 million registered users in September 2010.    
Mulligan admitted that there are likely "monthly and seasonal variations" in these figures, causing the exact numbers to be different each month, and that many of the 1.4 million new monthly users that lapse may pick up the service again later in the year. But regardless, if 2011 is any indication, Spotify has to sign up quite a bit of new users than it keeps.
Mulligan also pointed out that this customer loss is actually not a sign of an ailing business model:  Losing low-level and free users will actually strengthen Spotify's business going forward. Since Spotify's model is about ideally selling premium subscriptions – which is what will help the company itself, along with labels, publishers and artists make money from their work – the "free" part of its business is just a marketing tactic. The number of free users that keep listening is not actually important. What is important is how many of them convert to paying customers.
"… It benefits Spotify if those users who have no intention of paying churn out early on from the free service as it means less cost to Spotify's bottom line.  As challenging a path towards profitability as Spotify may find itself on, it would be a dramatically more difficult road if all of those 32.8 million users were active.  So Spotify's business model and margins actually benefit from the majority of those new free users churning out of the service early, allowing Spotify to focus on migrating the remaining engaged free users to paid."
And this "free churn" concept is what led Mulligan to question the profit opportunities for streaming services. As he pointed out, while the "free-user-leakage" factor fits in with Spotify's business model, it challenges the foundation of that model.
Two-thirds of Spotify's customers in 2011said "no" to something that was free, which means that streaming audio may not be appealing enough to music fans. The reasons that Spotify's free users disappear are varied and include advertising, the inability to burn to CD and the fact these digital tracks cannot be downloaded for offline listening. While a lot of these issues can be rectified by paying $9.99 per month, the average consumer is not spending that much money on music monthly anymore. In fact, that number is the average spend for only the top 20% of music fans.
Mulligan stressed that because most consumers will not experience the incredible ease of use and features attached to the full streaming audio experience, they will never be enticed to pay for it. Therefore, cheaper price points will be the key for Spotify and other streaming services going forward.  
Production Music Hitting a Crossroads
Where is production music heading in the future? And how can artists get their music into film and television?
These are some of the questions Sonic Scoop asked newly-appointed Production Music Association (PMA) Chairman Randy Thornton recently, in anticipation of the organization's upcoming gathering, "The Future of Production Music:  Opportunities, Challenges & Threats" on October 11 in New York City. The PMA is a non-profit organization that promotes and protects the rights and interests of publishers and composers of music used in film, television, radio and other media. Thornton, also the CEO of Warner/Chappell Production Music said he is anticipating some big challenges for those working with production music going forward.
The production music market has actually managed to stay profitable and stable, even while the rest of the industry has been thrust into chaos. However, while the number of production music catalogs and creators has been expanding, the amount that customers have to spend is decreasing. And the retitling of tracks – which is legal and lets rights holders put the same song in a variety of libraries – is creating some confusion for those distributing revenue.  
Thornton pointed out that the biggest issue in the production music industry as it expands has become keeping the quality of music high and selling that quality to those that have much less to spend than in previous decades:  "I feel that the biggest challenge currently facing the production music industry is that of maintaining the value of our music in the marketplace … The current environment is one of increasing competition for ever-dwindling budgets.  The upside is that there are more potential clients than ever.  The downside is that many clients are being squeezed financially and are therefore pressured to look for 'alternative sources/practices' for production music, many of which are detrimental to the sustainability of the industry as a whole … I feel that it is critical that we strive to maintain or elevate the value of our music, thus enabling a viable financial future for our industry as a whole."
And the landscape has changed significantly in the past five, to 10 years. The PMA currently represents 450 catalogs, which is ten times more than it represented a decade ago. And decreased budgets, combined with the splitting apart of many TV, film and new media companies has created mass confusion when it comes to analyzing licensing models and the cost/benefits of each one:  "Education and a commitment to understand current needs on both sides of the fence are crucial to ensuring real progress for our industry."
Thornton stressed that he feels recent changes in the production music climate could actually provide positive opportunities:  "The production music industry has consistently grown in both size and quality over the past 10 years:  Long gone are the days of clients bemoaning the fact that they 'had to use a library cue.'  The creative and production values of current production music works are leading the world in many segments of the market, including the work of many GRAMMY and Emmy award-winning composers and producers."
And this could offer many new artists the chance to start diversifying their careers by writing production music:  "Clients have a huge choice these days when it comes to choosing music, and their choice more often than not centers around creativity and production values — both of which are good news for our industry!"