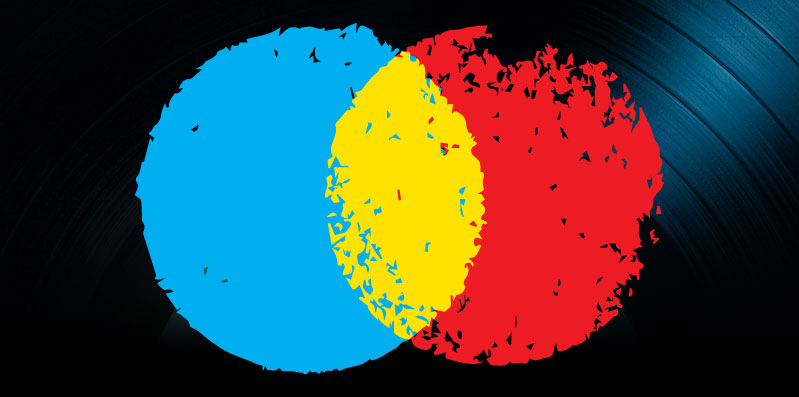 Deezer, Internet Radio and Walter Parker News, October 27, 2012
This past week was marked by on-going change in the digital music market as owners of streaming site Deezer discussed why they will be avoiding the U.S. market, and Apple's proposed new Web radio service met with very mixed reviews among label executives. Also, blues guitarist Walter Parks gave some sound advice to artists that want to build long-lasting careers in music.
Deezer:  Taking Off … but not in the U.S.
French streaming music site Deezer, one of the most successful European start-ups will not be expanding to the U.S. anytime soon, according to an article in The New York Times. And Chief Executive Axel Dauchez said that he believes ignoring America is what will help his company compete with global powerhouses like Spotify.  
Founded in 2007, Deezer is the second-largest digital music streaming services, behind Spotify, in the number of paying customers it has attracted worldwide. With headquarters in Paris, it provides unlimited access to millions of on-demand songs on users' PCs, mobile phones and tablets.
And Deezer is getting industry nods for its lack of U.S. focus:  Warner Music Group's owner Access Industries gave the company $130 million this month – one of the largest sums ever to be invested in a French company.
Dauchez said he believes this financial endorsement "… shows that they think the music market is beginning to turn around." With the help of Deezer, Dauchez hopes to increase the revenue within the music industry and give musicians, labels better returns. Deezer generated 50 million euros in revenue in 2011, and Dauchez set a goal to hit 1 billion euros annually by 2016.    
Deezer has two million paying customers, about half the number Spotify enjoys. Since Spotify became available in the U.S., it has seen rapid growth. But Deezer wants to focus its money instead on expanding to 160 other markets. Music industry analyst Mark Mulligan remarked, "Like a canny general who decides to march around a heavily fortified stronghold and thus effectively leave it stranded behind enemy lines, so Deezer expects the streaming war to be waged on different shores … They are both right and wrong."
Many analysts have said that Deezer should be concerned about competition in the United States, where aside from Spotify, Rhapsody, Pandora and Rdio all thrive, even with slightly different business models. And Mulligan claims the U.S. streaming market has not yet hit its ceiling, as premium streaming is still too expensive for a lot of music fans. Outside the U.S., Spotify is ahead of all other streaming companies, except Deezer, which is the #1 most popular in France.   
New financing will be important for both Deezer and Spotify, because they have both spent huge amounts of money. In an effort to draw in new listeners, both services offer free, restricted versions. But they must pay royalties on everything, even tracks that are free to users.
Streaming services have tried to pay for free listening by selling advertising. But Dauchez stated that securing this has been a challenge. So, Deezer has turned towards using its free service as, first and foremost, a marketing ploy to convert more people into paying listeners.  
This policy is proving an expensive way to expand. Deezer was profitable in 2011, but is expected to lose money until 2014 as it becomes available in new countries. It has already moved into other European countries and will amp up growth in the next month.   
Its popularity in France is greatly attributable to a marketing partnership it has with mobile provider France Télécom, which includes the service as a bundled part of some mobile phone packages. But whether bundling will be as valuable as straight subscriptions remains to be seen.
In an effort to set itself apart from Spotify, Deezer has been beefing up its social features and editorial content, which includes playlists and information on local performances by favorite artists. Dauchez said, "We don't want to be a 'smart jukebox' … If you want to rebuild the value of music, you have to rebuild the engagement with the listener."
Will Apple Radio Fly?
Apple is investing a lot of energy into getting major record labels to jump on board with its proposed Web radio service, unofficially coined iRadio. But some label executives are not buying it as a bright idea, said insiders at CNET. And this could cause the project to stay grounded.
Apple is hoping to launch its ad-supported Web radio service early next year. But many music industry executives said what the company is offering them is just is not good enough to warrant their approval. Sources said Apple is offering a lower royalty rate than Pandora, although it wants to provide more features to its customers than the currently top Internet radio service provides to its customers. Pandora pays a statutory rate set by Congress that limits the way users can interact with songs.   
To make up for Apple's lower royalty payments, it is offering a percentage of ad sales to labels. While some industry leaders feel this cut will not be big enough to make a partnership worth it for labels, others think it will be good for the overall music business if Apple provides Pandora with a worthy competitor.
A source said it would be easy for iTunes to push a Web radio service out to its sizable audience and also use it to boost download sales, which have flattened out in the past year. Because Apple owns 64 percent of the digital music market, analysts have said that labels have to think about what might happen if Apple cannot expand to markets that are gaining in popularity with consumers.  
Industry leaders have also stated they think that Apple could provide Pandora with support to get the Internet Fairness Radio Act passed, which would reduce the royalty rates Web radio services have to pay to artists, publishers and labels. Big record companies and music managers have been fighting against this bill for the past several years and have plans to join to discuss their strategy to fight it this coming week.
Walter Parker, on Music, "Sucking it up" and Getting Personal
Blues guitar legend Walter Parks spoke recently to the Huffington Post about how he has been able to build a solid career in an ever-changing music landscape and delivered some very matter-of-fact advice to aspiring musicians. Parks has enjoyed an international career, acting as lead guitarist for Richie Havens, half of the folk-duo the Nudes and leader of the swamp-blues group Swamp Cabbage. And after spending more than 30 years in the music industry, he released his first self-titled solo album in December 2011.  
Parks talked to Arts & Culture section writer Laura Cococcia about the challenges he has experienced breaking through in the music industry and how he developed his voice, style as an artist and grew his business. Most importantly, his perspectives illuminate why artists need to establish a "well-rounded view on art as a life's work that requires rigorous study, observation and intimacy with the fabric" of their audience.   
From the beginning, Parks was committed to greatness, and as he admitted, he does not understand any musician who does not strive to be the best at his/her craft:  "From an early age I was entranced by subtle technical aspects of great records. I was acutely aware of timbre in different instruments and I could hear the microphone placement used to capture textures and create dimension. Only the best producers know how to evoke the sonic fantasy that most listeners take for granted … Neither the promise of money nor sex (as it is for most) was a career motivator for me early on. I had and still have a drive to realize an original sound that I'd like to share with many people and be recognized for. This is not a desire for stardom yet it's a desire to connect with and inspire people, admitting of course the self-serving good feeling that ensues in so doing! Averageness is deplorable. I am perplexed by un-outstanding people."
And while he admitted that he still struggles to make money on touring, and recording, he said that his success is greatly attributable to his on-going dedication to learning about the intricacies of the musical craft and advised other artists to do the same, even when the process is outside their comfort zone:
"Learn music. Learn harmony. Whether or not you like jazz, study basic jazz harmony, even, for instance, if you play folk music. Jazz harmony is not complicated yet knowledge of it provides a cushion of peer respect and it improves your writing."
He also stressed the need in today's market for every musician to be an incredibly hard-working entrepreneur running his/her career like a business while connecting intimately with the audience:
"Some aspects of a music career are going to feel like work. Suck it up. Be an adult and join the rest of the working world — that is your audience. The upside (if one is needed) is that in general you will be guided by what feels good to you throughout a large chunk of your career during your creative process – during your writing …
Accept that you will make money in art when you connect with audiences and with people who can help sponsor you. No amount of money can insure that you will connect. Be willing to change your art (possibly only slightly) if you are not connecting, provided that you don't feel polluted by the change …
Do business often. The business part of your day is 'the work.' 'Work' often. Work the phones, social media, the post office etc. Never sell. Selling is bullshit. Selling is manipulation. Selling is the act of convincing. Selling is a lie and everybody knows it. Instead, share, offer, present. The market, your audience, will decide how easily you can meet expenses. This is capitalism. Be at peace with capitalism. I say this because capitalism will work for your art if you produce quality, are industrious and are unwilling to take no for an answer. Our country ascended because of the creativity of a proportionate few forceful risk-taking idealists, inventors, and politicians. Aspire to be in that club. Proudly be unaverage. Have fun being different but don't fake it …
Force yourself to learn the ways of people. Look people in the eyes. If you don't care about people you're in the wrong profession. Talk to strangers and learn from them. Offer to them. When you feel depressed, get your ass out of your apartment and do something for somebody else. Time is proving that a good artist can work many years so don't trash your body – as it is your tool, as is your instrument."