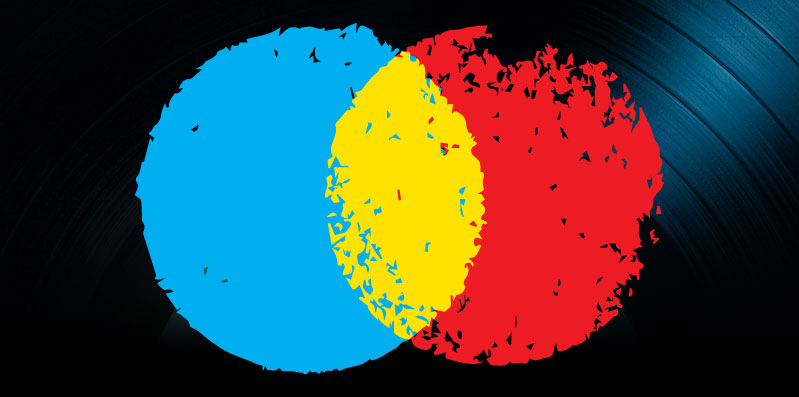 Copycat Songs, Internet Music Piracy and Hip Hop News, July 8, 2012
Intellectual property issues were front and center this past week as the "copycat" trend took a new turn in the UK and a musician and music business entrepreneur talked about why digital piracy is becoming more of an excuse than a problem for artists. Also, a hip hop journal discussed why artists and professionals in all genres should look to the flexible business models and creative marketing techniques of hip hop crews in order to adapt to the modern music climate.
Copycat Songs Presenting New Industry Problems
The new trend of artists releasing cover versions of songs by other chart-topping artists before those songs are officially released is creating a stir in the music industry and raising questions about copyright laws, according to an article published in The Telegraph. Almost perfect replicas of the latest songs from pop stars are entering the charts before the originals even appear.
And recently one of these copies – a cover version of the song "Telegraph" by Maroon 5 and featuring the rapper Wiz Khalifa  – managed to squeeze into the top 10 of British charts. The identity of the band was kept secret, but was later to be found "Precision Tunes," managed by Joshua Weinstein in New York and put out on his label PT Records. When approached by the media, he promised to stop releasing copycat versions and to "relinquish any monies made" from these types of tracks. His label had also put out eight other tracks copied from other artists such as Usher, Jennifer Lopez and Justin Bieber.
He added, "We have currently restructured the company and its employees, are in the process of issuing takedowns and researching accounting for those releases." The week the fake "Telegraph" made it into the top 10, it sold 34,492 downloads. It was sold via iTunes and The Orchard.
Precision Tunes' cover was the first to reach the top 10. But in February, the cover band Kings of Pop cracked the top 40 with a cover of will.i.am's song "The Hardest Ever." And in April, the group "Carly Rae Jepsen Tribute Team" made it to #49 a week before Carly Rae Jepsen's song "Call Me Maybe" was released.
"Copycat"ting is not a new phenomenon and has been happening since digital downloads began over a decade ago. Copycat tracks are created through the joint talents of session musicians and computer experts, who build an almost-exact replica of original songs after they hit the radio. Today, they sell the copies on iTunes and Amazon for slightly less than the price of new tracks. However, until recently, they were always released behind the original song.
The Maroon 5 incident has music industry executives and artists in an uproar and was likely made possible by the fact that, in the UK, singles by major artists get played on the radio for weeks prior to their official release. The purpose of this has always been to give these artists big sales numbers the first week of release, but is now allowing cover bands to get in first. People who buy copycat singles are a combination of those who do not want to wait for the real version and those who are unaware the copycat version is an imposter.
Industry experts stated that copycat versions have gone largely legally unchecked because they exist somewhere in the uncertain areas of Internet-based area of copyright law. However, those copycats that release prior to the originals actually break original artists' "first mechanical right," which allows songwriters to record and release their version before other artists.
Some labels are trying to prevent copycats by rushing their songs to market the moment they find a cover version. Early this month, a cover group called Can You Blow My hit number 38 with Flo Rida's song "Whistle," and the U.S. release was pushed to two weeks earlier than originally expected.
While online retailers like iTunes pass along a percentage of sales of the cover versions to the original composer as a writer's fee, the performers of the original song miss out on sound recording royalties they would have received had the real track been purchased. However, online retailers are not responsible for copycat versions, and the top companies have waivers in place that all those selling through their services must sign, which state they own all the rights to the tracks.
Piracy:  A Problem … or an Excuse?
Is piracy actually a problem … or is it becoming an excuse artists and music executives use to avoid having to adapt to a changing industry? Sudara Williams, a musician and the founder of DIY music zine Ramen Music asked this question on TorrentFreak this past week in an editorial piece entitled "Music Piracy is NOT a Problem, It's an Excuse."
As Williams stated, "'Piracy' is still a hot topic of conversation in  the industry. People who torrent music or have a huge music library are accused of screwing over artists, stealing, and being entitled. Piracy is still cited as The Main Reason Why Artists Are Broke." However, research points out that the piracy "problem" is very complicated with many different moving parts. And studies have shown that the music industry's decline is likely not directly related to file sharing.
In this piece, Williams explained how the Internet actually works for artists and music fans and what the current music industry actually is:  "It no longer costs money to send music to others. You can get any song you want instantly, free or paid. You can build a library of 11,000 songs at no cost. Or stream everything on Spotify for a few bucks a month. Or pledge $250 for signed vinyl and other goodies from your favorite band or Kickstarter. Or pay $15 per album like back in the Good Old Days.
And he also stated that he is adapting to the reality of today's climate and has been successful as a result:  "As both an artist and music business owner, I know with certainty that it's time to move on and spend our energy innovating new businesses and getting artists paid. My business is pro-sharing and pro-artist – I consider sharing a feature and it is a primary source of our revenue."
And Williams also had some proactive tips for artists that want to survive and make a living in the industry, which he has learned through his own dedication to building a career and his own music business:
"Be Pro-sharing and Pro-artist." Artists should certainly get compensated for their recordings, as they take "money, resources and love" to produce. However, sharing can be great for business. Sharing acts as free advertising and can help replenish an artist's fan base, which will lead to future sales.
Getting artists paid is the responsibility of the seller. The "seller" could be a label, group of artists, third party or, in the DIY world, the artist themselves. But anyone selling music needs to be responsible for making their product attractive and making sure it gets purchased.
Selling music is a business, not a dream. If you are a DIY artist and running your career with luck or magic rather than like an actual business, you are responsible for your own failure. You have to give your fans or "customers" what they want to buy and also innovate when new technology comes around, or stand out when you find yourself selling a product similar to what everyone else is selling. "This is business, not wish-fulfilling … Piracy is nothing more than a shoddy alibi for business failure and lack of innovation"
Don't blame your audience … know your audience. Williams points out, if labels had spent the past 12 years innovating and building what customers were actually seeking, everything might be different. There might be streaming services run directly by Sony or Warner instead of Apple. And some labels might have implemented a "fair trade" guarantee to help fans support their favorite artists. "Turning to 'broke' college kids and wondering why they don't shell out money is a waste of time … In what world does it make financial sense that they spend $15 on an album vs. buy dinner or have a few beers with friends?" Williams is not saying this is fair, but it is the reality of the business:  "You can't sell music to folks if you can't relate to them."
Sell to your target market. Artists need to learn how to figure out who will pay for their music and other products and who will not. And then they need to focus on either selling to those groups that are actually willing to buy from them or figure out how to make what they are selling more attractive to their fans.
Williams ends his editorial on a positive note, saying, "Now is the absolute best time to be a musician," because all artists can produce albums in their homes using their existing computers and deliver it to as many as millions of fans, if the demand is there for next to nothing. They can get listened to by more people and have more options. And with the old label system falling, artists can be truly independent and in control of their own rights. Finding the audience is the difficult task for artists, but that has always been true.
Hip Hop Crews Embracing New Business Models
If artists want to learn how to build innovative, sustainable brands, all they need to do is look to hip-hop crews that have been successfully navigating changes in the music industry for years, says HipHop DX. The site examined seven different hip-hop crews that are building their brands outside the lines of traditional business models and why DIY movements are rising to the top of hip- hop and beyond in 2012.
The Kansas-City-based Strange Music label has been around since 1999 and has housed many successful indie artists, including Jay Rock, Brotha Lynch Hung. Collectively, it has sold over 2.4 million albums and has enjoyed five $1 indie albums and 14 Top 10 indie albums, along with three #1 R&B albums and 15 Top 10 rap albums because of its policy to keep its artist roster diverse and not focus on one genre. Their latest artist, Tech N9ne has capitalized on the idea that fans don't just want music – they want a real experience. The crew focuses on its live show to make sure each is unique, and members wear their own merchandise on stage, knowing that merch sales are now becoming especially critical to actually earning a living.
Harlem-based A$AP Rocky and A$AP Mob has really capitalized on the idea of having a crew with a group identity and embracing the idea that artists need to be entrepreneurs and not just musicians. The group is comprised of a team of artists, producers, video directors and experienced business people and has used the talents of its members to diversify the products it offers as well as its marketing strategies, creating a strong brand through high-production-quality music, music videos and even a fashion line.
Hopsin and Funk Volume has gained success through YouTube, but never relied on it solely as a way to "make it big." Instead, the group used YouTube to enhance its movement, which included regular live shows and recording. The unique video for "I11 Mind of Hopsin 4" released on YouTube late last year and has gained 12 million views, and the entire Hopsin YouTube channel is at 43.8 million views and counting.
L.A.-based Black Hippy, signed to Top Dawg Entertainment shows that building a solid team and taking every opportunity to participate in high-quality projects is critical for artists that want to earn a living in music. The group has continued to align itself with reputable partners and is comprised of members that continue to perfect their own craft through other projects to get their names out there and strengthen Black Hippy's brand.
Odd Future emerged in 2010 and is made up of very artists that are too young to know anything but the new music business, which has allowed them to forge their own way and adapt easily to changes. Thy own their own label, design their own logos and have taken responsibility for their own careers. They continue to build their skills as rappers, producers, singers, videographers, graphic designers, etc. because they accept that they will very likely have to learn to control the many different aspects of their brand in order to survive.
Brooklyn-based Joey Bada$$ and Pro Era has tried to blend old-school hip-hop with its newer forms in an effort to attract fans of all different ages and with different sensibilities. The complaint among fans of original hip-hop has often been that modern hip-hop has not retained some of the elements that made early hip-hop so innovative. Pro Era has responded to this by bringing some of the older components into the new forms.
Kid Ink, now signed to Tha Alumni Music Group, has used the informal mixtape as a strong promotional tool for formal releases. His DJI11 Will-collaborated mixtape "Crash Landing" got the attention of critics, and he responded by putting out two more mixtapes to stir excitement over his debut album Up & Away. And because of the momentum he built by heavily pushing and promoting his mixtapes, his first single "Time of Your Life" garnered the attention of Chris Brown and Tyga, who collaborated on the remix.