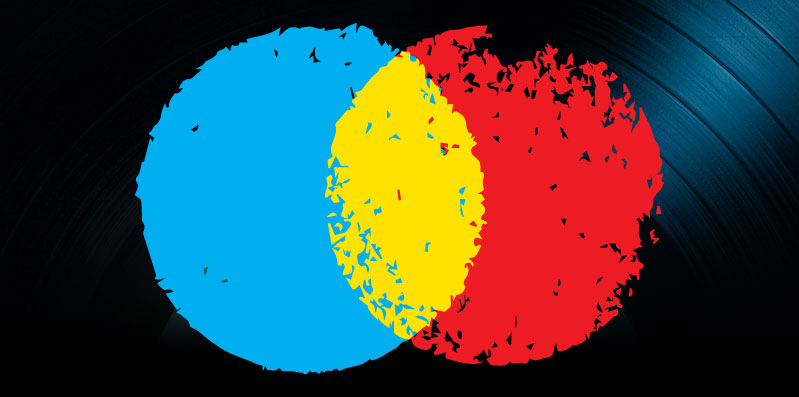 BandPage Everywhere, Music Retailers and Digital Piracy News, July 28, 2012
This past week, BandPage freed itself from Facebook, offering a new tool for over 500,000 artists. Also, a long-standing battle between retailers and record labels surrounding the timing of new major releases continues in the UK as brick-and-mortar record shops struggle to stay afloat. And a leaked IFPI report reveals a detailed global anti-piracy strategy.
BandPage Everywhere Providing Artists with Freedom from Facebook
BandPage unveiled the new "BandPage Everywhere" for artists on July 24, a new tool that will help musicians build websites outside Facebook and give them more options when working with music-based Facebook fan page apps. Founded in 2009, BandPage  began with the intent of helping musicians build their presence on Facebook after MySpace began to wane. Now, the 500,000 musicians served by the product can upload streaming music, photos, videos or tour dates once and have them pushed to all their social media sites.
At the company's inception, there were no native music features on Facebook, though it was becoming the best way to connect personally with fans. However, just as BandPage started to gain steam – a year following its January, 2011 investment in improving its offering on Facebook – and expand outside one social networking site, Facbeook's move to the "Timeline" design, which involved all music pages, limited BandPage's visibility and caused the company to lose 90% of its traffic, which fell from 32.1 million monthly active users and 1.5 million daily users, to 3.3 million monthly users and 130,000 daily users.
According to BandPage Founder  and CEO J. Sider, "Timeline hit and obviously it affected our traffic, but we really looked at Facebook as a starting point. We knew that change was coming. We never expected [Facebook] to stay the same. Facebook has its own initiatives it has to go after. The sooner you understand that and don't hope it will change back, the better off you are building a strong, independent company."
Now, thanks to $19 million in funding, BandPage is launching BandPage everywhere to help decrease its dependence on Facebook and improve its offering for artists. With BandPage Everywhere, users can create a professional-grade site in just a few minutes by choosing a template and tabs, theme colors and adding their own background image. BandPage Extensions widgets for photos, videos, bio, tour dates, mailing list and streaming music can be manipulated to fit into an artist's desired web page style. All the new features will be free, as ever, but users can still opt-in for $2 to get advanced social media features to incorporate into their websites. While BandPage does not currently have ecommerce solutions, the company is fully-integratable with TopSpin.
Sider  has always focused heavily on listening  closely to user feedback and paying close attention to the online music marketplace in order to improve his product, grow and adapt. He said, "When we built BandPage on Facebook, our users asked if they could 'take it with them' to their Website and blog … So, we created BandPage Extensions so musicians could take any section of their BandPage with them to their existing website or blog. If they want a brand new website, then they can use the Website Extension to create one in a few clicks. The best thing is that once you have BandPage products on your different online properties, you just update it from one place and it updates across the Web in real-time."
The company has also released both a product overview of BandPage Everywhere as well as a product instructional video to help bands navigate the new tools.
Music Shops in the UK:  "Only Adele Can Save Us"
A six-year-long battle between record labels and retailers in the UK rages on as labels continue to condense major album releases into a few months instead of spreading them out throughout the year. And this year will be the most tightly-scheduled thus far, with releases by Muse, The Killers, Mumford & Sons, Will.i.am, The xx and The PetShop Boys all coming within the same week, two in the same day. Retailers wonder how they will be able to stay afloat, with physical sales in decline.
An article in The Independent stated that a lack of new in-demand albums during a lot of the year has many record store owners analyzing what they see as the misinformed marketing strategies of labels. Major British retailer HMV stated last week that the "barren" release schedules at the start of the year – offering only a small number of albums by in-demand artists – might be good for labels looking to make a profit, but ultimately hurts retailers trying to make sales. HMV's music manager John Hirst said, "For six years we've been pushing the message to record labels [to spreadout their releases], but this is the worst example we've ever had."
And when big releases are too clustered, sales are lower for stores, because fans do not typically purchase several albums in just one week, especially not in today's economic environment:  "In the current climate, people aren't going to buy three albums in one day. You end up cannibalizing sales. Probably four of these albums should do 100,000 sales [in the first week], but one of them will probably sell 100,000 and the rest will underperform." Three factors in particular come into play as music businesses are marketing and planning releases in the UK:  the festival season; The X Factor and Christmas shoppers. Retailers feel that music labels need to look to Adele's strategy when determining artist release dates; she releases her album in January, which makes it stand out because she is one of a very few musicians releasing during that time and has little competition.
The September cluster of releases  the second quarter is showing album sales significantly down. In the second quarter of 2012, no album had sold beyond 200,000. Paul Williams, head of business analysis for the trade publication Music Week stated, "The result of this flawed strategy [by music companies] is a second quarter this year in which not a single artist album sold more than 200,000 copies across the three months and sales of the weekly No 1 sometimes dropped below 20,000 sales, the kind of chart-topping tally that not so long ago would not have even happened at the height of summer when the market virtually shuts down."
Still, companies like Warner Bros Records said that they do not follow any specific marketing strategy, simply releasing albums based on artists' schedules. The British Phonographic Industry (BPI) offered no comment.
Wide-Sweeping Anti-Piracy Strategy Featured in Leaked IFPI Report
A confidential report intended for internal use was accidentally released by the IFPI last week. TorrentFreak claimed that the report from April was created by the Head of Internet Anti-piracy Operations, Mo Ali and shows the organization's strategy for major record labels regarding combating worldwide piracy. Details provided point to targeting everything from torrent sites, to cyberlockers and outlines exactly what the IFPI expects from Internet service providers, how effective they believe site blocking is and an analysis of the different ways copyright infringers are getting unreleased music from industry insiders.
The report is 30 pages and offers a global view of what it refers to as IFPI's "problems," "current and future threats" and how the industry has and should respond to them. IFPI offers up five solutions to suspected infringements: take down; disruption; investigation; lobbying; litigation. The document closely investigates the following digital music piracy issues and provides details about what the IFPI has already done and will do in the future to address them:
Peer-to-Peer (P2P)
Central hosting/cyberlockers
Hacking and phishing attacks
The rise of mobile data and applications
Illegal pay MP3 sites
Advertisers and payment processors
Managing Internet service providers
Site blocking
The IFPI also names specific individuals and organizations that they believe to be engaging in and perpetrating illegal behavior.
The report concludes that the IFPI believes site blocking will eventually provide the industry with a perfect anti-infringement solution, in spite of extensive studies that are proving that this is not the most effective solution for discouraging piracy:  "The effectiveness of such a 'block' will depend on the determination of the ISP subscriber
and the content/website provider to maintain access to each other and to use circumvention techniques to bypass blocking techniques."
The report ends with a declaration that "co-operation, partnerships and information exchange" and strong relationships with law enforcement, judges and legal bodies will be the key to taking solid action.