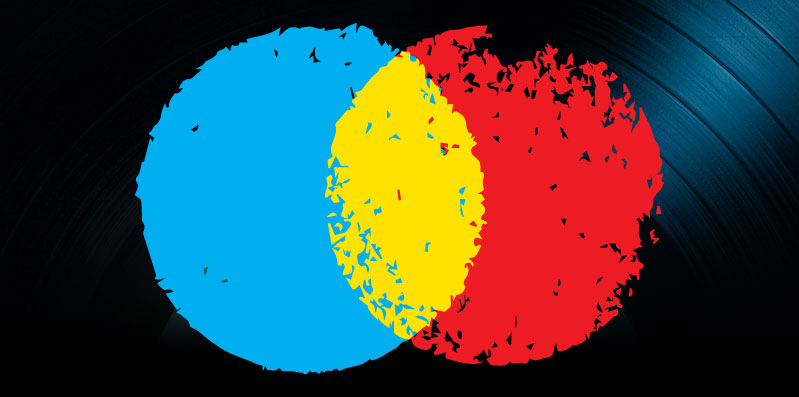 Music Business News, September 25, 2011
This past week in the music industry, Facebook unveiled the features of its new music service, Napster co-founders hinted at a new interactive video streaming video service and members of the persevering indie band They Might Be Giants talked about how they have been able to sustain a 30-year career.
Facebook Music Features Fail to Stun
Mark Zuckerberg revealed some of the features of Facebook's new music offering on   September 22 at the f8 conference. Rumors about the new music sharing offering have been swirling for months. But Thursday, Zuckerberg finally began to give some details, explaining that the service would finally facilitate legal music sharing and compliment other new Facebook features, which track and share what users do in addition to what they "like."
However, according to a piece in Wired, many tech and industry experts noted that the new service seems to be neglecting five important components, all of which it is capable of offering to users.
True Music Sharing. While Facebook claims it will provide universal translation between different music services all within its own app, this means new music offering does not allow users to listen to each other's music using any service they want. Currently Spotify, Rdio, Songza and MOG already let people listen to their shared songs using whichever platform they choose, rather than the same service the original sharer uses.
Listening in Real Time. In the midst of the f8 frenzy, Evolver.fm announced that at least two streaming radio services plan to offer real-time listening, allowing users to interact with each other on a station so they can talk about the music they're hearing. However, Facebook Music did not launch with this feature, even though it would make sense given the nature of the platform, which is entirely built on "social networking."
A Music Tab Ticker. Facebook's new features make it continually more cluttered, yet Zuckerberg described the new right-hand-side Ticker as "lightweight," which is potentially why he left a music filter out of the equation. However, music fans are likely more interested in what people are listening to than who friends are friending, and thus it seems settings should be adjustable so these users can only look at music activity.
Apple Participation. Not mentioned as part of Facebook's announcement at f8 was Apple, iTunes and iCloud. Apple has been historically resistant to join in on new music offerings. But now that it sells apps for other music services and also allows those apps to run on the iPhone, it could potentially benefit from a relationship with Facebook.
Independent Developer Participation. Other music services like Rdio and Spotify have welcomed independent app developers into the fold, allowing them to build third-party players on top of their catalogs. Users that are subscribers to either service can use any music app that taps into it, which allows for endless interfaces, platforms, features, designs, etc. Facebook has yet to embrace this type of environment, though many speculate that this particular missing piece is only because Facebook Music is just a few days old.
Napster Co-Founders Embark on Interactive Video Service
Napster co-founders Sean Parker and Sean Fanning are rumored to be launching a new music-oriented video sharing service called Airtime. They will be joining other music tech entrepreneurs, who are starting to see simple digital music as old technology and forging ahead into rich video content and social networking.
While the parameters of Airtime are still unclear, Parker hinted in recent interviews that Airtime would be a live video-sharing site, on which users can post videos and have online friends respond to them in real time. This type of service, if offered and if particularly music focused, could potentially provide new ways for artists to share live performances and connect with fans.
Video-sharing sites and video-conferencing sites are not new. But Airtime could provide something new for users because of its focus on social media. Video services and social media have been blended before. But because of Parker's stake in Facebook, Airtime could easily be intended for integration into that environment. Parker is also currently developing a variety of Facebook apps. Details about Airtime, including launch date and specific features have not yet been released.
How They Might Be Giants Has Sustained a 30-year Career
John Linnell and John Flansburgh, the co-founders of They Might Be Giants (TMBG) – and some of the most prolific songwriters in music history – spoke recently to Pop Matters about how they have managed to sustain a 30-year music career. On the brink of releasing their 15th studio album, Join Us, they elaborated on how they have kept their love for music alive and the importance of seizing both artistic and business opportunities.
TMBG has enjoyed many artistic accomplishments during their long career, including hit singles, innovative music videos, unique and often bizarre lyrics and the ability to wow their fans on stage, often using a grab bag of musical instruments during live sets.
Business-wise, the band has managed to be successful commercially while still continuing to roll with changes in the music industry. The band was one of the first to get in on electronic distribution of music and to involve themselves with multimedia channels like YouTube. They've also managed to connect meaningfully, regularly and sometimes inadvertently with pop culture:  After the release of their album Apollo 18, which contained songs with no direct connection to space travel, band members were invited by NASA to act as musical ambassadors for the space program. They also managed to win a Grammy Award for writing and performing the theme song for the TV show Malcolm in the Middle. And deciding to branch out into children's music landed them another Grammy.
Accordionist John Linnell suggests that the band's ability to stay a step ahead of the industry was not always conscious; it was at its heart the result of creating and playing constantly. And his statements about TMBG's approach to songwriting reiterates the secret to staying fresh, even after 30 years in the business:  "We take the approach of thinking, as we work on a new song, what would be interesting now? As we make a new album, we wonder what it would be like if w were starting over fresh, and this was the first song we were writing. We keep things interesting by keeping ourselves interested, by writing and recording an album that we would like to listen to."
And perhaps the most important aspect of making a music career that is lucrative has been the artists' ability to continually find new career directions by carefully studying the evolution of the music industry and their fan base in real time. When the industry began to shift towards other media forms, they capitalized on their appeal as multimedia performers. And as their fan base started to grow up and have children, they started writing and recording children's music. The band seems to make decisions that are based on a combination of luck, endless passion for music and careful planning. As a result, TMBG has become a model for all emerging bands trying to overcome the rockiness and unpredictability of the modern music industry.