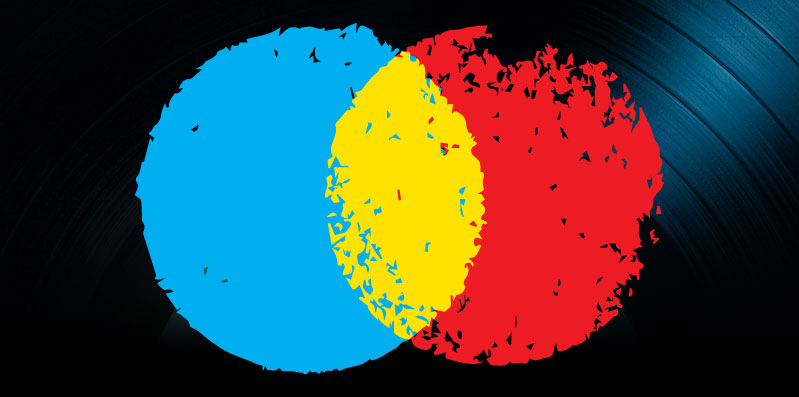 Music Business News October 2, 2011
Indie music took center stage this week as RocketHub and The Orchard partnered to create a new crowdfunding tool, and Unicomm launched the first tech conference for indie musicians and filmmakers. Also, Warner Music Group's Michael Nash talked about why he feels the music industry has finally figured out the free music model.
RocketHub Joins with The Orchard to Build The "Marketplace"
RocketHub, the online community where indie artists launch, fund and sell music and film projects announced last week it would join global indie distribution platform The Orchard in creating a new crowdfunding site called "Marketplace."
The Marketplace tool, which has been specifically created to cater to the needs of indie artists will provide discounted sales, marketing and business resources so users can work on a single platform to build close relationships with their fans. As part of the rollout, RocketHub will allow users of The Orchard to integrate content that will help them launch crowdfunding campaigns through the company's existing global fundraising platform. Marketplace users will also be able to take advantage of well-established music apps provided by FanBridge, SoundCloud and many others through a single account.
Through Marketplace's/The Orchard's Artist Builder and Release Builder, musicians can upload audio files, metadata, tour dates, photos and other marketing info and connect music and video releases directly to all applications. RocketHub Co-Founder and CEO Brian Meece confirmed the company's belief in the importance of strengthening the artist-fan relationship:  "RocketHub continues to search for new ways to empower artists and their fans. The Orchard partnership is the next step in this evolution. We're proud to welcome the global community of Orchard artists into the RocketHub ecosystem."
Unicomm Launches Inaugural Tech Conference for Indie Artists
Unicomm announced the first-ever "experiential and conceptual" conference expo for indie artists and music industry professionals last week. Planned for October 5-7 at the Los Angeles Convention Center, IMFX™ will revolve entirely around the creation, production, promotion and distribution of original music and movies. Rights management organization Broadcast Music Inc. (BMI) will be the official music sponsor.
IMFX™ will give artists, producers, music techies and filmmakers a chance to take a look at new technology and techniques within their industry and get real-life training through presentations given by industry leaders. They will also be able to purchase the latest equipment and have an opportunity to collaborate on projects with their peers. The goal of the conference is to give those in the indie music and film industry increased awareness of the latest digital tools, so they can stay competitive in their field.
Jimmy Maynes, former VP Creative/A&R for Jive Records has been announced as IMFX's Music Event Chair. He said, "Music is the single most important continuing pulse of the planet. Music and video are everywhere we turn … As technology continues to evolve, content becomes more accessible … Our attendees will learn that being discovered is the antiquated model for being successful. The new winning formula is to be discoverable!"
Vice President of Writer-Publisher Relations at BMI stated, "BMI is dedicated to serving our over 475,000 members with advice, insight and knowledge they need to advance their careers. IMFX™ will play a critical role in helping aspiring artists to leverage technology and best practices."
Over 10,000 attendees and 400 exhibitors with three-acres of exhibits are expected at the event.
Outgoing Head of Digital at WMG Says the Free Music Model Works
In a recent interview with CNet, Michael Nash – the outgoing head of digital at Warner Music Group (WMG) – stated that the music industry has "figured out free." He claimed that explosively popular streaming services such as Spotify, Rdio and MOG are using the right approach from a licensing standpoint and will thus work for artists and music fans:  "Free didn't work before. It was once used [by such defunct sites as Imeem and Spiralfrog] to drive engagement with ads. What we're looking for now is for free to drive engagement with subscription services."
While Nash has only served as head of digital for the past four years, he has been at WMG for over a decade, and thus has witnessed many changes in the industry during the shift towards digital. He came to the company from the music start-up world because he knew the Internet would change the music climate, and he wanted to be part of the movement that was set to change an antiquated industry where labels were built around CDs, song bundling and forcing fans to buy entire albums when they simply wanted a few tracks:  "That strategy was based on tricking people into buying an album that may not have been very good."
Nash stated that digital leaders made mistakes as they tried to make changes and that the stress of these changes caused high turnover rates within labels. For example, EMI went through four digital chiefs in the past four years.
WMG has a reputation of dragging its feet in the digital space, as it has historically seemed to be the last to sign digital deals and to get picky about the terms of deals. But Nash said he feels he's leaving the company at a time when it and the entire music industry are better off than they have been in a decade, and that WMG's reputation of being resistant to digital change is unfounded:  "We did the first YouTube deal, before the Google sale … We were first to enable models like Lala, which eventually became the foundation of Apple's cloud strategy. We were first to license iTunes way back in 2003. Yes, we have a history of course correction. We worked long and hard on the Spotify deal as we thought it best to reset the economics. But our posture has always been to put licensed services in front of consumer that they love."
Nash will be leaving WMG soon, but did not reveal to CNet where he is headed next.