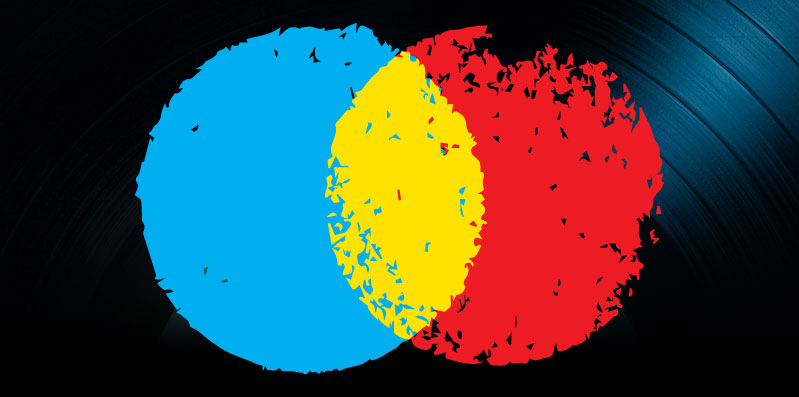 Music Business News, September 10, 2011
The need for today's artists to develop savvy, creative self-marketing skills in order to make a living was big in music business news this week as Lil Wayne's new album Tha Carter IV sold record numbers on iTunes in its first week and music journalists discussed the value of remixes for emerging artists. Also, artists won a big battle as the European Union (EU) came close to a decision on the extension of coverage by International Music Copyright Law.
Lil Wayne Proves Business Sense is Critical to Selling Rap Albums
Lil Wayne's long-awaited Tha Carter IV album exploded onto the U.S. album chart last week, coming in at #1 with a 964,000 unit sales debut. The album was the second-biggest seller of the year, coming in close behind Lady Gaga's Born This Way, which sold 1.1 million in its first week when it released in early June. Wayne's accomplishment is even more notable because he chose not to release on Amazon, thus decreasing his overall sales opportunities. He also set a new one-week iTunes record by selling 300,000 on that platform.
While Wayne did not reach his 1 million-unit personal best, achieved with Tha Carter III in 2008, he beat out the Jay-Z and Kanye West collaboration Watch the Throne, which came out at the height of the summer record sale season and only sold 436,000 copies. While industry experts agree that record sales are no longer the main indicator for how good an artist is, numbers do still count; and many feel that Lil Wayne's ability to self market and sell his own music has been a huge factor in his success.
Lil Wayne is the CEO of his own record label, Big Money, and he has a hand in marketing himself and other artists on his label. But according to the Global Grind website, others note that he will need to do even more to continue to sell albums, especially in the rap and hip hop genre, which, more than any other area of music has been hit particularly hard as the music industry becomes more and more digital. Being a talented rapper alone no longer brings in big money; rap artists have had to branch out and cross over into other businesses in order to stay relevant and grow their brands. For example, Jay-Z is co-owner of the New Jersey Nets, CEO of Roc Nation, owner of Ace of Spades liquor company, co-director of Budweiser and investor in a line of hair products and several clubs as well as being a real estate developer. And without diversifying, his hiatus from recording his own music might have pushed him into obscurity.
Rap music has long been associated with "living large" and making money. And while Lil Wayne has proven he can sell records without the help of a huge label, some feel that in order to continue his upward trend, he will have to up the ante with his marketing tactics, possibly capitalizing on his interest in skateboarding (which appeals to his younger fan base) by branching out into the clothing and accessories market, or, since he just learned to play the guitar, designing a line of guitars that caters to his style of music.
The Beastie Boys and Others Uncover the Value of the Remix
Recently, Major Lazer took on the Beastie Boys' "Don't Play No Game That I Can't Win," and remixed it as a dance-hall-style song that takes it far from its original state. And this is just one of seven remixes featured on the new Hot Sauce Committee Part 2 album. Leah Collins of the Montreal Gazette asks, aside from giving fans of an artist something more to collect and buy, what is the value of remixes?
First of all, remixing can help an artist reach a new audience; an artist can reshape the song so it has a place in a club, on the radio, or so it gets the attention of an elusive blogger. It can also just give a musician the opportunity to play with a piece of music and make a new form of art. And for a new or emerging artist, remixing can be particularly important because it can help that artist build his/her name, build a community and become more skilled as a musician.
And Major Lazer isn't the only artist remixing. Ian Swain, who DJs and produces under the moniker "Pho" and also works as half of the dance-hall duo Bonjay used remixes of indie rock hits – including TV on the Radio's "Staring at the Sun" and the Yeah Yeah Yeahs "Maps" – to build his profile. Swain said, "Putting up those early tunes [and remixing something like 'Maps'] … was a way that, even though we hadn't really developed into writing our own material … getting our name out there."
And he added, "If you're a band, you cut your teeth doing covers, developing your sound. It's where you figure out what's unique about what you do … Remixing is pretty similar in that, when you're starting out, it's a great way to hone your style and garner some interest in what you're doing."
Besides helping emerging musicians grow artistically and increase their fan bases, doing remixes of popular songs can even in some cases help an artist build relationships with the more well-known artists whose songs they choose, which can lead to new opportunities and wider exposure.
The European Union (EU) Extends Copyright Protection by 20 Years
Musicians could win longer copyright protection of their work abroad as early as next week, thanks to a big decision by the EU which will help make European copyright laws more similar to laws in the United States. For years, artists like Paul McCartney and Cliff Richard have fought to increase the length of time musicians' work was protected in Europe beyond 50 years as they faced their protection running out within their own lifetimes. If all goes as planned, recordings in Europe will be under copyright for 70 years, making distribution of musical works without permission before this time period expires illegal.
Although some countries are still opposed to this change, industry spokespeople feel that this extension will be made a reality after ministers from EU countries vote on the issue in Brussels on Monday. The decision will also bring extra royalties for major labels Universal, Sony Music Entertainment, Warner Music Group and EMI. The issue of copyright protection has become even more important worldwide in the past year, as global music sales fell 9 percent, a decline linked directly to widespread piracy problems; according to IFPI, 19 out of every 20 music tracks downloaded from the internet are obtained illegally.
IFPI's CEO Frances Moore also said new copyright laws in Europe would hopefully help make building a career easier for emerging and independent artists:  "Extending the term of protection to 70 years would narrow the gap between Europe and its international partners and improve the conditions for investment in new talent."
In the U.S., music copyright lasts for 95 years after recording, whereas authors of written works and their estates maintain the rights to their creative works 70 years after their deaths.