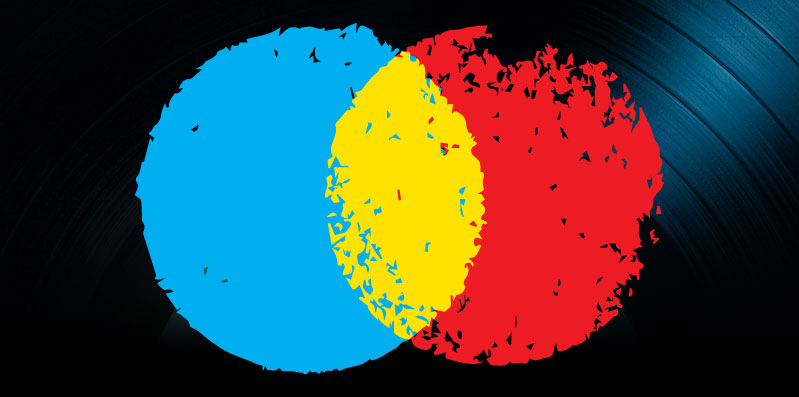 Music Business News, October 8, 2011
The digital space stepped into the music industry news spotlight last week as Rdio officially became an ad-free, streaming music provider and Rhapsody bought Napster. And in the wake of Steve Jobs' passing, the CEO of Miramax expressed concerns about iTunes' hold on recorded music.
Rdio Goes Ad Free
On Friday, all-you-can-listen service Rdio – whose backers include Skype co-founder Janus Friis – announced  it was lifting the week-long time limit from its free trial and would offer users in the U.S. ad-free streaming. The new plan gives those that want to listen through computers and their Facebook accounts several months' of unlimited, ad-free listening and access to 12 million songs. Mobile listeners will also get an extended period on their initial free trial, but will prompt them to sign up for a paid subscription after a short period of time.
When users sign up for the free trial, they get access to the service on the web and through desktop apps for Mac and PC. Features of Rdio include on-demand streaming of songs, access to information about what friends and others in the Rdio listening community are listening to in real time, the ability to share music on Twitter an Facebook, the opportunity to create custom, collaborative playlists, a personalized profile and digital music collection, recommendations that are delivered based on your tastes and access to artist and label radio stations.
A full mobile Rdio subscription plan is $10 per month, and a computer-based subscription is $5 per month.
Rhapsody Takes Napster from Best Buy
Streaming music service Rhapsody announced on October 3 that it would be buying Napster from Best Buy, according to an article posted on the Billboard.biz site. This has been a big digital acquisitions year for Rhapsody, as the company also acquired Yahoo! Music's Music Unlimited and 400,000 subscribers in February.
When Best Buy took on Napster, the company had originally promised to secure some label deals for the online music service, but were unable to deliver. However, Rhapsody is equipped to help Napster stay competitive in the digital space, as it has 800,000 subscribers and a new "freemium" model, which helps keep it competitive with exploding free streaming services such as Spotify. In a statement, Rhapsody president Jon Irwin said, "There's substantial value in bringing Napster's subscribers and robust IP portfolio to Rhapsody as we execute on our strategy to expand our business via direct acquisition of members and distribution deals."
The acquisition will be finalized by November 30 of this year.
Miramax CEO Mike Lang Rants about iTunes' Threat to the Music Industry
Miramax CEO Mike Lang and Netflix chief content officer Ted Sarandos got serious about iTunes' negative impact on the music business last week at the MIPCOM conference when they claimed that Apple was more likely to cause billions of dollars of losses in the film, television and music industries than music piracy.
Organizations like the MPAA and the RIAA have long maintained that piracy is what is bringing down the music and film industries. During MIPCOM —  the annual conference for movie and TV moguls – Lang and Sarandos expressed much less concern about piracy and more concern about the threat of monopolies. Lang pointed out that people will not engage in piracy if they get what they want; thus, entertainment industry companies should subscribe to the motto "innovate or die" and decide what they distribute and how they distribute it by talking to their customers:  "Piracy has not been the bigger issue for our company. I think all consumers at some point in their life, whatever market of the world, don't want to pirate … and the way to react to that is to offer legitimate and great service for them."
Lang talked candidly about the lessons he has learned from watching the music industry grapple with their digital strategy:  "When consumers tell you what they want, give it to them. Figure out a way to give it to them, because they will figure out a way to get it." And he stated  that while music leaders have been focusing a great deal of energy on piracy and treating it as the main cause of declining profits, they may be doing it at the expense of addressing much bigger issues; the change to digital music in the last decade and the lower prices that have resulted should not be ignored as part of the problem. Sarandos echoed this sentiment and added, "Walmart changed the music industry more than Napster."
Both also pointed to digital monopolies like the one Apple has on the digital music business as something to pay close attention to in the coming months and years. Lang stated, "Apple is the strongest company in the music industry because there was not enough competition, and still to this day there is not enough competition. As an industry it can't then influence, packaging, merchandising – all the things that are vital … That's why we did our deal with Netflix, and why we also did our deal with Hulu. We want multiple players to be successful."