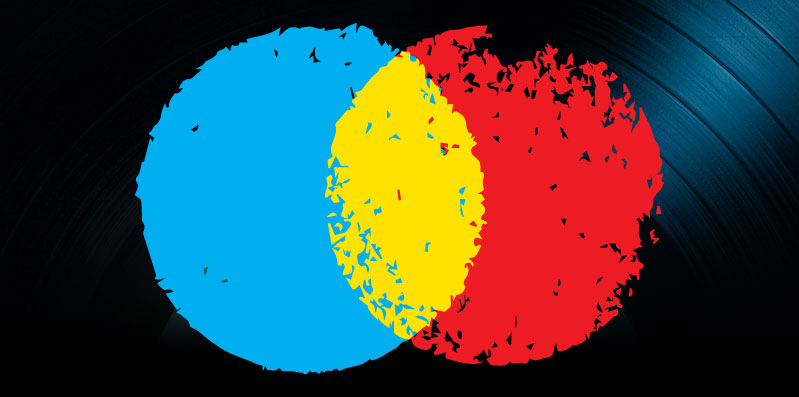 Music Business News, October 29, 2011
This week marked some evidence of major change in the music industry as the split sale of EMI became more certain and record labels showed signs of focusing much of their spending on branded content. Also, new anti-piracy legislation went up for discussion and Coldplay front man Chris Martin took an aggressive stand against online streaming services.
EMI to Be Split in Half
A few weeks ago, I announced that EMI would likely be sold in two parts, with its publishing arm going in one direction and its label in another. While the deal is still not sealed, this past week, The Guardian reported that the process has officially begun to finalize the sale of its music publishing segment to BMG Rights Management and its record label to Warner Music Group, when Universal Music pulled out of the bidding war early last week. The sale of both pieces will bring $3 billion-plus to current owner Citigroup. There has been some speculation that Citigroup may hold onto EMI until the market picks up, but several insiders said they thought the sale would still be completed no later than mid November.
Labels Begin to Focus on Brand-Artist Relationships
Many record labels are increasing their spending on branding as the music business continues its rapid shift away from record sales and traditional marketing techniques. The power of social and mobile marketing continues to be proven by artists across the board, from major label acts to DIY musicians. And because record labels have been negatively impacted by the Digital Age, in the past few years, many advertising agencies have begun to forge relationships with music executives to help better promote their brands and transform the way labels promote their artists.
According to an article published on MarketingWeek.com, Simon Cowell's label Syco provides a great example of the shift to more creative label marketing strategies. Cowell recently appointed the shop Adam & Eve to cross-promote its musicians. Syco's marketing director Mark Hardy said he pushed the partnership in order to help fans have more ways to listen to music, both through recorded channels and through live performances.
And according to Phil Holiday, head of Sport and Entertainment at Fuse, brands are starting to realize that connecting to a specific artist rather than a larger label is incredibly beneficial and provide them with more business:  "There's recognition on the brand side now that an artist as opposed to a music partnership will give them a lot more … Music acts have effectively become media owners and as a result can offer brands direct access to their audience, particularly through social media and experiential executions."
While the idea of music branding for labels is not new, the technology component and the need to branch out into many areas of music promotion as possible to stay profitable is. And if labels are going to leverage their relationships with brands, they have to create genuine ways for music and brands to connect and speak to fans.
And many in the industry feel that striking the right balance between social media and traditional media is going to be incredibly important moving forward because in modern music marketing, word-of-mouth is critical to what is purchased, and thus artists and labels have to reach as many fans as possible through as many different channels as possible.
Record labels are also shifting their focus towards audience research; they are taking note of how "brand friendly" certain acts are so they can get insight into what their consumers will want. A critical change in the music industry happened when labels and brands both realized that emotional connections – which can be achieved very solidly through personal connections on social media sites, etc. – are better for building loyalty.
Many label and advertising executives also note that the business side and the artistic side of the music industry are no longer separate entities, which is another reason why so many labels are now looking to develop relationships with brands – in order to support new business models.
The House Introduces "Stop Online Piracy" Legislation
This week, Republicans and Democrats both got behind the new "Stop Online Piracy" (SOPA) Act, an initiative that would give the government more power to crack down on music, film and other types of piracy on the internet. This legislation would sanction the forfeiture of the domain names of websites that the authorities think are helping people gain access to pirated content. It would also require providers of the services to cut off service in the same way that Mastercard and Visa did to Wikileaks.
House Judiciary Committee Chairman Lamar Smith (R-TX) along with John Conyers (D-MI) and Representatives Bob Goodlatte (R-VA) and Howard Berman (D-CA) are heading up the SOPA initiative, which is considered to be very controversial, because it directly challenges and even opposes the way the internet works. Many digital civil libertarians believe the legislation is a direct infringement of free speech. The issue is that it gives authorities the power to shut down websites without a full legal process.
According to Smith, "The Stop Online Piracy Act helps stop the flow of revenue to rogue websites and ensures that the profits from American innovations go to American innovators. The bill prevents online thieves from selling counterfeit goods in the U.S., expands international protections for intellectual property, and protects American consumers from dangerous counterfeit products."
Despite oppositions to the bill, some major music industry societies like the American Association of Independent Music (A2IM) are getting behind it. Last week, the organization issued a press release that stated, "All of our label members have one thing in common; they are small business people with a love for music who are trying to make a living … This year, independently-owned music labels won over half of the 109 GRAMMYs awarded, but economic reward has not always followed critical success. A2IM members share the core conviction that the independent music community plays a vital role in the continued advancement of cultural diversity and innovation in music both at home and abroad, but we need the assistance of the U.S. government in Intellectual Property anti-piracy enforcement … While piracy and the resulting music slump is a worldwide problem, the U.S. is particularly hard hit and needs support as we're losing our place in the world music market … As music creators and investors in the music creation and promotion of our artists, we applaud our bi-partisan legislative supporters and support their proposed actions."
The SOPA bill is a "sequel" to the Combating Online Infringement and Counterfeits Act – COICA – which was introduced and subsequently blocked in 2010.
Chris Martin Refuses to Stream New Coldplay Album
Last week, Coldplay's Chris Martin stated he would not allow the new album Mylo Xyloto – released by EMI – to stream on Spotify. Since Spotify became widely available recently, the music industry has been excited about streaming services as a viable way to reform an industry that had been fractured by piracy. However, Martin and many other big artists have expressed their discontent about having their music available in this format.
EMI stated last week that it was "embarrassed" by Martin's decision not to stream the Coldplay album, especially as the company just recently negotiated a deal to license its music to Spotify, trying to get ahead of its sale and split by Citigroup.
CD sales have declined 40 percent since 2001, and Spotify has been named one of a few legal digital services that could entice music fans enough to keep them away from pirate sites and help music industry revenues bounce back. However, Martin and many other artists have already noted the extreme difference between CD sales revenues and streaming plays revenues. Because Spotify only pays .085p per song stream – which is then split between publishers and songwriters – they have to get millions of plays before seeing significant income.
While Martin did not disclose the reason he is choosing not to stream the latest Coldplay album, his refusal comes on the heels of Adele's; she decided not to put 21 – which has sold 10 million CDs and downloads in the past year, thus calling into question the industry's belief that albums can no longer sell in large volumes – on Spotify. Other artists that have refused to release their music to Spotify include Tom Waits, The Beatles and Pink Floyd.
Despite all the buzz about Spotify and its plan to change the music industry for the better, there are still doubts about whether or not the "freemium" model will work long term. And Spotify has already put strict limitations on the amount of free music listeners can access. However, a spokesman for the music service Rhapsody feels that streaming services can actually benefit artists' bottom line, so they should not be so quick to dismiss them:  "With streaming, if someone plays a song a million times, the artist will earn money from that. Music acts could potentially make more money."