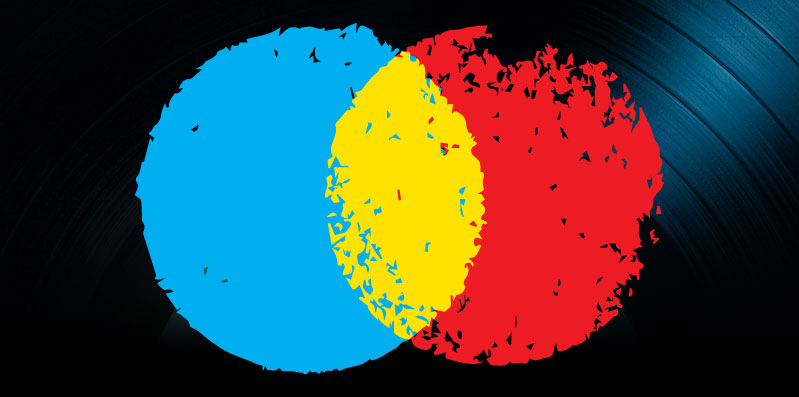 Music Business News October 15, 2011
This week marked big news for the business side of the industry as Citigroup suggested it would break up EMI and Google Music eyed the MP3 store space. And Björk made music history by releasing the very first "app" album.
Will Citigroup Sell EMI in Pieces?
Artists and music industry professionals have been awaiting the fate of EMI Group Ltd., home of Katy Perry, Colplay, the Beastie Boys and many others. Citigroup has been deliberating over what to do with the company since they took it over in February. And after final bids came in last week, reports suggested the owner will sell it off as two separate businesses – a label and a publisher.
EMI's Chief Executive Roger Faxon and former head of EMI publishing has been very opposed to cutting the business in two, saying that the publishing arm and the label arm have a symbiotic relationship, which is what has made the company work for so many years. Since he took over leadership, he has tried to integrate both divisions to make a split more difficult.
Two companies have submitted the highest bids on EMI Publishing:  BMG Music, a company run by Bertelsmann and the private equity firm Kohlberg Kravis Roberts and Sony/ATV, a partnership between Sony Corp. and the estate of Michael Jackson.
As for the EMI's recorded music business, Universal Music Group and Warner Music Group are both trying to seize it. Warner Music has also expressed interest in purchasing all of EMI; however, anti-trust issues on the publishing side and an inability to line up solid financing with the economy and the music industry in particular in flux will likely prevent that deal from closing.
EMI is considered to be one of the last attractive assets in the rapidly-changing music business. In June, the company was exploring alternatives to being sold, running an auction code named "Project Nile."
Citigroup will also get more money out of EMI if they cut it in half – as much as $4 billion. Winning bidders will be selected by the end of next week.
Google Music Poised to Move into the MP3 Space
Google will likely open its first MP3 store, possibly as soon as in the next few weeks, says a report published in the New York Times. Five months ago, the company launched its first cloud music service – Music Beta, which allows users to back up songs on remote servers and stream them trough mobile and other devices – and is in negotiations with major labels to build a marketplace that will be an iTunes and Amazon competitor.   
Music executives say that Google is pushing to open the store – which will be connected directly to the cloud service – as soon as possible. Google seems to be pushing up the launch date of the store in hopes of getting in ahead of Apple, who will open its own cloud music program, iTunes Match by the end of October. However, Google must establish partnerships with labels and publishers before it can have a full-service store.
Earlier attempts to begin a "smart locker service" – a storage system that lets people link their personal digital music collections to a large central database – failed when  Google could not convince music companies it was installing anti-piracy features. Many labels and publishers have said they still are not convinced that Google has addressed their concerns regarding piracy, and Google's ability to license their MP3 store is uncertain. If Google opens an unlicensed service, users will have to upload each song individually, which could take hours, or days depending on the size of the collection.
Björk's Biophilia is Released as the First App Album
Björk released the first-ever "app" album last week, opening up new possibilities for artists that want to further integrate music with technology and add new dimensions to recorded music releases. Biophilia features a "set of ten apps contained within a mother app" and was made partly on an iPad. It is available as a CD and is being additionally released as a set of apps – one for each track – so listeners can enjoy a fully-interactive experience. The album represents work of Björk herself as well as work from a team of engineers, scientists, writers and artists/filmmakers, including Sir David Attenborough. App designer/filmmaker/media artist Scott Snibb headed the app design process.
Many believe this album could revolutionize how artists, industry professionals and fans have traditionally defined "music album." The apps – depicted through images in Wired – are filled with links to reading materials and many interactive features. Interacting with the apps is incredibly comprehensive for those that take time to immerse themselves and even go beyond artistic to become educational. However, some critics worry that all these extra features detract from the main focus of any album – the music itself.
However, Biophilia, which explores music through the themes of science, paganism, nature, love and technology is clearly about the music; two entirely new instruments were even created for it. As the music industry experiences a continued decline in album sales and struggles with piracy, many artists have gone the DIY route. Björk's latest endeavor could represent an interesting new direction for artists that want to get creative about recorded music and find new ways to embrace and leverage the growing technology side of the industry.